Attacks on African students in Greater Noida: We are used to this treatment, say Nigerians, Kenyans
Another African woman Maria Burendi was assaulted by around half a dozen men when she was returning from Delhi in a cab to her apartment in Greater Noida.
Greater Noida: For Precious Amalcima, it is nothing serious if somebody slaps him on the back, calls him Kaalu (black), bandar (monkey) or saand (bull) on road for no reason, overcharges him in a shop or an auto rickshaw or shouts at him for playing loud music at night when the sound is actually blaring out of his neighbourhood. He said he is used to all these.
Just a few days ago when Amalcima was walking on a road, a pillion rider on a scooter hit him on the back and called him names without any provocation. When asked why he did not report the matter to the police he rattles off, "You think policemen will listen to me?" in a voice reflecting deep anger and sarcasm.
Amalcima is one of the four Nigerian nationals who were punched, kicked and hit with steel dustbins, chairs and sticks near Pari Chowk on Monday evening by a mob of 600 to 700 locals that was out on the city roads to protest against death of class 12 boy Manish Khari. The mob believed Khari, a resident of NSG Black Cat Enclave, died of a drug overdose allegedly supplied by his Nigerian neighbours.
Amalcima, a student of BA (Bachelor of Arts) in Noida International University (NIU), was admitted in Kailash hospital and has since been discharged. But, his brother Endurance Amarawa is still nursing his head and forearm injuries in the hospital. So is Ibgiya Malu Chukwuma.
Khari, who went missing on Friday evening, passed away in a private hospital the next day. The doctors are not sure of the reasons for his death and have preserved his viscera. The mob, during a candle march against Khari's death, beat up three Nigerians in a mall and another one on Pari Chowk which happens to be Greater Noida's iconic roundabout.
Early on Wednesday, another African woman Maria Burendi was assaulted by around half a dozen men when she was returning from Delhi in a cab to her apartment in Greater Noida. Burendi too went to Kailash hospital and got discharged after medical examination. The police have questioned the veracity of the incident.
"We are overcharged for food, clothes and everything else. Moreover, we are accused of drug pedalling. Indians have no respect for us. Is this what our parents sent us here for?" Amalcima asks holding his cotton white t-shirt as an evidence of overcharge. He said his father wanted to come over to check on his welfare but he advised him against it. Chukwuma interrupts him and bares right part of his back showing a fresh wound. "I got this in Kasna (a part of Greater Noida) when a Fortuner hit me intentionally," he said.
Jaharaddin Ahmad, an M Tech student in Sharda University, who has come to visit his Nigerian colleagues in the hospital, claims his first reaction on hearing insults from the locals is always to get away from them. "This incident is first only in the sense that our colleagues have been badly injured. Otherwise, hate crimes have happened several times in the past", Ahmad adds hunched down on a sofa.
Besides being beaten, Nigerians claim to have lost their phones, footwear, money and new clothes they had bought from the mall. The entire beating incident was shot on a mobile camera. According to Kasna SHO Avnish Dikshit, the police have booked 600-700 people for the assault. So far, five people have been arrested. The police are looking for four others and have identified over 60 from the mobile video. When asked whether a local politician was behind inciting the mob, the police were mum.
Earlier, Greater Noida police named five Nigerians for the death of Khari. They were detained on Saturday night but released after the police found no evidence against them. In NSG Black Cat Enclave, however, residents have no doubt at all that Khari died due to an overdose of drugs given by his Nigerian neighbours.
Shashipal Sharma (name changed on request), a CPWD contractor and neighbour of Kharis, alleged that many Nigerian tenants in his society consumed and traded in drugs. Shashipal said the police seized cannabis from Nigerian tenants in his society last year. Greater Noida police, however, have not filed any drug cases in the last five years against Africans or Nigerians.
On flip side, the police have a few more cases registered for hate crimes against the Africans apart from the two registered earlier this week (the second being lodged by Burendi).
According to Mahavir Singh, Foreign Regional Registration Officer (FRRO) of Gautam Buddh Nagar (Noida and Greater Noida are its parts), there are 434 African nationals in the district. 250 of these are Nigerians. They come to India for studies as education comparatively is inexpensive here. A majority of the Africans are enrolled in different universities in Greater Noida. Many of these students live in paying guest (PGs) houses outside the universities. But after the assault incident on Monday evening, many of the PG residents have applied for hostel accommodation in their universities.
On Wednesday, Nigerian High Commissioner visited the victims in Kailash hospital. Indian foreign ministry has assured her that all steps are being taken to protect her country's nationals in India.
Nigerians have stopped visiting the markets after the incident, which was dubbed 'deplorable' by the foreign ministry spokesperson. On Wednesday, they were not even seen in snooker clubs and exclusive African shops in Ansal Mall at Pari Chowk and Jagat Farm, their popular haunts in Greater Noida. Association of African Students has advised its members through its Facebook page not to venture out of homes until the situation turns normal. The African students are also going to tell their counterparts back home not to fly to India for studies.
Earlier External Affairs Minister Sushma Swaraj was approached by an African student called Sadiq Bello on Twitter. Bello wrote on Swaraj's twitter handle, 'you need to act fast as living for us in Noida is becoming life threatening issue'. Swaraj in turn spoke to Uttar Pradesh Chief Minister Yogi Adityanath who has promised 'fair' investigation.
I have asked for a report from Government of Uttar Pradesh about the reported attack on African students in Noida.

— Sushma Swaraj (@SushmaSwaraj) March 27, 2017
I have spoken to Yogi Adityanath ji Chief Minister of Uttar Pradesh about attack on African students in Greater Noida. /1

— Sushma Swaraj (@SushmaSwaraj) March 28, 2017
Noida and Greater Noida enjoy quite an ill-repute when it comes to the situation of law and order. People can be seen driving on the wrong side of the road and flouting traffic signals anywhere in the two cities. The incidents of mobile snatching, carjacking and burglaries are common here.
India
Frontline and healthcare workers were assigned additional duties to help manage the public health emergency. But while the number of tasks expected of ASHAs kept increasing, the protective gear dwindled
India
The Centre will take over from states, which were supposed to be carrying out about 25 percent of the country's vaccination work, and continue with its ongoing inoculation efforts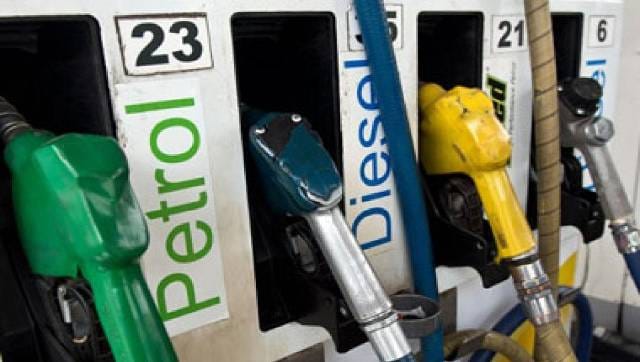 India
Ethanol is a biofuel, that is, a fuel produced by processing organic matter. The auto fuels we commonly use are mainly derived from the slow geological process of fossilisation, which is why they are also known as fossil fuels