Attack on Swami Agnivesh: Jharkhand minister CP Singh claims 'fraud' activist conspired to get himself thrashed
Jharkhand urban development minister CP Singh dubbed Agnivesh a 'fraud' who sported saffron robes to 'deceive people'. 'I have known him for the last 40 years. No Bharatiya Janata Yuva Morcha (BJYM) worker was involved in the thrashing.'
A day after Swami Agnivesh was attacked by a mob in Jharkhand's Pakur town, state urban development minister CP Singh alleged that the 79-year-old activist conspired to get himself thrashed.
"I think he sponsored an attack on himself. He is a huge hypocrite. He talks against Hindus, makes anti-national comments, supports Kashmiri separatists and Naxals," the minister was quoted as saying by ANI.
Earlier on Wednesday, Singh dubbed Agnivesh a "fraud" who sported saffron robes to "deceive people". "I have known him for the last 40 years. No Bharatiya Janata Yuva Morcha (BJYM) worker was involved in the thrashing," Singh told the media. Agnivesh has alleged that the attackers belonged to BJP-affiliated youth groups.
As far as I know, Swami Agnivesh is a person who survives on foreign donations. The saffron dress that he wears is to deceive the simple Indians. He is a fraud and not a Swami. He had himself planned this attack to gain popularity: CP Singh, Jharkhand Minister pic.twitter.com/P3KDgqrvFC

— ANI (@ANI) July 18, 2018
Speaking to India Today, Singh said: "I used the word 'fraud' for Agnivesh because he has been known for his 'fraudism' since the beginning. He insults Hindus and maintains relationships with terrorists and then acts as a moderator. What is the point of him being a moderator?... His original name is Vepa Shyam Rao, who became Swami Agnivesh through self-proclamation."
There is no place for violence in a democracy: CP Singh, Urban Development Minister, Jharkhand #NEWSROOM Watch LIVE at https://t.co/4fqxBVUizL pic.twitter.com/vyylXPRubt — India Today (@IndiaToday) July 18, 2018
The Jharkhand Assembly on Wednesday witnessed disruption over the attack on Agnivesh. Leader of Opposition Hemant Soren said, "The incident has taken place at the instruction of the state government. The government had prior information regarding the thrashing by BJYM workers."
Parliamentary Affairs Minister Neelkanth Singh Munda tried to clam the Opposition by saying that Chief Minister Raghubar Das had ordered a probe. "Such an incident should have not have taken place."
Meanwhile, Agnivesh, said he failed to get an appointment with Governor Draupadi Murmu on Wednesday. He also expressed reservations over the state government instituting a probe by DIG, and instead demanded an inquiry by a sitting judge of the Jharkhand High Court.
Raj Bhawan sources, however, told PTI the incident in Pakur town and the subsequent assertions by the Arya Samaj scholar against the Raghubar Das government were not behind the cancellation of Agnivesh's appointment.
An FIR was lodged under various sections of the Indian Penal Code(IPC), including 147 (rioting), 148 (rioting with deadly weapon), 149 (unlawful assembly) and 307 (attempt to murder), and the Schedule Caste/Schedule Tribe (Prevention of Atrocities) Act, 1989. The FIR was registered against 100 people, out of whom eight are named. No arrests have been made in the case yet.
With inputs from agencies
Politics
Prime Minister Narendra Modi on Friday announced his government's decision to repeal the three farm laws over which the farmers have been protesting over the past year
Politics
The possibility of a tie-up with former chief minister Amarinder Singh's new party has rejuvenated BJP's chances in the Punjab elections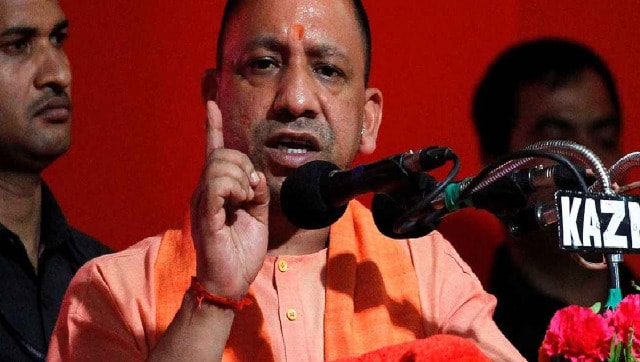 Politics
Yogi Adityanath has done well as chief minister of Uttar Pradesh and it is a matter of shame if the BJP cannot capitalise on that