'Assault on Delhi chief secretary Anshu Prakash is not an AAP issue, but a constitutional flaw that weakens civil servants'
Above all the political blame games and ego clashes that have emerged since AAP MLAs allegedly assaulted Delhi chief secretary Anshu Prakash is a flawed framework that makes left civil servants vulnerable to attacks
Chief Secretary Anshu Prakash, head of bureaucracy in the capital state, recently alleged that AAP MLAs assaulted him during a late night meeting at Chief Minister Arvind Kejriwal's residence on 19 February.
In his earlier statement, Kejriwal's adviser and close aide VK Jain had stated: "MLAs started asking the chief secretary questions about doorstep delivery of rations, advertisement fund release and slow processing of files… During this time, I got up and went to the washroom. When I came out, I saw that the chief secretary was leaving and the chief minister said to me that the meeting was over and I, too, could go home. I then went home."
Jain, who has now resigned from his post, contradicted his stand and said that he actually saw Prakash being assaulted before he left. And on Thursday, AAP MLAs Amanatullah Khan and Prakash Jarwal were sent to 14-day judicial custody for assaulting the chief secretary.
The matter is sub judice but the existence of speculation and admissions have soured ties between the political executive and the bureaucracy, the two institutions that blend into each other's flavours in a political democracy.
Above all the political blame games and ego clashes that have emerged since 19 February, lie something much larger, and has to do with issues in the constitution and the framework that was built for the institution of bureaucracy to function within, says K Mahesh, honorary president of Delhi Administration Officers' Academic Forum, a Delhi-based think tank of civil servants cutting across services.
"Let's not view this as an AAP problem or eruption of tension between the political executive and the bureaucracy, and anywhere else as a BJP, Congress, BSP, or Samajwadi party problem. Let's depoliticise this and understand that both the bureaucracy and the political executive run in accordance with the Constitution of India. Something larger is at fault," he said.
Mahesh says that the parliamentarians and the legislative assemblies have the power to enact laws and in the case of the recent assault on Prakash, the law makers have turned into law breakers.
He shared that Prakash is known for his 'honesty and impeccable integrity' and is a team leader who was building bridges between the two institutions after two previous chief secretaries KK Sharma and MM Kutty (principal secretary to former Delhi chief minister Sheila Dikshit) too faced issues dealing with the AAP government.
"Yes, we have heard of SDMs being beaten up in Uttar Pradesh and Bihar and district magistrates being beaten up but never has the head of the bureaucracy in a state had to face such a situation. Minister of Civil Supplies, Imran Hussain, wasn't part of the meeting on the scheduled meeting on 19 February. Using physical force till the bureaucrat cows down and signs the dotted line cannot be justified," he expressed.
This points to general vulnerability of the autonomy and safety of the bureaucracy at large. Last year, Sanjay Bhoosreddy, honorary secretary, Indian Civil and Administrative Service (Central) Association, had told Firstpost that thrown light on the fact that nearly a dozen civil servants had lost their lives due lack of law and order in far flung areas since the 80s.
He had also pointed to a sum of Rs 2.5 lakh offered as compensation whenever a death occurs and asked how many people know the story of Dashrath Prasad, a 1994 IAS officer who was killed by insurgents in Manipur during the national games.
"Today, his parents are struggling to make ends meet in a village in Banaras," Bhoosreddy had shared.
Mahesh expressed the same concerns in a different way and said there cannot be an ad hoc response to such incidents of violence because it disrupts governance and affects the common man and what is needed is a more institutional way of dealing with the fact that public servants are being assaulted at the national, state and district levels.
He feels that the Representation of Peoples Act, 1951 must be amended.
"The Provision that was held to be unconstitutional was Section 8(4) of the RPA, 1951 which allowed a convicted person to continue if his appeal against the convinction was pending before a higher court. (In Lily Thomas Case vs Union of India, 2013). Under Section 8(3), the disqualification is for six years if the conviction is for a period of more than two years."
The section states: "a disqualification under either subsection shall not, in the case of a person who on the date of the conviction is a member of Parliament or the Legislature of a State, take effect until three months have elapsed from that date or, if within that period an appeal or application for revision is brought in respect of the conviction or the sentence, until that appeal or application is disposed of by the court. (sic)"
"The act should be amended in a way that the disqualification should not be on the basis of conviction but the framing of charges. This will help instil fear within those in the system and will ensure nobody thinks they are above the law," he explained.
Going further, The Representation of Peoples Act, 1951, states in Section 8A that a person convicted for two and more years is barred from contesting elections for six years. Since criminal trials take years so the deterrence is lost in the process.
In Section 8A, the Representation of Peoples Act, 1951, speaks of disqualification on ground of corrupt practices. It says:
"Disqualification on ground of corrupt practices — (1) The case of every person found guilty of a corrupt practice by an order under Section 99 shall be submitted, as soon as may be, after such order takes effect, by such authority as the Central Government may specify in this behalf, to the President for determination of the question as to whether such person shall be disqualified and if so, for what period:
Provided that the period for which any person may be disqualified under this sub-section shall in no case exceed six years from the date on which the order made in relation to him under section 99 takes effect.
(2) Any person who stands disqualified under section 8A of this Act as it stood immediately before the commencement of the Election Laws (Amendment) Act, 1975 (40 of 1975), may, if the period of such disqualification has not expired, submit a petition to the President for the removal of such disqualification for the unexpired portion of the said period.
(3) Before giving his decision on any question mentioned in sub-section (1) or on any petition submitted under subsection
(2), the President shall obtain the opinion of the Election Commission on such question or petition and shall act according to such opinion."
Aside from safeguarding the bureaucracy and re-emphasising a code of conduct, Mahesh admitted that the steel framework (of the services) is now rusted and that is a cause for concern.
Be it demonetisation, GST or Aadhaar, the success of implementation of any national decision rests on the competence and skills of the bureaucracy. To be able to implement policies, a machinery of human resources empowered by technology and specialised training is required.
"People assume it is easy to become a civil servant but to sustain a machinery that is wedded to social justice, is above prejudices of caste, class, and gender, and reflects good communication skills and above all, is committed to preserving the rule of law, requires timely reform in training and recruitment," said Mahesh while speaking about the need to increase the focus on specialisation and post-retirement rehabilitation.
Mahesh states that bureaucracy is process-oriented because there is public money involved in the way it carries out its activities. "The bureaucrats are subjected to all kinds of institutional checks by MPs, MLA, the Central Vigilance Commission and through the Right to Information Act. If a senior officer signs on a document under pressure, there can be a CBI inquiry on him or her. One must understand that any decision taken by the civil servant is done so under several institutional checks," he adds.
Mahesh, however, points out that the Supreme Court and high courts are now functioning as courts of governance. Thus, the need to protect the sovereignty of the institution is quite necessary today.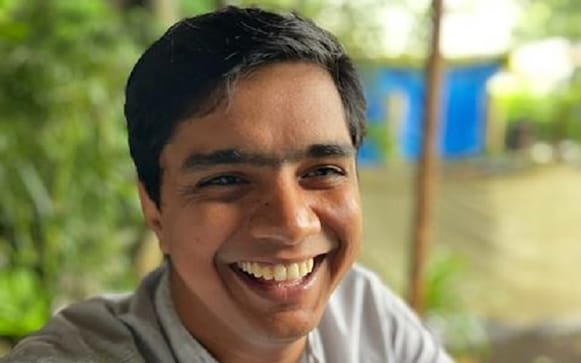 Entertainment
In conversation with filmmaker Vinay Shukla, whose second feature documentary premiered at TIFF won the prestigious Amplify Voices Award.
India
The matter came to light after a plea in Delhi High Court that has alleged that police personnel are availing cycle maintenance allowance fraudulently in the guise of using cycles, though they are actually not using cycles
India
The Public Works Department (PWD) will also maintain the pavements, central verges and service lanes, including lane marking, white washing of parapet walls and railings, of these road stretches