Assam tense as NRC begins process of identifying citizens; authorities seek to check attempts to sow discord
For 40 lakh people whose names have been left out of the final National Register of Citizens draft list, these are trying times indeed.
Guwahati: Swearing that the data compiled by the National Register of Citizenship (NRC) on the domicile of Assam's 3.29 crore people is fool-proof, NRC officials have sought to assure the public that the list is free of bias. Genuine citizens, irrespective of caste, creed and community, have nothing to fear, they say.
But for 40 lakh people whose names have been left out of the final NRC draft list, namely those classified as doubtful or 'D' voters and those accused of being foreigners and whose cases are being heard, these are trying times indeed.
Suchandra Goswami, a resident of Silchar in south Assam, who had to spend three days in a detention camp in 2011 after being sent a D-voter notice, was elated to find her name in the final NRC draft. But there was fear in the heart of Meera Rani Das, 55, a resident of Palongghat, Cachar, after she found her name missing in the list. Das is afraid that police will take her to jail. She says that the procedure of proving her identity takes a lot of money and she cannot afford it.
From the outset, the NRC has faced much scepticism about the veracity of its list. Considering the huge volume of work, a lack of faith in the efficiency of the system and several cases where the names of children of legitimate and listed citizens were left out, there was reason to doubt its claims.
"Someone with fewer means would obviously face greater difficulties in negotiating the bureaucracy," says Samrat Choudhury, an author and senior journalist. "The lives of many innocent, poor Indians may be adversely affected by errors. That is unconscionable. A basic requirement of justice is that no innocent should be punished. For a poor person, spending all their life savings on lawyers and courts is terrible punishment."
Elaborate mechanism in place
Citizens can get a one-page form from any NSK and can opt for the claims and objective procedures application process, which would run from 30 August to 28 September. From 7 August, they can seek reasons for non-inclusion of their names in any of the NSKs or online.
Around 1.5 lakh names have been rejected during the family-tree verification for insufficient documentation. A special letter would be sent out to those whose names have not been included in the list. To ensure the privacy of the citizen, the names would not be made public.
Retorts Satyendra Garg, joint secretary (North East) of the union ministry of home affairs, "Genuine Indian citizen need not fear. No other action will be taken as of now. Only claims and objections will be considered as of now. No punitive or penal action will be taken as of now."
"We have gone through several levels of verification, starting from field verification by NRC authorities," adds Himadree Chutia, media advisor to the state coordinator of the NRC. The field verification was followed by a detailed process of background checks executed by 75,000 officials across the state.
This was followed by matching of computerised family-tree and manual family-tree records that involved an exhaustive process of legacy-data verification. If a citizen lacked legacy data, they were free to produce documents from their parents or grand-parents along with proof of their relationship.
The list was prepared on the basis of the terms of the 1985 Assam Accord, which had fixed 24 March 1971 as the cut-off date for deciding who is an illegal migrant. To rule out errors and to address disputes, an online grievances-redressal system was put in place.
Preparations included control rooms and helplines to address specific queries and as many as 6.6 crore documents are being digitised. For the uneducated and those who cannot access online systems, a special fact-checking team was additionally deployed in each of the 33 districts of Assam.
There are 2,500 NRC seva kendras (NSKs) with a local registrar of citizens officer to address region-specific cases. Several opportunities have been given to people to validate and submit necessary documentary proof, and it is only after collating all the data that the list has been rolled out.
For rural communities, a special fact-check mechanism was put to place to scrutinise supporting letters from the gaon panchayat (village council). As per the high court's directives, re-verification on these special cases began on 2 April.
Meanwhile, capacity building is going on to deploy sufficient officials to settle post-draft release disputes. 50,000 officials have been deployed so far and another 1,200 on contract at the state, district levels and circle levels.
"Those who have been identified as D-voters cannot apply in the first place," says an NRC official. "So, they are not even included in the list of residents who had applied for NRC. Overall, 2,48,000 applications have been kept on hold as there are minor mistakes in the forms."
Keeping a check on communal discord
The NRC had spotted and taken prompt action against groups that were trying to instigate communal violence using campaigning platforms like Avaaz.org. On 12 July, a petition on Avaaz.org created a stir by quoting misleading information about the NRC process. Over a thousand citizens had signed up in support of the petition before the NRC social media team could track it, discredit it as fake and take it down.
Similarly, there have been cases where individuals have made attempts to stir panic by spreading false information saying Muslims would be specifically cut out from the list. "Our social media team is keeping an eye ever since the process started," says Prateek Hajela, principal secretary, home ministry, and state coordinator of the NRC. "We have a proper team in place to monitor, take action or inform the police in case of any such instigation."
Assam Pradesh Congress Committee president Ripun Bora on Monday said, "The process of NRC has suffered from human and technical errors. So, the 40 lakh people whose names are not in the list cannot be termed as Bangladeshis. Many people from indigenous communities like Moran and Matak have been left out."
However, the NRC media advisor said, "We have known and seen communal harmony since time immemorial from the times of Ahom king Sukaphaa and Mahapurush Srimanta Sankardev...Why create communal discord over this issue by talking in terms of Assamese Muslims and Assamese Bengalis? The NRC has no caste and community-based biases and only aims to protect genuine citizens."
Abhijeet Sharma of Assam Public Works, on whose 2009 petition in the Supreme Court the updation of NRC was taken up, urged the state government to declare those whose names have been left out of the NRC as stateless and give them job cards.
With inputs from Pratyush Deep, Swapnaneel Bhattacharjee, Syeda Ambia Zahan and Tilak Purkayastha
( The authors are Assam-based freelance writers and members of 101Reporters.com, a pan-India network of grassroots reporters)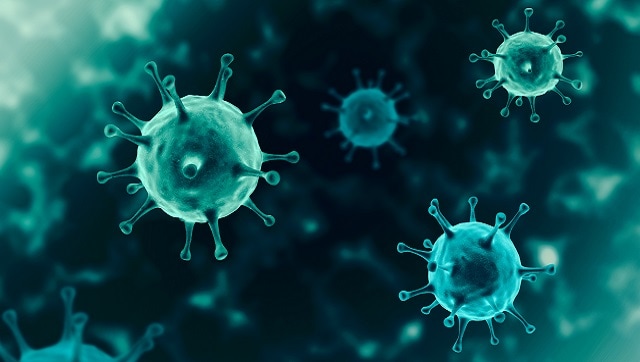 World
The scientists have warned that this variant carries an 'extremely high number' of mutations may drive further waves of disease by evading the body's defences
World
Rittenhouse hails from Illnois' Antioch, which is around 24.14 kilometers from Wisconsin's Kenosha. The white teenager, who lived with his mother, has been described as an 'admirer' of the police.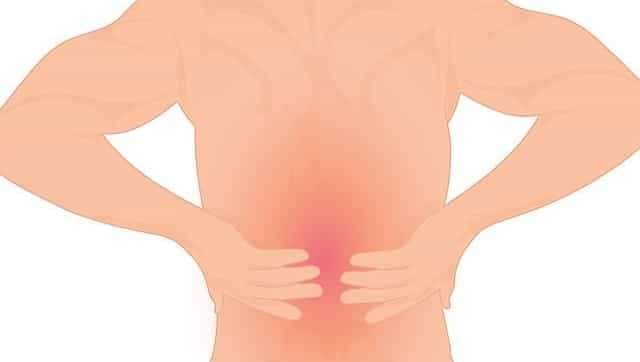 India
About 80 percent of population experience low back pain at some point in their lifetimes. It is the most common cause of job-related disability