Assam NRC final draft released: Opposition slams Centre, demands all party meet; govt urges them 'not to politicise' issue
Congress asked the govt to immediately convene an all-party meeting on the contentious Assam NRC issue and inform Opposition on the proposed steps taken.
Even as Union home minister Rajnath Singh urged Opposition parties not to 'politicise' the draft of the National Register of Citizens (NRC), that was published on Monday, the Congress asked the government to immediately convene an all-party meeting on the contentious issue and inform the Opposition on the proposed steps to ensure that no Indian citizen is left out.
Senior Congress spokesperson Anand Sharma said there should be no politics over the issue. "The government must immediately call a meeting of leaders of all parties and should inform about the steps it proposes to take," he said, adding that it would be proper if the meeting is called on Tuesday.
He said till all matters related to the NRC are disposed, people and families should not be separated and the matters be kept in abeyance.
Meanwhile, Congress chief Rahul Gandhi termed the implementation of the NRC list as "tardy" and said that the register has created "massive insecurity in the state."
"NRC was initiated by the UPA under Manmohan Singh ji to fulfil the commitment made in the Assam Accord of 1985. However, the manner in which this exercise has been undertaken by the BJP governments at the Centre and in the state of Assam leaves much to be desired...There are reports pouring in from all corners of Assam of Indian citizens finding their names missing in the draft NRC, creating massive insecurity in the state. Clearly, after spending close to 1,200 crore, the execution of this critical and highly sensitive exercise has been tardy. The government must move swiftly to resolve this crisis," he wrote in a Facebook post.
Urging people to maintain peace, he said: "I appeal to all members of the Congress party to help maintain peace and help all those against whom an injustice has been done in the draft NRC, no matter what their religion, caste, gender, linguistic group or political affiliation."
'Centre deliberately targetting Bengalis'
Addressing the media after the Assam NRC final draft was released on Monday, West Bengal chief minister Mamata Banerjee claimed that Bengalis and Biharis living in Assam were being targeted, and said that they are "Indians, not Rohingya".
"How can they send women and children to detention centres? Aren't people from Uttar Pradesh, Bihar and other states living in Bengal? Bengalis living in Assam are being targetted. They are not Rohingyas, they are Indians," she said.
"There were people who have Aadhaar cards and passports but still their names are not in the draft list. Names of people were removed on the basis of surnames also. Is the government trying to do forceful eviction?" she asked, as per ANI.
Terming the move as a deliberate attempt to isolate Bengalis and Biharis, Banerjee said: "People are being isolated through a game plan. We are worried because people are being made refugees in their own country. It is a plan to throw out Bengali speaking people and Biharis. Consequences will be felt in our state also," she said.
Continuing his party's attack on the government, TMC MP Derek O' Brien said, "This government is not keen on running Parliament till 10 August. Bengal chief minister Mamata Banerjee was not consulted while preparing the NRC final draft. We have sought an appointment with home minister Rajnath Singh in this regard."
Meanwhile, AIUDF president Badruddin Ajmal said the party will provide assistance to all people whose names did not feature in the draft to ensure that no genuine Indian citizen is left out.
Former Assam chief minister Prafulla Kumar Mahanta, who had spearheaded the six-year-long Assam agitation against foreigners and was a signatory to the historic Assam Accord, told PTI that the central government "must deport people who have come after 24 March, 1971 to their original country".
Assam Pradesh Congress president Ripun Bora expressed the hope that the Centre would implement in letter and spirit Rajnath's statement that no genuine citizen would be left out. "Intensive revision of voters list in 1995 and 1997 had shown only 3.5 lakh 'Doubtful' or D voters. It is not clear how another 36.5 lakh people were dropped (in the complete draft of NRC)," Bora said after release of complete draft of the NRC.
The non-inclusion of over 40 lakh applicants is "motivated and we will help those whose names are not there in the list seek legal redress", he said.
Welcoming publication of the draft, Mahanta said names of genuine Indian citizens should be there. This was not the final NRC and "we should wait for the final publication of the NRC", he said.
AIUDF's Ajmal also welcomed release of the draft NRC but said non-inclusion of over 40 lakh people "is not a small matter though we must take into account that this is not the final NRC and we must wait for it". "We are yet to analyse the names of people left out and the areas where it has happened. If we find out that some particular areas have been targeted, we will make a decision on it," he told PTI.
"We have always wanted Assam to be free from foreigners," he said. All Assam Students' Union (AASU) general secretary Lurinjyoti Gogoi said the draft publication is "a historic moment after the signing of the Assam Accord".
"The publication is one step forward towards ensuring a foreigners-free Assam and we are satisfied with the outcome so far," he said.
Krishak Mukti Sangram Samiti (KMSS) Advisor Akhil Gogoi also welcomed the publication of the draft and assured legal help to genuine Indian citizens.
"The names of genuine Indian citizens should be included and if the names of foreigners have been included, then they should be deleted," he added.
'Opposition politicising issue'
Rajnath, on Monday, said the draft of the NRC was not the final list and there was no need to create panic, while urging the Opposition not to politicise it.
He also assured that people whose names are not included in the final draft will get the opportunity to prove their citizenship.
"Whatever work is going on in the NRC, is happening under the supervision of the Supreme Court. To say that the government has done it, and it is inhuman and brutal...such allegations are baseless. "It is not the right thing to say," Rajnath told the Lok Sabha during Zero Hour.
In a statement released later, Rajnath said he wanted to "emphatically say that this is only a draft and not the final NRC". The final draft comprising the names of 2, 89, 83,677 people of Assam was published online by the Registrar General of India.
The home minister also said that there is "no question of any coercive action against anyone", while stressing the NRC process is "being carried out with complete fairness and transparency".
Urging people not to create panic, he also said that if anyone was not satisfied with the final draft of the NRC, that person would get an opportunity to file claims and objections as per provisions in the law and also approach the Foreigners' Tribunal. Only after the disposal of claims and objections, will the final NRC be published, he said.
"Some people are unnecessarily trying to create an atmosphere of fear. I want to assure all that there is no need for any apprehension or fear. Some misinformation is also being spread...," he added.
The draft NRC was published on Monday with the names of about 40 lakh residents of Assam not being included.
With inputs from agencies.
Politics
As per sources, Ashok Tanwar, who quit the Congress in October 2019 and launched his own party, and former JD(U) general secretary Pavan Varma will also join the TMC in Delhi on Tuesday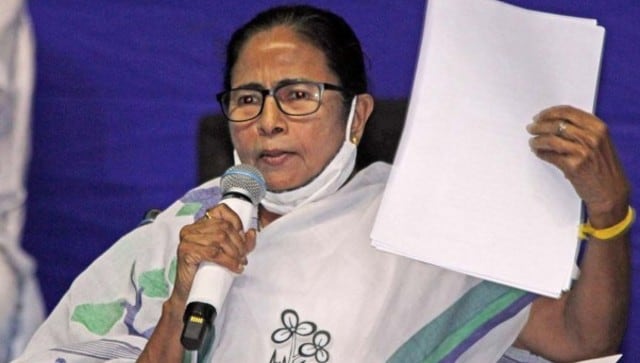 India
The Mamata Banerjee-led party, however, said it would cooperate with other opposition camps on various issues concerning people's interest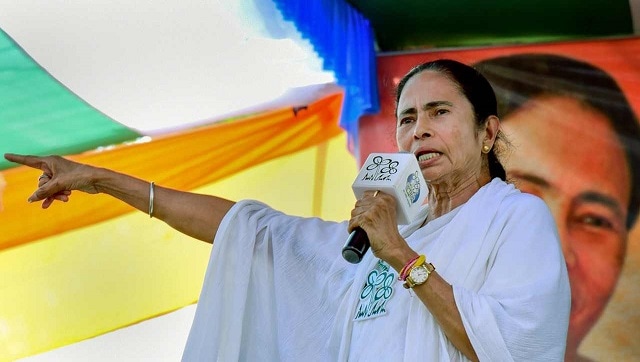 India
The West Bengal chief minister's visit to the capital is taking place days ahead of the winter session of Parliament that is scheduled to begin on 29 November