Asaram rape case verdict: Security beefed up in Jodhpur; self-styled godman's ashram bears deserted look
Asaram was booked for a minor's rape under relevant sections of IPC, Prevention of Children from Sexual Offences (POCSO) Act and the Prevention of Atrocities (against SC/ST) Act following a complaint against him by a girl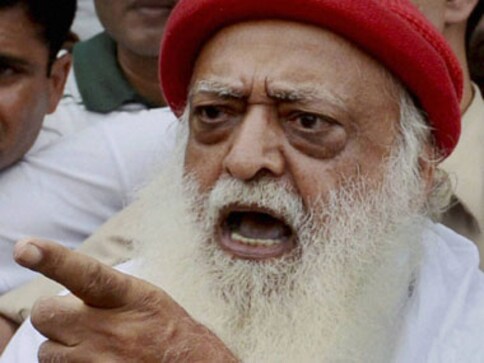 Jodhpur: A strange calm prevails at the Jodhpur ashram of Asaram Bapu. Only a little less than 30 followers have stayed back at the ashram just a day before a special SC/ST court is due to pronounce the verdict in a 2012 rape case against the self-styled godman on Wednesday.
Rajasthan police, who have kept a strict vigil in plain clothes on the ashram ever since Asaram was jailed on 31 August, 2013, have discouraged his supporters from mobilising support for the accused. As the case comes close to conclusion, police have tightened security measures in Jodhpur, setting up checkposts at all exit and entry points to the district, and beefing the cover around Asaram's ashram and Jodhpur Central Jail, where he is lodged.
The pronouncement of verdict on 25 April will be conducted from jail premises, as pleaded by Rajasthan police on 21 April.
Asaram was booked for a minor's rape under relevant sections of IPC, Prevention of Children from Sexual Offences (POCSO) Act and the Prevention of Atrocities (against SC/ST) Act following a complaint against him by a girl from Shahjahanpur in UP who had stayed at Asaram's ashram as a student.
While prohibitory orders have been in place in Jodhpur since the morning of 21 April, police commissioner Ashok Rathod has said that there is no bar on assembly of people at marriages or social gatherings. People should refrain from gathering otherwise till the verdict in the Asaram case is announced, he said, adding that extra security arrangements were a precautionary measure anticipating untoward incidents in the case involving a self-styled godman who enjoys backing of thousands of followers.
Followers of Asaram, who once mustered enormous clout in this region, have chosen not to express solidarity with their guru by assembling outside the prison as that would not affect the verdict, they say. "We have asked followers calling from other regions not to arrive in Jodhpur as it may create trouble and send wrong message to the society," said an ashram spokesperson without disclosing his identity.
Asaram's followers seem to have accepted the fate of the rape accused as they have been hesitant in circulating messages of solidarity even on social media channels like Facebook, Twitter and WhatsApp. A police team has also been monitoring social media content to spot users who may spread rumours to disturb peace and harmony in Jodhpur during this time.
State government has deployed five IPS officers to command the Jodhpur police force while monitoring the situation and maintaining law and order in the district. Hotels, inns and guest houses have been ordered to stay on tight vigil and verify identity before providing accommodation. Law enforcement agencies have also sourced records of persons visiting the city during this period to keep an eye on suspected movements.
Additional force could be called on Wednesday to beef up security inside the city and at sensitive spots, police have said.
Legal experts opine that Asaram could be sentenced to 10 years of jail term if held guilty under section 376D and POCSO Act.
Businessmen around the Central Jail premises are happy about the security arrangement in place to keep any trouble at bay on the day of verdict. Pawan Bishnoi, whose hardware shop is hardly 500 metres from the jail, said police is keeping a strict watch from last five days. "Some people might be indulged in rumour mongering, but public is not fearful of untoward incidents as the security is tight," Bishnoi said.
The author is a Jodhpur-based freelance writer and a member of 101Reporters.com, a pan-India network of grassroots reporters.
India
The Gujarat High Court today adjourned till Tuesday the hearing on the petition filed by self-styled godman Asaram and his son Narayan Sai, seeking quashing of the FIRs filed against them by two Surat-based sisters accusing them of sexual assault.
India
The court was told that Asaram Bapu had the right to "free and fair" trial under Article 21 of the Constitution and there was a presumption of innocence till he was held guilty.
India
Surat police have sent a team to Delhi to gather evidence against self-styled godman Asaram Bapu's son Narayan Sai, following a complaint of sexual assault registered by two sisters against the father-son duo.