Apple executive shot dead in Lucknow: UP govt announces Rs 25 lakh ex-gratia for family; SP demands CM's resignation
Vivek Tiwari was shot by a policeman in Lucknow when he allegedly refused to stop his car for checking in Lucknow's posh Gomti Nagar neighbourhood
Facing flak over the killing of an Apple executive by a police constable in Lucknow, the Uttar Pradesh government on Saturday announced Rs 25 lakh ex-gratia to the family of the victim, Vivek Tiwari, and a government job to a family member.
Tiwari was shot by a policeman when he allegedly refused to stop his car for checking in Lucknow's posh Gomti Nagar neighbourhood, the police said. Two constables were arrested on the basis of an FIR lodged by his colleague Sana Khan, who was travelling with the victim.
The government has so far accepted two demands of the bereaved family, an official told IANS, adding that on the third demand of a CBI probe into the killing, Chief Minister Yogi Adityanath has already said that if need be, the state government will recommend it.
Following these assurances, the victim's family agreed to end its protest and go ahead with the cremation procedure of Tiwari.
Kalpana, the widow of the 38-year-old Tiwari had been protesting outside their apartment in New Hyderabad, asking the chief minister to come and explain to her why her innocent husband was shot dead by policemen.
She was joined by local leaders of the Congress and Samajwadi Party (SP). Tiwari's brother had earlier said the family will take the body to Adityanath's house if he did not come visit them. He told ANI that the family has three demands – special investigation team (SIT) be formed for probe, a job be given to Tiwari's wife and adequate compensation.
Meanwhile, a fresh FIR has been filed naming the accused — Prashant Chaudhary and Sandeep Kumar — based on a complaint filed by Kalpana Tiwari. In the complaint, she has referred to her husband's colleague Sana Khan's statement which narrates the alleged sequence of events. The previous FIR filed in the case had not named the accused.
According to the statement, the police personnel came in front of Tiwari's car when he and Khan were travelling in it at about 1.30 at night. Subsequently, Tiwari is said to have attempted to evade them as a woman was travelling with him. Later, Chaudhary got off from his motorcycle and shot Tiwari dead, according to Khan's statement.
Khan has further alleged, "Subsequently, some police personnel came to me, and stopped me from making any calls, or answering them. They later forcibly took my signature on a blank paper and under pressure from the media and higher authorities, they made me write certain statements."
She also alleged that the police personnel made inappropriate comments about her.
District magistrate announces job for widow of deceased
Earlier, medical education minister Ashutosh Tandon went to pacify the aggrieved family members, relatives and neighbours of the victim, but to no avail after which the district magistrate of Lucknow, Kaushal Raj Sharma, met Kalpana and handed her the cheque of compensation and announced that she will be given a job in the Lucknow Municipal Corporation.
It was after this that the protests were called off and the family announced that Tiwari will be cremated as per their religious traditions on Sunday. The police have also set up a special investigation team, which arrived at the spot of the incident on Sunday to probe.
Meanwhile, News18 reported that Adityanath met the core group leaders of the BJP in New Delhi on Sunday and the incident was discussed at length. Party's top brass advised the Uttar Pradesh government to immediately address the concerns of the family. Adityanath is also likely to meet Tiwari's kin on Sunday, News18 reported citing sources.
Uttar Pradesh police chief OP Singh condemned the shooting in Lucknow and called it a "criminal case". He also said that no policeman is permitted to gun down anybody. "It's an unfortunate incident in which a person was shot dead by two constables. Constable said that he did it under self-defence cover but self-defence can't exceed the threat perception. It is a pure crime," he added.
Akhilesh Yadav seeks UP govt's resignation
Samajwadi Party chief Akhilesh Yadav on Saturday demanded the resignation of the BJP government in Uttar Pradesh over the incident and also sought a judicial inquiry in the case.
"What else can we expect from Uttar Pradesh's BJP government? Numerous fake encounters are taking place in the state," Yadav told mediapersons at Shahdol in Madhya Pradesh.
If the family members demand, a sitting judge should conduct an inquiry into the Lucknow incident, he said. "Uttar Pradesh cannot be saved from fake encounters until inquiry of such incidents is conducted by a sitting judge."
"The Yogi Adityanath government should resign as it is responsible for this incident," he said.
Adityanath, however, denied that Tiwari's killing was an encounter, and assured that the investigation will be handed over to the CBI, if required. "It was not an encounter. An investigation will be conducted in this incident, and if needed, we will order a CBI inquiry into the incident," he said.
SP leaders also met Tiwari's family on Saturday and sought justice. Party leader and former minister Ravidas Malhotra visited Tiwari's residence to pay condolences and demanded justice for the family.
Colleagues of accused begin crowdfunding campaign in their support
Even as the crime has evoked nationwide outrage, some colleagues of the accused have launched a campaign seeking to raise Rs 5 crore to help Chaudhary. They have alleged that Chaudhary and his wife also sought to register an FIR, but were not able to do so, and that he had fired at Tiwari in self-defence.
Some Facebook users put out posts slandering Tiwari and Khan, while one post said in a sarcastic vein, "We request the government to give us police personnel baby rattles instead of pistols or rifles. We will play those rattles and sing praises of the government."
With inputs from agencies and Saurabh Sharma/101Reporters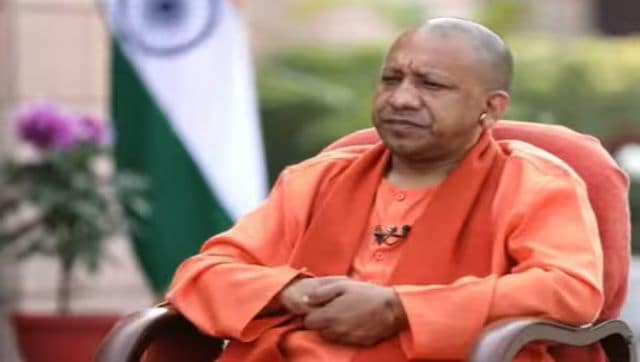 India
In his first big response on Uniform Civil Code, Uttar Pradesh Chief Minister Yogi Adityanath on Sunday said that every state has formed a panel like UP and a decision will be taken after consensus on the matter.
India
"In the last six years, we gave more than 5 lakh government jobs in the state. Through the help of MSME and Vishwakarma Shram Samman Scheme, we gave a platform to more than 1.61 lakh youths in the state," CM Yogi said in an exclusive interview to News 18.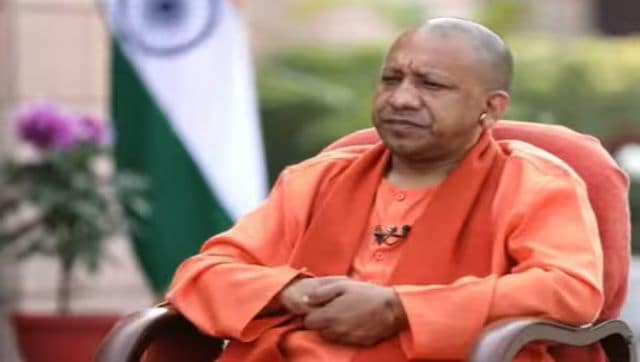 India
CM Yogi remarked in an interview that a film director should bear in mind that he shouldn't provide any sequences that might cause controversy when developing a film