Anatomy of lynching: Toll climbs, but BJP dilly-dallies with MaSuKa even as India lacks specific law to deal such crimes
Although the proposed law against lynching is supported by 11 political parties, the BJP is reportedly not in favour of passing it in Parliament.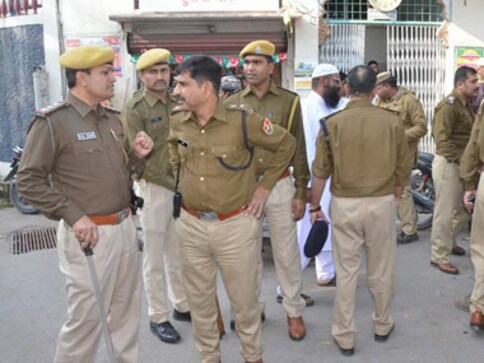 Editor's note: According to the Ministry of Home Affairs, between 2014 and 3 March, 2018, 45 people were killed in mob lynchings across nine states in India. In the latest example, a group of villagers beat to death 28-year-old Rakbar Khan in Rajasthan's Alwar district, an incident that came to light just five days after the Supreme Court urged the Centre to frame a law to curb lynchings. In a three-part series, Firspost analyses the psyche of the mob and the reasons that fuel this mobocracy across the country.
***
Kolkata: As mob violence to the order of lynching a stranger in an exhibition of collective rage assumes the frequency of rapes in India, headlines recently screamed the Supreme Court's diktat to the government on the matter: take "preventive, remedial and punitive measures" to curb the "horrendous acts of mobocracy".
This was while the lynching of techie Mohammad Azam in Karnataka last weekend over WhatsApp rumours of child-lifting was still making the news. His death was one more addition to the list of 25 hate crime casualties recorded so far only this year. Another man, Rakbar Khan, was killed on the night of 20 July by a mob suspecting him of smuggling a cow, taking the toll to 27.
The Karnataka lynching came barely days after the government asked Facebook-owned WhatsApp to take urgent measures to check the spread of "irresponsible and explosive" messages.
Anti-lynching law?
The spate of lynchings and the subsequent outrage has led to a key realisation - the country has no effective mechanism to tackle such a hate crime. While the world watches, India's criminal justice system hangs under a cloud.
So far, India has managed conviction in only one case, when a Jharkhand court sentenced 11 men to life in jail for the murder of a Muslim meat trader last year.
There is also the realisation that not even fear of legal action has stopped hate-mongers from collecting a mob and killing people.
The casualties just keep on rising, and no state is immune to this. Take the case of West Bengal, which has witnessed many such deaths in the past one year, plenty of arrests but no convictions.
In late June 2017, three youth from the minority community were lynched in Durgapur village of North Dinajpur district. The crime, purportedly committed by hate-mongers who took the trio to be cattle-smugglers, shocked the people.
Atul Chandra Basu, whose sons Asit, 28, and Ashim, 27, were among the three arrested for the killings, alleged that cattle smuggling was rampant in the district and "the police had asked them to take care of such 'petty matters' themselves".
The families of the deceased wrote to the sub-divisional officer, requesting for a CBI inquiry, and also appealed to activists Harsh Mander and John Dayal for help.
The same month, a violent mob fell upon a woman, accusing her of trafficking, and beat her to death in the state's Murshidabad district. The victim, identified as 42-year-old Otera Bibi, had been undergoing psychiatric treatment. She succumbed to her injuries and a few arrests were reported in the case.
This June, two murders by lynching were reported.
An unidentified man was brutally thrashed to death after being tied to an electricity pole on suspicions of child-lifting in Malda district. The police registered an FIR against almost 150 "unknown" people and finally arrested 35.
Around the same time, Sanjay Chandra, 36, was lynched by villagers of Mathuri in East Midnapore after they mistook him for a child-kidnapper. A temporary worker of West Bengal State Electricity Board, Sanjay's mistake was to have covered his face in the heat of noon when he visited Mathuri. He pleaded innocence while being thrashed. Four arrests were reported.
Legal experts bat for strict legislation
How do you bring a faceless mob to justice, especially when the government is showing a lack of will in enacting a law, is the question baffling legal experts.
"India does not have a specific law to deal with such crime. All lynching cases come under Indian Penal Code Sections 302 (murder), 307 (attempt to murder), 323 (causing voluntary hurt), 147 (rioting), 148 (rioting armed with deadly weapons) and 149 (unlawful assembly)," Ranajit Roy, a criminal lawyer in Kolkata, pointed out.
Urging for specific legal provisions to tackle lynchings, Roy explained that hate crimes incited by a mob need prevention through exemplary punishment. "The civil society has launched a campaign against lynchings but such attempts will fructify only with the enactment of law. No less than life imprisonment will work," Roy said.
Another lawyer, Rakesh Dev, who has dealt with such cases, said that passing the blame on to WhatsApp or other platforms showed the government's "lack of will" to enact a law.
"There is a need to overhaul the criminal justice system. Such hate crime is targeted towards innocent people, women and cattle-traders. Unless an effective law is brought, nothing will change," Dev said.
He squarely blamed both state and central governments for the situation. "You have to improve police intelligence and nip any turmoil in the bud. We need a study on mob psyche and trends of violence," he added.
Can MaSuKa help?
Activists are pushing for a 'Protection from Lynching Act', also known as Manav Suraksha Kanoon or MaSuKA, which would make lynching a non-bailable offence punishable by a maximum of life imprisonment and a fine of Rs 5 lakh.
Drafted by the collective National Campaign Against Mob Lynching, it would seek to deliver justice to victims of lynchings, or any act or series of acts of violence, whether spontaneous or planned, committed to inflict extrajudicial punishment, or acts of protest caused by the desire of a mob to enforce upon a person or group of persons any perceived legal, societal and cultural norms and prejudices.
The Act would force security personnel to identify threats and act fast. Failure to do so would be deemed as dereliction of duty.
Though the proposed law is supported by 11 political parties, the BJP is reportedly not in favour of passing it in Parliament.
Renowned Kolkata lawyer Geeta Nath Ganguly believes that MaSuKa can build pressure on the government.
"The draft Bill describes unambiguously what should be the punishment for persons involved in mob lynching. Once the law is enacted, lynching will be made a cognisable and non-bailable offence," Ganguly said, adding that "there are provisions in the Indian Penal Code, 1860, which deal with violence and murder, but the MaSuKa draft law prescribes a stricter punishment. The duties of the police and district magistrate in preventing lynchings are defined".
People who circulate offensive material through social media to incite people will also be punished under the law so will be police officers accused of complicity. There is a provision under which fines will be collected from the convicted and distributed to victims' families.
"The present laws in India neither define mob lynching nor mention the role of police. MaSuKa is tailor-made to ensure speedy justice, rehabilitation and compensation for victim's families and witness protection," Ganguly said.
India must be careful not to follow the example of the US, which witnessed lynchings of minority blacks until the 1960s, but never enacted a federal law against the crime, for Senators argued that it was a state law and order issue and a federal law would undermine state rights.
The author is a Kolkata-based freelance writer and a member of 101Reporters.com, a pan-India network of grassroots reporters.
News & Analysis
You are able to hide the video call view temporarily if you wish to do so as it uses the official iOS APIs.
Opinion
In the present age of cloud computing and diminishing national boundaries in data storage, conventional concepts of territoriality cannot be strictly applied. The dynamic evolution of law is essential to ensure appropriate remedies in case of violation of copyright and other IP laws
How To
Wondering how to set up the "Message yourself"feature on WhatsApp? Users will first have to update the WhatsApp application on their smartphone in order to access the WhatsApp Message Yourself feature.