Amid Sikkim standoff, Chinese media asserts that it cannot 'lose an inch' of its territory
China cannot afford to 'lose an inch' of its territory, Chinese official media asserted and ruled out withdrawal of the PLA troops from the Dokalam area in the Sikkim sector
Beijing: China cannot afford to "lose an inch" of its territory, Chinese official media asserted on Friday and ruled out withdrawal of the PLA troops from the Dokalam area in the Sikkim sector to end a military standoff.
The shrill comments were made in an editorial in The Global Times, the mouthpiece of the Communist Party media group, which generally reflects the views of the ruling party.
The tabloid has unleashed a barrage of anti-India rhetoric in recent weeks amid tensions between the two countries.
"China cannot afford to 'lose an inch' of territory. This is the sacred wish and request of the Chinese people. The Chinese government will not breach the fundamental will of the people and the PLA will not let the Chinese people down," it said.
The daily also accused external affairs minister Sushma Swaraj of "lying" to Parliament to justify what it called India's "trespass" in the Sikkim sector.
"She was lying to the parliament," it said, referring to Swaraj's assertion in Rajya Sabha that Indian troops had not encroached Chinese territory, and that all nations support India's stand.
The Chinese foreign ministry has not reacted to Swaraj's comments.
"India's invasion of Chinese territory is a plain fact," it said, and claimed that India's military strength is "far behind" that of China's, The Global Times said.
"If the conflict between China and India escalates to the intensity where their row has to be resolved through military means, India will surely lose," the editorial said.
Swaraj had also said in the Upper House that India is ready for talks with China if both sides first pull back their armies to end the tense standoff in the Sikkim sector. She stressed the need for a "peaceful resolution" of border issues.
Chinese and Indian soldiers have been locked in a face-off in Dokalam area in the southernmost part of Tibet in an area also claimed by Indian ally Bhutan for over a month after Indian troops stopped the Chinese army from building a road in the disputed area.
The Chinese daily article said China will by never agree to withdraw its troops as a precondition for the talks.
"Doklam is Chinese territory. The withdrawal of Indian troops must be a precondition for talks and China will not compromise on this stance," it said.
"If New Delhi remains stubborn, India should get prepared for all possibilities from a potentially grave escalation of tension in the future," the daily warned.
World
The lockdown of Anyang followed the confirmation of two cases of omicron on Monday that are believed to be linked to two other cases found Saturday in the city of Tianjin.
World
The earthquake struck at 1:45 a.m. in a mountainous part of Qinghai province that is 3,659 meters above sea level. It was felt 140 kilometers southeast in Xining, the provincial capital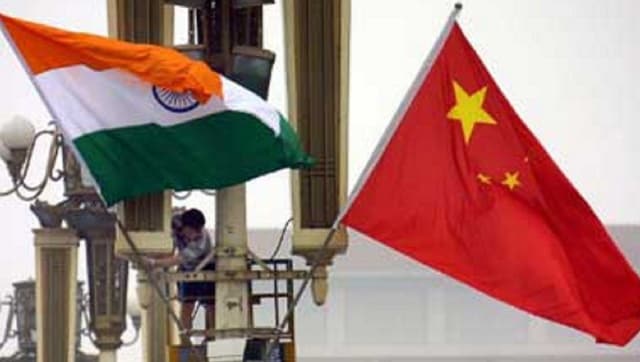 India
China's exports to India from January to December rose 46.2 percent to $97.52 billion, while India's exports to China grew by 34.2 percent to $28.14 billion