Amarinder Singh vows to go after bigwigs of Punjab drug trade, says small children will not be hurt
Punjab Chief Minister Amarinder Singh said his government would be after the bigwigs in drug trade and not the small users in the state
Chandigarh: Punjab Chief Minister Amarinder Singh said his government would be after the bigwigs in drug trade and not the small users in the state.
Sending a clear warning to those indulged in drug trade, he said, "I want bigwigs and no small children will be picked up by the Special Task Force (STF) set up to eliminate the menace from the state."
Talking to reporters at the press lounge in Punjab Vidhan, Singh claimed that the previous SAD-BJP government "harassed" small users and children "in the garb of crackdown on drugs". "My sole priority will be to catch big fishes (involved in drug trade)," he said.
He said the STF has been given an "open hand" and directions have been issued to catch bigwigs regardless of who is involved in the drug trade.
The government will be after heroin and 'Chitta' (synthetic drugs), Singh said, adding that he had nominated Harpreet Sidhu as the head of STF. The chief minister said the government was trying to strengthen the drug rehab centres and they would work in tandem with the STF.
Earlier during the proceedings in the Assembly, local bodies minister Navjot Singh Sidhu and Akali leader and former minister Bikram Singh Majithia exchanged barbs over the drug issue.
Sidhu screamed at the Akalis, dubbing them "Banaras de thug (impostors)".
Politics
In a series of tweets, his media advisor Raveen Thukral revealed Singh's plans today
India
In a joint press conference, Punjab ministers Pargat Singh and Vijay Inder Singla termed the Centre's decision to extend the jurisdiction of the Border Security Force an "attack on federalism".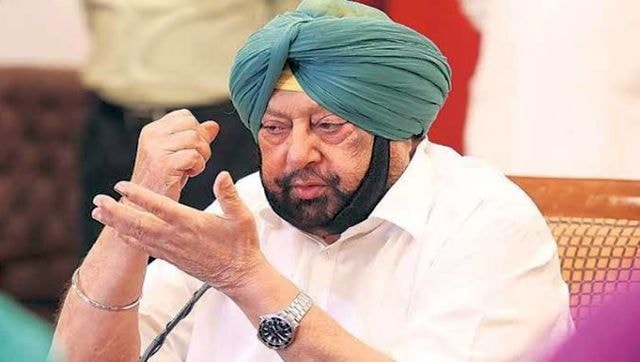 India
BJP general secretary and party in-charge of Punjab affairs Dushyant Gautam said Amarinder, who has announced that he will launch a party, is moving away from the dynasty towards nationalism