Allahabad HC asks UP govt to explain its policy on grant of licenses to slaughterhouses
The court issued notice to the state government on a petition filed by a Jhansi resident about the non-issuance of license by the municipal corporation.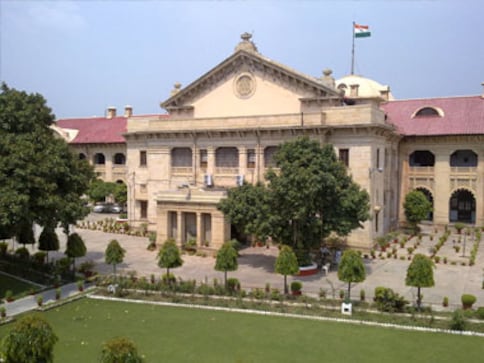 Allahabad: The Allahabad High Court on Thursday asked the Uttar Pradesh government to spell out its policy with regard to granting of licenses for running slaughter houses, a large number of which have been closed down leading to a major controversy in the BJP-ruled state.
A Division Bench comprising Chief Justice DB Bhosle and Justice Manoj Kumar Gupta issued notice to the state government on a petition filed by Yunis Khan, a resident of Jhansi, who had moved the court complaining about non-issuance of license by the Nagar Nigam (municipal corporation) for opening of a meat shop.
In the notice, the court asked the Yogi Adityanath government to state their policy for granting of licenses for opening of slaughter houses.
The court fixed 5 July as the next date of hearing in the case.
The petitioner had moved the court contending that there was no licensed abattoir in Jhansi and hence he had applied for a license to open a shop where he could slaughter animals and sell meat.
The petitioner said that on account of the municipal corporation's failure to grant him a license, he was "left with no other option but to seek the court's intervention".
Uttar Pradesh has witnessed a massive crackdown on unlicensed slaughter houses ever since the Yogi Adityanath government assumed power in March 2017.
The ruling BJP had promised closure of all unauthorised abattoirs and banning of all mechanised ones in its manifesto for the assembly polls.
India
Meanwhile, Prime Minister Narendra Modi announced an ex-gratia of Rs 2 lakh to the next kin of each of the deceased while the injured would be given Rs 50,000, said the Prime Minister's Office
India
"The campaign is also an example of how to beautify public places at a low cost. I appreciate all the people involved in this campaign from the core of my heart," the PM said during his address
India
The Ramanagara district police chased the gang and intercepted it at the Excise check-post at Amod in the Joida Circle of Uttara Kannada district on 2 October