'All Artists Should be Respected, But...': Yogi Adityanath opens up on Besharam Rang Row
CM Yogi remarked in an interview that a film director should bear in mind that he shouldn't provide any sequences that might cause controversy when developing a film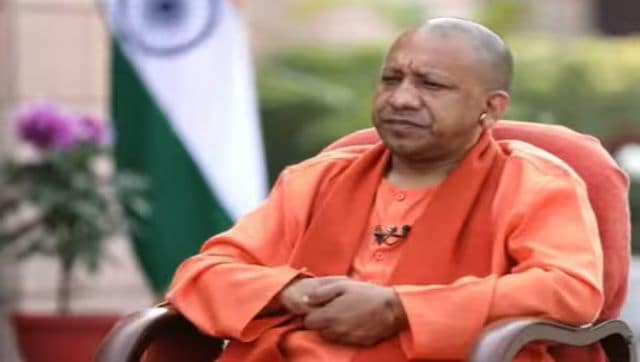 Yogi Adityanath, the chief minister of Uttar Pradesh, addressed the issue surrounding the song "Besharam Rang" in the recently released Shah Rukh Khan-starrer Pathaan on Sunday.
CM Yogi remarked in an exclusive interview with Rahul Joshi, Group Editor-in-Chief, of Network18, that a film director should bear in mind that he shouldn't provide any sequences that might cause controversy when developing a film.
When asked about the boycott culture and the recent controversy around the song in 'Pathaan', CM Yogi said, "The film director should also take into consideration while making a film that it should not have scenes which could give rise to controversy or hurt public sentiments."
The UP CM stated that more films are being produced in the state and that the state now has a policy for movies.
"Any artist, literator or anyone with accomplishments should be respected. Uttar Pradesh has also made a policy for films and many films are being made in the state," he further said.
Bollywood actor Suniel Shetty recently visited CM Yogi Adityanath in Mumbai and asked for his assistance in reducing anti-Bollywood sentiments in light of boycott tendencies.
In spite of boycott demands, Pathaan had a strong debut last month, earning Rs 729 crore globally in 10 days.
Read all the Latest News, Trending News, Cricket News, Bollywood News,
India News and Entertainment News here. Follow us on Facebook, Twitter and Instagram.
Explainers
British prime minister Rishi Sunak and his family were filmed walking Nova, the Labrador, in central London's Hyde Park, where signs clearly state that all dogs must be kept on leads to avoid worrying the wildlife
Entertainment
In an exclusive interview with Firstpost, Tarun Tahiliani, the designer talks about his latest collection at the recently held Lakmé Fashion Week, fashion in the contemporary landscape, how fashion is inferior to craftsmanship, vocal for local and more.
Entertainment
In an exclusive interview with Firstpost, Sara Ali Khan, who actually gave the interview during her vacation and while driving a car, spoke about the complexities of her new character, what the word Gaslight means to her, and the importance of self-deprecation.