After Cambridge Analytica, now Narendra Modi government sends notice to Facebook; seeks response by 7 April
A week after issuing notice to Cambridge Analytica, the government on Friday issued notice to Facebook over the alleged misuse of data by Cambridge Analytica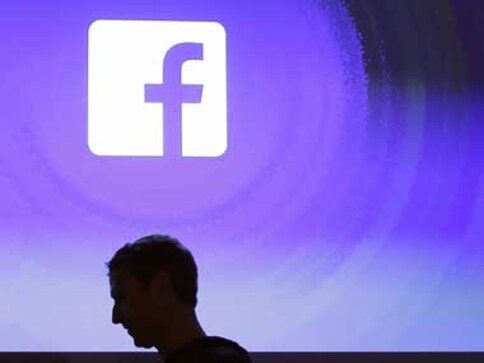 On Wednesday, the Narendra Modi government issued a notice to Facebook over the alleged misuse of data by Cambridge Analytica, ANI reported.
It is felt that there is need for further information about the data breach from Facebook. Accordingly, a letter has been issued by the Ministry of Electronics & I.T. on 28th March to Facebook seeking their response to certain questions.

— ANI (@ANI) March 28, 2018
Whether personal data of Indian voters&users has been compromised by CA? Whether Facebook or its related or downstream agencies utilising Facebook's data have previously been engaged by any entities to manipulate the Indian electoral process? — ANI (@ANI) March 28, 2018
The ministry sought a reply from the social media giant by 7 April, ANI reported.
Earlier, Information Technology Minister Ravi Shankar Prasad warned Facebook and its CEO Mark Zuckerberg of "stringent action", including summoning him over "misuse" of data.
"Let Facebook note it very clearly. And if need be stringent action shall be undertaken. Any attempt to covert or overt by the social media including Facebook of trying to influence India's electoral process through undesirable means will neither be appreciated nor tolerated", Prasad said.
Cambridge Analytica, a British consulting company, is accused of harvesting data of up to 50 million Facebook users without permission and using the data to help Indian politicians during elections.
On Friday, the government issued a notice to the London-based firm and sought its response by 31 March on whether it was involved in misuse of data to profile Indians and influence their voting behaviour.
Both the Congress and BJP have been accusing each other of being associated in 'unfair' and possibly 'illegal' practices to acquire data to gain an edge in elections.
Meanwhile, former Cambridge Analytica director and whistle-blower Christopher Wylie on Tuesday claimed that Congress employed the controversial firm for certain "regional projects".
"They (Cambridge Analytica) worked extensively in India. They have an office in India. I believe their client was Congress, but I know that they have done all kinds of projects. I don't remember a national project but I know regionally", Wylie said.
Wednesday saw further light shed on the alleged nexus between the firm and Indian political parties, revealing a list of SCL Group (Cambridge Analytica's parent company) projects in India.
With inputs from agencies 
also read
Explainers
Political parties are divided over the inauguration of the new Parliament building by Prime Minister Narendra Modi. While NDA allies and some other parties – Naveen Patnaik's BJD and Shiromani Akali Dal – will be present during the event, at least 20 Opposition parties have decided to stay away
India
The Centre promulgated an ordinance last week to create a National Capital Civil Service Authority for the transfer of and disciplinary proceedings against Group-A officers from the DANICS cadre.
Politics
Rahul Gandhi has once again come under fire for his remarks during an overseas trip. This time he is in the US. Addressing a gathering in San Francisco, the Congress leader said that all minority communities 'feel attacked' in India; the BJP has accused him of 'insulting the country'