After Bloomsbury India drops book amid online censure, Garuda Prakashan announces it will publish Delhi Riots 2020
Garuda Prakashan made the announcement on Twitter on Sunday, 23 August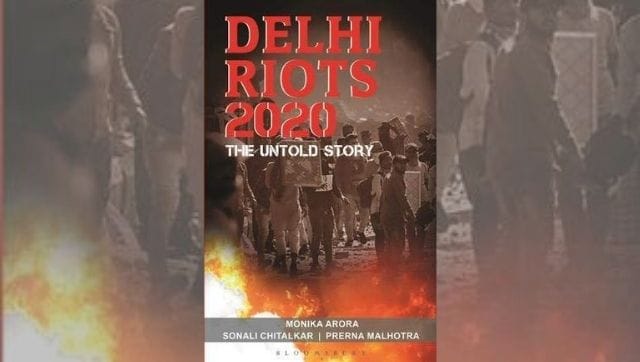 A day after being dropped by Bloomsbury India amid an online uproar, the book Delhi Riots 2020: The Untold Story has been picked up by the publishing house Garuda Prakashan.
Garuda Prakashan made the announcement on Twitter on Sunday, 23 August, even as three authors — Sanjeev Sanyal, Sanjay Dixit and Anand Ranganathan — ended their contracts with Bloomsbury India, citing its decision to withdraw Delhi Riots 2020.
The row around the book, authored by Monika Arora, Sonali Chitalkar and Prerna Malhotra, was triggered on Friday, when Twitter users began widely sharing an announcement about its launch event, which featured BJP leader Kapil Mishra among other speakers. Mishra's speeches had preceded the February 2020 Delhi riots in which reportedly over 50 individuals lost their lives.
At the time, a Bloomsbury India representative told Newslaundry that the publishing house had not organised the event and that their logo had been allegedly used without their knowledge.
As the row around the book, which author Arora described as an account of "how Jehadi-Naxal lobby planned and executed Delhi riots [sic]", grew Bloomsbury issued an additional statement on Saturday, 22 August, saying it was withdrawing the book. "Bloomsbury India strongly supports freedom of speech but also has a deep sense of responsibility towards society," the statement that accompanied the withdrawal announcement read.
Garuda Prakashan meanwhile has announced that it will be making Delhi Riots 2020 available in English and Hindi.
Opinion
It is not Booker which makes Shehan Karunatilaka famous rather contrary is the truth- "It is authors of the genre of Karunatilaka who make, Bookers of the world, famous"
India
Reportedly, the accused also tried to give Sarita, a new name: Ayesha, saying this would be her name after formal conversion. The complaint accuses Khaleel for sexually assaulting her as well
World
Booking directly through airlines involves navigating a maze of fees, add-on offers and confusing seat selection choices. The resulting price at the checkout is often higher — much higher — than the advertised price