Aarushi murder case: Full text of Allahabad HC verdict that rejected CBI's theory indicting Rajesh, Nupur Talwar
Following is the full text of the judgment in the Aarushi-Hemraj murder case, which has been an enduring mystery over nearly a decade.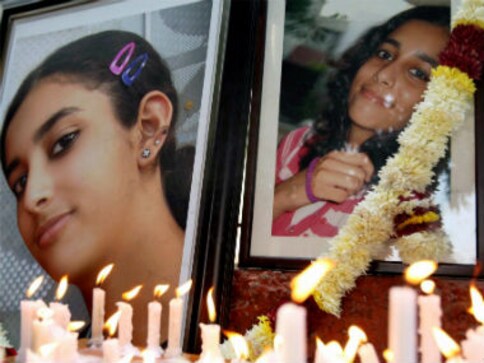 The Allahabad High Court's judgment in the Aarushi Talwar-Hemraj murder has brought some measure of closure to the case, which is one that has been a mystery for nearly a decade. The court, giving Rajesh and Nupur Talwar the benefit of doubt, acquitted the dentist couple, observing that 'suspicion, however grave it may be, cannot take the place of proof.
The couple was jailed for four years at Dasna in Ghaziabad.
The court observed: "In our considered opinion, the circumstances are neither conclusive in nature nor they exclude every possible hypothesis except the one of the guilt of the appellant. The chain of circumstances in this case is not complete so as not to leave any reasonable ground for the conclusion consistent with the innocence of the appellant... We do not find any reason to fasten the appellants with the guilt of double murder merely on the proof of the deceased being last seen alive with the appellants in their flat in the night of 15.05.2008 specially in view of the alternative hypothesis of the double murder covenanted in the prosecution case itself."
Following is the full text of the judgment:
Follow live updates in the case here.
Find latest and upcoming tech gadgets online on Tech2 Gadgets. Get technology news, gadgets reviews & ratings. Popular gadgets including laptop, tablet and mobile specifications, features, prices, comparison.
Politics
The legislation will be brought in to replace four ordinances — three related to the farm sector and the amendment to the Banking Regulation Act
World
In an article in The Sunday Times, John Major and Tony Blair, who played a crucial role in bringing peace to Northern Ireland, warned that the Internal Market Bill imperils that peace
India
India under successive governments failed to grasp the true nature of the Chinese communist state, strategic affairs expert Brahma Chellaney has said