Aadhaar hearing: Not necessary to prove least possible invasion of privacy, argues Additional Solicitor General
Additional Solicitor General Tushar Mehta continued his arguments on the Aadhaar-PAN linkage and commenced his arguments on Aadhaar-Bank Account linkage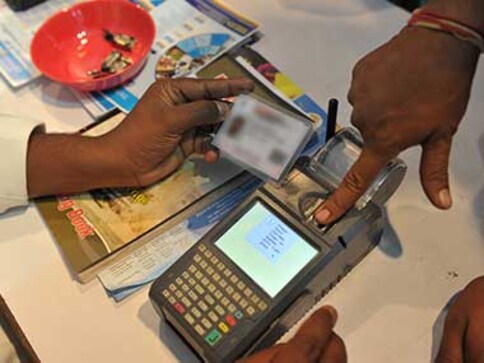 Editor's Note: This copy was published on 12 April, 2018. It is being republished in light of the Supreme Court's verdict on the constitutionality of Aadhaar likely being pronounced tomorrow.
On Day 27 of the Aadhaar hearing, Additional Solicitor General Tushar Mehta continued his arguments on the Aadhaar-PAN linkage and commenced his arguments on Aadhaar-Bank Account linkage. These linkages, he argued meet the proportionality requirement, on account of the larger public interest that was met thereby, in particular, to prevent money laundering and tax evasion. He argued that in order to prove proportionality, it was not essential to show that the measures adopted were the least intrusive invasion of privacy.
Only the Article 21 Challenge to Aadhaar is still open
The Additional Solicitor General commenced with arguing that the petitioner's argument that the Aadhaar Act was made in violation of interim orders, had already been refuted in the Binoy Viswam case (the Aadhaar-PAN case). Article 21, he stated, is the only challenge to Aadhaar which is still open, since all others had been dealt with in the Aadhaar-PAN judgment.
Aadhaar meets the four facets of proportionality
He cited paragraphs from the Binoy Viswam judgment, which held that there was a rational nexus between Section 139AA and the objectives sought to be achieved. This, he said had features of the requirement of 'proportionality', which requires the means used to be proportional to the ends sought to be achieved. Quoting an Israeli jurist, Aharon Barak on proportionality, he argued that it has four facets — there must be a public purpose, there must be a rational nexus, the measure must be necessary and no other alternative is available.
On Aadhaar treating people as terrorists
Next, arguing on the issue that Aadhaar treats everyone as terrorists, he cited an American case which found that screening of airline passengers was an administrative service, and the measures were taken to safeguard the public, and not to treat everyone as terrorists. The Bench, however, stated that the case did not apply to the present facts of Aadhaar. Other American cases were also quoted, but the Bench was not convinced of their relevance to Aadhaar. He then argued that there was no random screening of people via Aadhaar, and the Aadhaar-bank account and Aadhaar-PAN linkages was being done specifically for weeding out fake and duplicate accounts.
Benefits in preventing tax evasion
The Additional Solicitor General next reiterated the benefits of Aadhaar in dealing with defaulters and tracking tax evasion. He stated that 1.6 crore transactions had been discussed in the last two years which did not quote PAN. He further states that now, 33 crore transactions have been detected, which would not have been possible without the Aadhaar-PAN linkage. This, he argued, clearly meets the test of proportionality.
The Court cannot question the legislative wisdom
Returning to proportionality, he argued that while a statutory measure must not be excessive w.r.t its object, but the Courts cannot look into legislature's wisdom unless the measures are shockingly disproportionate. For a clash between a fundamental right and privacy, he argued that the Court must look at the larger public interest in the matter.
Further, Aadhaar, he argued, fulfilled the three-prong test laid out for a reasonable restriction on privacy — that there must be a law, it must have a legitimate purpose, and it must be proportional. Further, the test of proportionality had been successfully applied to Aadhaar in the Binoy Viswam case.
Right to Privacy subordinate to other interests
He then went on to quote from judgments including the case of PUCL v. Union of India on disclosure of assets by political candidates, Narayan Dutt Tiwari v. Rohit Shekhar on DNA testing for paternity and others. He argued that in these cases, the right to privacy was found to be subordinate to other, larger public interests.
He further quoted from X vs. Hospital Z, where the right to privacy was held to be subordinate to the right to information. He further quoted from Om Kumar v. Union of India, which found that a limitation on a fundamental right is constitutional if the measures are necessary and proportional.
He also cited the Suprme Court's judgment in the 2016 criminal defamation case, arguing that in the case, it had been held that the fair needs of the society and the nature of social control has to be kept in mind when enforcing reasonable restrictions. Further, this judgement had held that it was the duty of the Court to strike a fair balance in order to preserve values.
No need to meet the 'least intrusive' test
The Additional Solicitor General went on to cite several American and UK judgments, such as on the issue of compulsory transfer of property in the public interest. On the basis of these, he argued that there was no need to prove a 'compelling' state interest, and a 'legitimate' state interest was sufficient.
Further, if there was an overwhelming public interest in the issue, then there was no need to apply the 'least intrusive' test, or the test to ensure that the method adopted was the least intrusive invasion of privacy. He argued that it was possible for something to be proportionate without meeting the test of the least intrusive invasion of rights.
Tackling the global menace of money laundering
Lastly, discussing the Aadhaar-Bank Account linkage, the Additional Solicitor General presented arguments on the global menace of money laundering, and then sought to prove the importance of Aadhaar in preventing this menace. In particular, the ability of Aadhaar to deal with shell companies, where it sometimes becomes impossible to identify who the true beneficiaries are, was discussed.
The arguments will continue on 12 April.
Sources of the arguments include live-tweeting of the case by SFLC.in, Prasanna S and Gautam Bhatia. 
You can read out coverage of the Aadhaar Supreme Court case below.
Why SC needs to look into technical evidence of Aadhaar's surveillance capabilities
Lack of governmental ownership of CIDR's source code can have serious consequences
Will State give citizens rights only if they agree to be tracked forever, asks lawyer Shyam Divan
Coalition for Aadhaar: A collective of private companies wants to ensure that Aadhaar ID and related services continue to be offered
Petitioners argue on centralisation of data and challenge Aadhaar's claims on savings
Petitioners argue for a voluntary ID card system that does not collect user data
Petitioners argue that receipt of govt benefits cannot be at the cost of compromising fundamental rights
Aadhaar is architecturally unconstitutional, argue the petitioners
Petitioners argue that Aadhaar violates dignity by objectifying and depersonalizing an individual
Petitioners seek compensation for starvation deaths and extension of March 31st deadline
Section 7 exception in Supreme Court's interim order greatly affects people's constitutional rights
Entire Aadhaar project is beyond the stated objectives of Aadhaar Act, argue petitioners
Petitioners conclude their arguments on 'the number of the beast' Aadhaar, highlighting various issues
Aadhaar hearing: Political liberties cannot be foregone for economic and social justice, states the Bench
Aadhaar hearing: UIDAI's presentation discusses Aadhaar enrolment, updation and authentication processes in detail
Aadhaar hearing: Supreme Court expresses concerns with data breaches, Aadhaar security and profiling
Aadhaar hearing: Petitioners question UIDAI on verification of residency requirement, de-duplication rejections and authentication failures
Aadhaar hearing: Attorney General argues that pervasive collection of fingerprints meets proportionality requirements
Aadhaar hearing: Bench criticises the argument that Aadhaar can prevent bank frauds and terrorists from acquiring mobile numbers
Aadhaar hearing: Additional Solicitor General argues Aadhaar-PAN linkage enables deduplication, prevents fraud and widens the tax base
The author is a lawyer and author specialising in technology law. She is also a certified information privacy professional.
India
If elected, Justice UU Lalit's tenure as the Chief Justice of India (CJI) will be less than three months as he retires on 8 November this year
India
Rajya Sabha Member of Parliament and senior advocate, Kapil Sibal, in an event, has expressed his displeasure over some of the recent judgements passed by the Supreme Court saying he has "no hope left" in the institution
India
A bench headed by Chief Justice of India NV Ramana issued the notice to the centre on various pleas challenging the govt decision and listed the matter after 10 days