A strange debate is sweeping Kolkata: How free is the freedom of a poet?
Kolkata's celebrated poet Srijata Bandhopadhyay is facing heat because two students in Siliguri have labeled his work blasphemous.
The city's most venerated poet, Srijata Bandhopadhyay, is facing heat because two students in faraway Siliguri town have labeled his work blasphemous, arguing Bandhopadhyay should not have used words like "condom on a trident".
And the duo complained on 21 March which - ironically - is the World Poetry Day, meant to guarantee poetic freedom to verse writers across the globe.
The complaint and the subsequent police action has assumed alarming proportions and triggered a vociferous slugfest between the ruling Trinamool Congress (TMC) and rival Bharatiya Janata Party (BJP). Intellectuals and thinkers have also jumped in the fray in Kolkata, a city where poetry is often used as a measure to gauge peoples' rebellious moods and happiness levels.
Alarmed by the outrage, Facebook pulled down the poem from Bandhopadhyay's wall on 24 March.
Bandhopadhyay, who once hobnobbed with Marxists and later wrote songs for West Bengal Chief Minister Mamata Banerjee and her ruling Trinamool Congress (TMC), has created a furore with his 12 liner that many claim was instigated by the TMC and - indirectly - mocked the new Uttar Pradesh Chief Minister Yogi Adityanath. Much before he became the Uttar Pradesh Chief Minister, Adityanath had once attended a public rally where radical speakers had exhorted the crowds to have sex with dead women of a particular community by digging bodies up from graves.
The objection revolved around the last couple of lines of the poem, titled The Curse (it translates into Abhishapto in regional Bengali language), which read: "I am the woman and the death are hunting. When you will rape me after taking me from burial ground, your religious trident will be covered with a condom."
The "condom on trident" comment was seen by the students as a trigger of insult from Bandhopadhyay.
News that Bandhopadhyay could be soon arrested for allegedly allegedly hurting Hindu sentiments has triggered outrage in Kolkata which, interestingly, publishes India's largest number of annual poetry collections and grants its poets celebrity status at public functions.
Mamata Banerjee has, expectedly, jumped into the fray, saying the move to book Bandhopadhyay was "political". "Srijato has nothing to worry, he will remain untouched, this is BJP's game to tarnish our government," Banerjee told reporters. She even encouraged her supporters to jam streets in case cops would arrest the poet in the sleepy north Bengal town.
Those on the side of Bandhopadhyay are arguing for "free speech" and saying they have their doubts if such words can be genuinely be considered totally blasphemous and the poet hauled over coals. They have raised previous instances of the late Promode Dasgupta, counted among India's foremost Marxist leaders, once using the following lines in a public rally, "I will put Nirodh (a brand of condoms) to silence the guns".
Some have taken to Facebook to say Bandhopadhyay deserved a "special hearing only because he lives and works in Kolkata, where once a bus driver drove a double decker into a narrow lane to drop home a drunk Shakti Chattopadhyay, a celebrated poet".
"Kolkata is a city of poets, we adore their work. Srijato is a poet, not a politician, lets not paint him in the black. Let's read his poem, understand its importance in the times we are living," remarked Bengal's IT minister Bratya Basu, himself an actor. "The BJP is trying to spread communal hatred but it will not work in Bengal."
He found support from CPM's Sujan Chakravarty who said the attack against the poet was the handiwork of the rival BJP to forment trouble in Bengal. "The poem is an excuse to attack."
But the cops in Siliguri, a sleepy North Bengal town considered the gateway to India's northeastern states, said the law will take its own course because two cases have been filed against the poet. CS Lepcha, Siliguri Police Commissioner, said he was indisposed and would not like to offer comments on the case. "The matter will now be heard in the court," Lepcha said in a telephonic interview.
Arnab Sarkar, an accountancy student of Bagdogra College, who had filed the first complaint in the Siliguri Police crime cell office, said he is an active member of Hindu Samhati, a Kolkata-based radical, right-wing organisation, and alleged the poet had hurt his sentiments by using words like "condom on a trident". A day after Sarkar filed his complaint on March 21, 2017, another student, Jayajeet Bhattacharya, filed another complaint citing identical reasons on March 23, 2017, in another police station, Ghola, in Siliguri district.
"Trident (or trishul) is a very religious instrument for the Hindus and no one can get away by writing gibberish," Sarkar said in a telephonic interview from Siliguri. He said he hoped cops would interrogate Bandhopadhyay in Siliguri. "We will move to court is the cops slow down the case and don't take any action," said Sarkar. The other complainant, Jayajeet Bhattacharya, was not available for comments.
Tapan Ghosh, president of Hindu Samhiti, said they will fight till the last. "There's a growing tendency to ridicule Hinduism in India, Srijato must be asked on whose insistence he wrote such derogatory lines," Ghosh said in an interview.
Bandhopadhyay himself said he was unfazed and will defend his right to pen rebellious poems. He said poets are free-minded people and their works should be seen in the right spirit. "I do not think I have written anything blasphemous, its my expressions of the current times," Bandhopadhyay said in a brief interview.
"I am merely protesting against something that I think has gone amiss in society, there is a growing divide between Hindus and Muslims and as a poet, I have expressed my concern," said Bandhopadhyay who argued that he had also written poems when independent bloggers - many of them Hindus - were hacked to death in neighbouring Bangladesh by Muslim fanatics and received death threats. "My poetry is my life, my medium, my words to the society at large. I am not worried," said Bandhopadhyay.
But the posting of the poem on Facebook on 19 March at 20:25 hours, a day when Adityanath was sworn in as the Uttar Pradesh Chief Minister after BJP's landslide victory, added twists and colours in a politically-sensitive state like West Bengal. By 23 March, 1800 hours, the post had received over 17,000 likes, 4500 plus shares and a barrage of high voltage comments.
Kolkata's seasoned corporate honcho Roopendra Narayan Ray says the argument needs to be viewed with both seriousness and sensitivity. "Poets are free to write but they must be sensitive (to the cause). This poem has suddenly become a needless controversy."
In Narada-washed Kolkata, many - mostly TMC and Left supporters - are getting ready to march through the streets in solidarity for the poet, their move totally political. Lost in the brouhaha is a poet's freedom, and whether it's time for verse writers in India to be extremely sensitive (read apolitical) in their writings.
India
The building, used for both commercial and residential purposes, had inflammable materials stocked inside in it.
India
Eight people, including four farmers, were killed in the violence that erupted on October 3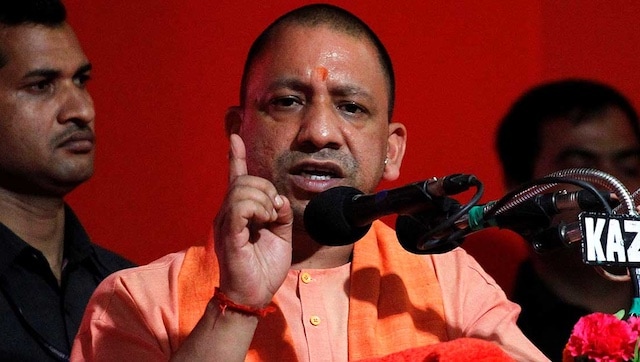 India
The UP chief minister emphasized that those found guilty would be punished accordingly, based on evidence. To this extent he said that a special investigation team (SIT) has been constituted and a judicial commission has been formed