5 'child lifters' lynched in Maharashtra's Dhule: 14 killed in mob-lynchings based on social media rumours since 20 May
According to reports, nearly 14 lives have been claimed across the country in mob lynchings based on social media rumours across the country since 20 May.
In yet another incident of violence triggered by social media rumours, five persons were killed in Maharashtra's Dhule district on Sunday by villagers, who suspected them to be a part of a gang of "child lifters". Twenty-three people have been arrested so far for their alleged involvement, reported ANI.
Dhule Superintendent of Police M Ramkumar said: "We have also identified some more accused in this case. Five teams have been formed to identify the accused."
Maharashtra minister Deepak Kesarkar earlier said strong action will be taken against the accused.
We have arrested 10 people. Strong action will be taken. I appeal everybody not to believe in such posts that are circulated on social media. Law should not be taken in hands. I will visit Dhule tomorrow: Deepak Kesarkar, MoS, Maharashtra on 5 people lynched in Dhule pic.twitter.com/eGH6L7HFTg

— ANI (@ANI) July 1, 2018
The five, along with a few others, were seen getting down from a state transport bus in the tribal Rainpada hamlet, police said. When one of them apparently tried to speak to a girl child, villagers, who had gathered for the weekly Sunday bazaar, pounced on them, they said.
According to police, WhatsApp rumours of a gang of child kidnappers roaming in the village was already doing the rounds for the last few days.
A case of two men being thrashed over rumours that they were trying to kidnap a child has been reported from Chennai. The men, who were attacked, were migrant labourers working with the Chennai metro, according to NDTV.
According to The Hindustan Times, 14 lives have been claimed across the country in mob lynchings based on social media rumours across the country since 20 May.
Lynchings have been reported from states such as Tripura, Maharashtra, Gujarat, Karnataka, Assam, West Bengal, Madhya Pradesh and Odisha in the past two months, the report said.
Here is a brief look at some of the recent incidents:
Maharashtra
In another incident on 8 June, two men were allegedly beaten to death and seven others were injured, one of them critically, after a mob of villagers attacked them on suspicion of being robbers in Chandgaon village in Aurangabad district's Vaijapur taluka.
Police said a mob of at least 1,500 villagers allegedly attacked nine men with wooden sticks after nabbing them from near a farm in the village on morning of 8 June.
A Vaijapur police station official said some fake messages about the presence of a "gang of robbers" were doing rounds on Whatsapp and the incident was fallout of these rumours.
Tripura
Three persons were beaten to death on Thursday on the suspicion of being child-lifters in three districts of Tripura.
Thirty three-year-old Sukanta Chakrabarty was lynched at Kalachhara in South Tripura district. He was a member of a Tripura Information and Culture Department team set up by the state government to campaign against rumour-mongering.
An unidentified woman and a hawker from Uttar Pradesh were also lynched the same day at Bishalgarh in Sipahijala district and Murabari in West Tripura district respectively.
Following the incidents, the state government on Thursday imposed a ban on mobile internet and SMS services in the state for 48 hours, citing a threat to public safety.
To keep the rumours over child-lifting and mob violence at bay, the Tripura Police launched community engagement initiatives across the state, a top official said on Sunday. "All district police officials have been asked to initiate confidence-building measures in their area to sensitise people against rumour-mongering," Inspector General of Police (Law and Order) KV Sreejesh told PTI.
Gujarat
A 40-year-old woman was beaten to death by a mob on 26 June in Ahmedabad on the suspicion of being a child-lifter.
The incident took place at the Juna Vadaj Circle when a mob of around 30 persons attacked four women travelling in an auto rickshaw, said inspector JA Rathva of Vadaj police station.
"We have registered a case of rioting and murder against around 30 unidentified persons. Shanti Marwadi (40) suffered critical injuries after she was beaten up by the mob, and died shortly after being admitted to a hospital," he said.
Madhya Pradesh
A WhatsApp text circulating in some districts of Madhya Pradesh helped to inflame a mob of 50-60 villagers into savagely beating up two innocent men on 17 June on suspicion that they were going to murder people and sell their body parts.
The essence of the message, written in Hindi, was that 500 people disguised as beggars were roaming the area so that they could kill people to harvest their organs. The message also urged recipients to forward it to friends and family. Police say the message was fake.
Police officers who joined several local WhatsApp groups, found three men circulating the message and they were arrested, said Jayadevan A, the police chief for Balaghat district, where the incident occurred.
In yet another case of mob fury triggered by rumours, a man was thrashed on the suspicion of being a child-lifter in Singrauli district, police said on 27 June. Singrauli Superintendent of Police Vinit Jain said a mob assaulted a man identified as Rambharose (38) 26 June, believing that he was part of a gang of child-lifters.
Rumours about a gang of child-lifters being in the area were swirling on social media, he said. The SP added that no such gang was reported in the district, but rumours made people suspicious of every stranger who came to the village.
Assam
Social media rumours falsely accusing two young Assamese men of being child lifters led to their lynching.
Nilotpal Das (29), a sound engineer, and Abhijeet Nath (30), a businessman, were on 8 June pulled out of their vehicle at Panjuri in Karbi Anglong district and beaten to death by a mob, who suspected them to be child-lifters, following dissemination of fake news on social media.
The prime accused in the lynching was arrested from Karbi Anglong district in the early hours of 13 June, a senior police officer said. With that, the total number of people arrested in connection with the incident and spreading hate messages and rumours after it rose to 64, the officer said.
With inputs from PTI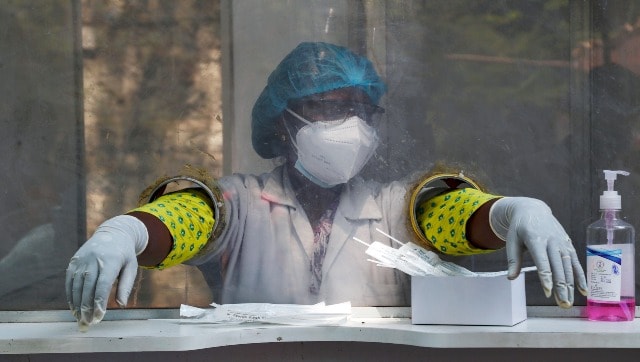 India
In recent months, local newspapers have amplified COVID-19 coverage on their front pages, taking an unusually critical stance on the government's records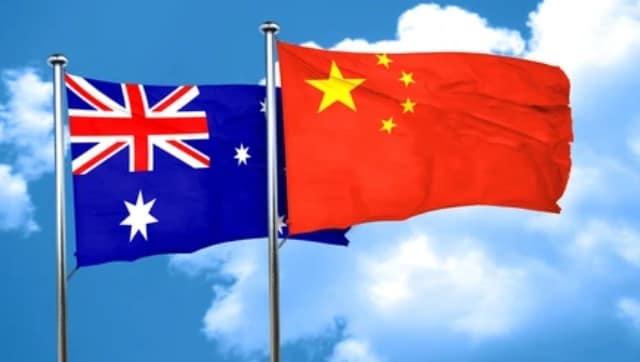 World
The document quoted by the media report shows Chinese officials describing SARS coronaviruses as heralding a 'new era of genetic weapons'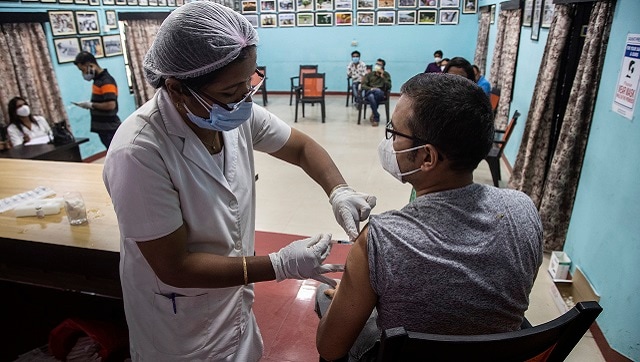 India
International media outlets are questioning why the Indian government did not do enough to secure COVID-19 vaccines for its citizens