4 arrested in Jadavpur Univ professor assault case, granted bail
Two of the arrested, Amrit Sardar and Arup Mukherjee are allegedly Trinamool Congress workers.
Four people have been arrested for assaulting Jadavpur University Professor Ambikesh Mahapatra, who was earlier arrested for forwarding a satirical anti-Mamata cartoon with others through the university e-mail system.
"Four people have been arrested today (Saturday) following a complaint filed by professor Ambikesh Mahapatra that he was assaulted and intimidated by a group of people," Deputy Commissioner of police (south sub-urban division) Sujay Chanda said.
The four arrested persons were identified as Amit Sardar, Arup Mukherjee, Sk Mustafa and Nishikanta Ghorai. Two of them were allegedly Trinamool Congress workers.
All the four, however, were given bail on personal security bonds of Rs 500 each by the Alipore court where they were produced.
Mahapatra had lodged an FIR against the four on Friday, two of which are Trinamool Congress Workers and will be produced in the Alipore Court in Kolkata.
Ambikesh Mahapatra, a professor of physical chemistry, in his 50s, had claimed that  he had sent the mail for "pure fun" to his friends.  Mahapatra alleged he was mercilessly beaten up by 'Trinamool Congress' members and forced to give a signed statement Thursday night that he had posted the cartoon online "motivatedly" as he was "an active Communist Party of India-Marxist worker".
"He has been booked under several sections of the Indian Penal Code and the Information technology Act," an officer of East Jadavpore police station had said.
Another person, Subrata Sengupta, the secretary of Mahapatra's housing society, was =arrested as the professor allegedly used the society's registered email id to send the cartoon strips.
Mahapatra was booked under charges of outraging the modesty of a woman - punishable with one year imprisonment, defamation which carries a maximum term of two years and hacking, punishable with three years prison term and fine up to Rs.2 lakh.
The collage of cartoons mailed by by Mahapatra allegedly includes the photographs of Banerjee and Railway Minister Mukul Roy and uses some dialogues of Satyajit Ray's detective masterpiece "Sonar Kella", showing the duo discussing how to get rid of party leader Dinesh Trivedi, who was forced by the chief minister to give up the railways portfolio. 'Mukul' is incidentally the name of the child protagonist in the movie.
The chief minister defended the arrest, and targeted the CPI-M.
"They did not do any work when they were in power for 34 years. Now they only try to block my developmental plans. They commit crimes and once people are arrested they
run it on their channels through the day," Banerjee said.
Labour Minister Purnendu Bose said: "It is an attempt to insult Banerjee and police have done what they are expected to do in such a case."
But leaders of all other political parties, including a Trinamool Congress MP, condemned the arrest.
Trinamool Congress rebel Lok Sabha member Kabir Suman said: "Even I have received the cartoon and I cannot fathom how it can be a cyber crime. It has been made in good humour. If he can be arrested today then who knows we may be arrested tomorrow."
While Bharatiya Janata Party (BJP) state secretary Rahul Sinha called the action a blatant misuse of power, Congress leader O.P. Mishra said the move was an attack on the democracy and freedom of speech and expression.
Leader of the opposition Surjya Kanta Mishra said: "Under this regime, one cannot laugh, one cannot cry, one cannot onpass jokes. This government is making itself a laughing stock".
Educationist Sunando Sanyal, once considered close to Banerjee, said: "This is not the change one had desired. It is unfortunate.".
Actor Kaushik Sen said: "I could not suppress my smile when I heard about the issue. But at the same time this is not a laughable matter. If somebody draws a cartoon he has to be arrested? This is ridiculous and alarming. I feel concerned. May be, later our plays will be stopped and our houses attacked."
Students of Jadavpore university took printouts of the cartoon and displayed them in the campus, and put up posters opposing the arrest. The Jadavpore University Teachers' Association described the arrest as an 'assault' on education, and resolved to fight by involving all those associated with teaching. "We want immediate withdrawal of the case and arrest of the culprits who beat him up. Responsible ministers should practice restraint. Otherwise teachers will start agitation."
Agencies
Subscribe to Moneycontrol Pro at ₹499 for the first year. Use code PRO499. Limited period offer. *T&C apply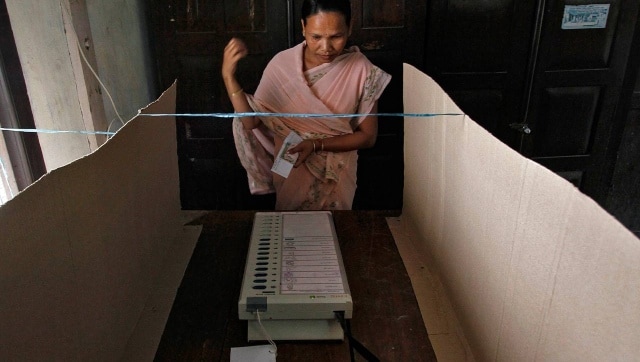 Politics
The constituency, reserved for Scheduled Tribes candidates, has 2,41,650 electors and 268 polling stations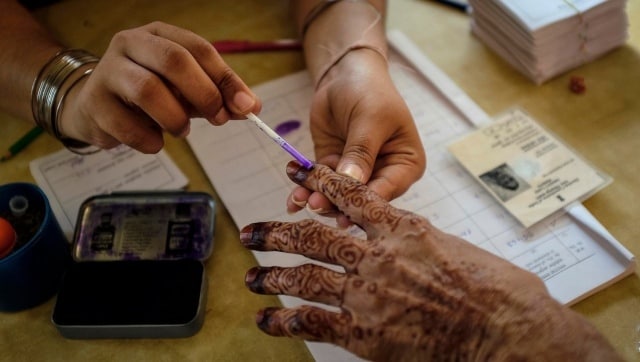 Politics
In the 2016 West Bengal Assembly election, Sukra Munda of the Trinamool Congress won the seat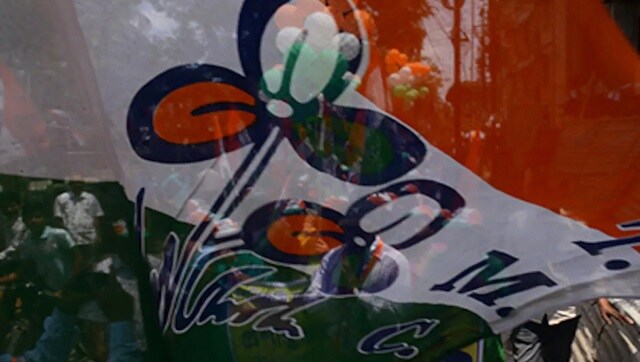 Politics
In the 2016 West Bengal Assembly election, Khageswar Roy of the Trinamool Congress won the Rajganj seat with 98,785 votes