39 Indians killed in Mosul: Iraq officials say bodies of 38 workers have been recovered in Badush
Iraqi authorities have found the bodies of 38 Indian construction workers abducted when Islamic State militants overran the northern city of Mosul more than three years ago, officials said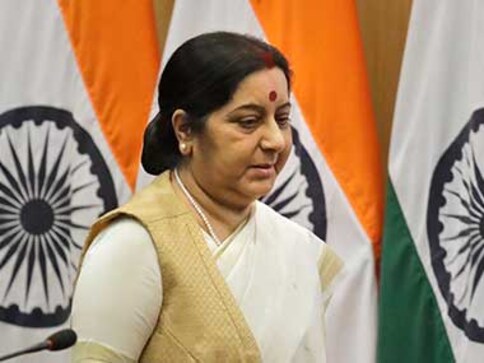 Baghdad: Iraqi authorities have found the bodies of 38 Indian construction workers abducted when Islamic State militants overran the northern city of Mosul more than three years ago, officials said Tuesday.
The bodies were buried near the village of Badush, northwest of Mosul, in an area that Iraqi forces recaptured last July.
The killing was a "heinous crime carried out by Daesh terrorist gangs," Iraqi official Najiha Abdul-Amir al-Shimari told reporters. Daesh is the Arabic acronym for the Islamic State group.
The bodies are "citizens of the friendly Indian state. Their dignity was supposed to be protected, but the forces of evil wanted to defame the principles of Islam," said Najiha, the head of Iraq's Martyrs Establishment, a government body dealing with people killed in the fight against the Islamic State group.
The abducted workers, mostly from northern India, had been employed by a construction company near Mosul when militants captured wide swaths of the area. Relatives said they received phone calls from some of the workers five days after Mosul was captured, asking for help.
Around 10,000 Indians worked and lived in Iraq at that time.
Search operations led to a mound near Badush where local residents said bodies had been buried by the IS, External Affairs Minister Sushma Swaraj said in Parliament.
Iraqi authorities used radar to establish that the mound was a mass grave, she said, and then exhumed the bodies. Indian authorities then sent DNA samples from relatives of the missing workers.
Swaraj said 39 bodies had been found in the grave, but the DNA on one had yet to be fully confirmed.
India
Amid a welter of conflicting information on excavation at the site of the Sultanate-era Qutub Minar in the Capital, it has emerged that that National Monuments Authority has conducted a survey of the Quwwatul Islam mosque complex
First Cricket News
Shoriful Islam retired hurt after being struck on the right hand while batting on the fourth day of the ongoing first Test in Chittagong on Wednesday.
World
Turkish president Recep Tayyip Erdogan is using the country's ability to veto new NATO membership bids of Sweden and Finland to his advantage. He's trying to pressure other nations to act against groups his government views as terrorists