3 cops protect one VIP but just 1 for every 663 aam aadmi: Abysmal ratio aided violent riots over past 5 years
While three police personnel guard one VIP on average, only one policeman is available for 663 common citizens
Although Prime Minister Narendra Modi and the Bharatiya Janata Party have repeatedly vowed to end VIP culture in India, media reports suggest that we are still far from that reality and the average citizen continues to be as vulnerable as before.
A report in The Times of India showed that a total of 20,828 VIPs across the country currently enjoy official police protection by 56,944 personnel. This indicates that three police personnel on average guard each of those VIPs, which leaves us with one policeman for 663 common citizens.
This highly skewed ratio has often been linked to several instances across India where the police failed to intervene in time, leading to damage to public property and, on many occasions, resulting in a heavy civilian casualties.
Here are some of the major instances in the last five years when police failed to step in and prevent widespread violence:
Panchkula violence, Haryana (2017)
Thirty-eight people died and over 250 were injured in Panchkula and other areas in Haryana after followers of self-styled godman Gurmeet Ram Rahim Singh was convicted by a court in August. The former Dera Sacha Sauda chief, who used to operate out of Sirsa in Haryana, was convicted in two rape cases and sentenced by a special CBI court to 20 years' imprisonment.
Several vehicles, which belonged to the media and police, were damaged or torched by the mob, which also vandalised other public property.
Gorkhaland agitation, West Bengal (2017)
Instances of violence continue to punctuate an indefinite strike called by the Gorkha Janmukti Morcha for the creation of a separate Gorkhaland state. The strike, which has continued unabated since June 2017, has seen deaths of activists, torching of public offices, and regular clashes with police.
Mandsaur violence, Madhya Pradesh (2017)
Six farmers were shot down by the police in Mandsaur in June, when protests to demand loan waivers turned violent, leading to burning down of 25 trucks and two police vans. One month after the police admitted that it was indeed the police which fired the shots, permission for subsequent rallies was denied to farmers.
Patidar agitation, Gujarat (2016)
At least two dozen people were injured and multiple vehicles were torched when protests by members of the Patidar community in Gujarat turned violent, as outnumbered policeman fought running street battles with stone-throwing demonstrators.
Cauvery riots, Karnataka (2016)
One person was killed and at least 30 buses were set ablaze when rioting erupted in Bengaluru in September 2016 after the Supreme Court ordered Karnataka to release 12,000 cubic feet of water per second per day from the Cauvery river to Tamil Nadu.
Jat agitation, Haryana (2016)
Violence during the Jat agitation, which claimed lives of 16 people and is estimated to have caused property losses of Rs 1,100 crore, was caused by separate mobs which went on rampages in Rohtak and Jajjhar districts in February 2016. Allegations of widespread gang rape were also levelled at the agitators in Murthal and Sonepat.
Muzaffarnagar riots, Uttar Pradesh (2013)
At least 60 people were killed and over 50,000 displaced in violence in Muzaffarnagar and Shamli districts of Uttar Pradesh in 2013. Many opine that these riots, which have been described as the worst instances of communal violence in Uttar Pradesh, led to such horror largely because of police apathy.

Bodoland agitation, Assam (2012)
Violence in Assam broke out with riots between indigenous Bodos and Bengali speaking Muslims in July 2012, where at least 77 people lost their lives and over 4,00,000 people from 400 villages were displaced. Chief Minister Tarun Gogoi later blamed the Central government for delay in sending troops to the violence-hit regions.
The demand for a separate Boroland state has come up in subsequent years, but the violence has been curtailed.
Azad Maidan violence, Maharashtra (2012)
Two people died, 54 were injured and property worth Rs 2.74 crore was damaged when a formal protest at Azad Maidan turned violent in August 2012. Although over 80 were charged for rioting, the case is yet to conclude. Azad Maidan in Mumbai is an area used regularly for protests, and is usually protected by police.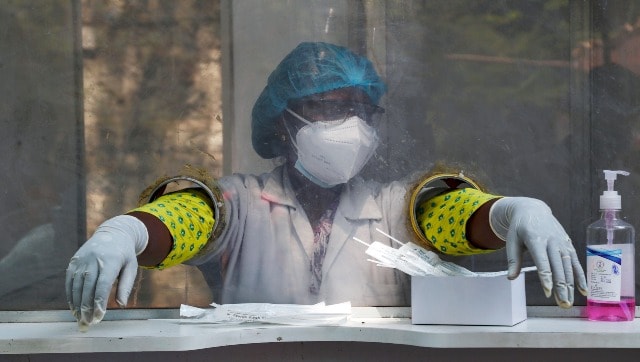 India
In recent months, local newspapers have amplified COVID-19 coverage on their front pages, taking an unusually critical stance on the government's records
Politics
In the recently-held West Bengal assembly polls, Byapari's remarkable story took another twist.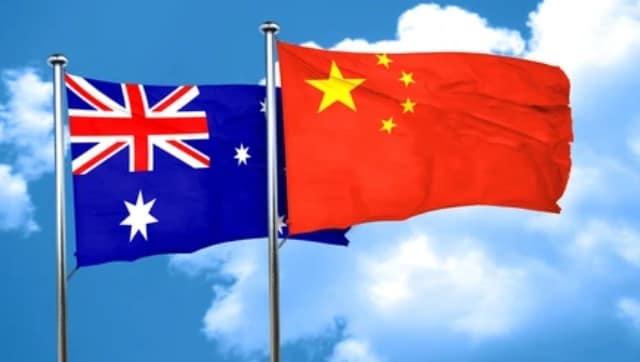 World
The document quoted by the media report shows Chinese officials describing SARS coronaviruses as heralding a 'new era of genetic weapons'