2008 Malegaon blast case: Supreme Court to hear Lt Col Shrikant Purohit's plea challenging his trial sanction today
The Supreme Court will hear a petition by Lieutenant Colonel Prasad Shrikant Purohit challenging prosecution sanction for his trial under the Unlawful Activities Prevention Act (UAPA) on Friday, according to reports. Purohit, a former Indian Army officer, is an accused in the 2008 Malegaon bomb blast case
The Supreme Court on Friday will hear a petition by Lieutenant Colonel Prasad Shrikant Purohit challenging the prosecution sanction for his trial under the Unlawful Activities Prevention Act (UAPA), according to media reports. Purohit, a former Indian Army officer, is accused of involvement in the 2008 Malegaon bomb blast case.
#BREAKING – Supreme Court to hear LT Col Purohit's plea challenging the sanction of prosecution under provisions of the UAPA pic.twitter.com/m3BgM4u0rd

— News18 (@CNNnews18) April 20, 2018
The Supreme Court in January had sought the Maharashtra government's response on Purohit's plea.
In the plea, Purohit challenged the proceedings against him under the UAPA by the National Investigation Agency (NIA) court in the absence of valid sanction from the competent authority.
Seeking a response from the Maharashtra government, the bench of Justice RK Agrawal and Justice Abhay Manohar Sapre had declined to interfere with the trial court's proceedings in the matter.
Earlier, the Bombay High Court had dismissed Purohit's plea.
The trial court in its 27 December, 2017, order, while discharging Purohit of the offences under the MCOC Act and the offences punishable under certain provisions of the UAPA, had decided to proceed against him under other provisions of the UAPA.
Purohit has contended that proceedings against him are in the absence of valid sanction from the competent authorities, and are thus a miscarriage of justice and bad in law.
Seven people were killed in a bomb blast on 29 September, 2008, at Malegaon, a communally sensitive textile town in Nashik district of north Maharashtra.
Although the case initially made headlines as the first case of saffron terrorism, it remained in public discourse also because of military's role in the matter after Purohit's arrest.
With inputs from IANS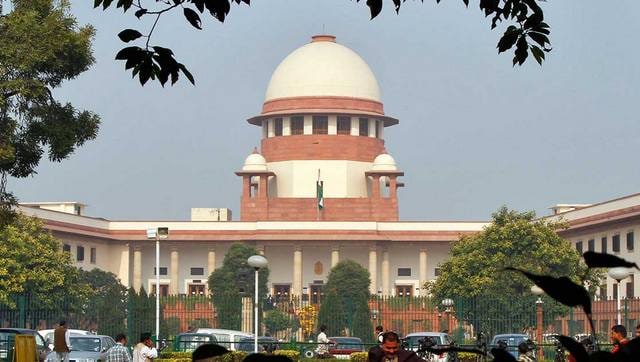 India
The bench passed the order in response to a petition filed by the two lawyers Mukesh Kumar and Ansarul Haq Ansar, and journalist Shyam Meera Singh to quash the FIR filed against them.
India
"The way we expected executive will discuss and come with a solution hasn't been done. This is unfortunate," the bench said.
India
The former editor-in-chief of Tehelka magazine stands accused of sexually assaulting his then woman colleague in the lift of a five-star hotel in Goa in November 2013