Rajasthan: Series of incidents over past few months shows dangerous closing of minds
A series of incidents over the past few months has shown a dangerous closing of the Rajasthani mind, known both for its trading acumen and chivalry, to reveal a place that springs surprises that are both comical and scary.
Some months ago, the Rajasthan government changed the tagline of its tourism department from welcome to our land to 'Jaane kya dikh jaaye.'
When the tagline was changed, critics joked that Rajasthan was metamorphosing from a land that once welcomed guests — Padharo Mhare Des — to a cornucopia of spooks and surprises waiting at every corner.
Turns out, the joke was bang on target.
A series of incidents over the past few months has shown a dangerous closing of the Rajasthani mind, known both for its trading acumen and chivalry, to reveal a place that springs surprises that are both comical and scary.
First, there was the despicable incident involving film director Sanjay Bhansali, who was bullied and manhandled for reportedly planning a dream sequence on an allegory penned 800 years ago by poet Malik Mohammad Jayasi.
Then, carrying forward its fascination with fantasy masquerading as fact, an influential legislator of the ruling BJP government coaxed the University of Rajasthan into considering a proposal to rewrite and declare Maharana Pratap winner of the Battle of Haldighati, which he had actually lost.
And now they want reputed public intellectual and feminist Nivedita Menon tried for reportedly making seditious remarks on Kashmir and soldiers, and a teacher in the Jodhpur varsity sacked for allowing Menon to make the alleged remarks that nobody except one person seems to have heard.
Could it get more farcical than this? Violent protests over filming an allegory, assault on a famous director for a reported dream sequence? Attempts to distort history by declaring Pratap victor of a war he didn't win? Taking words out of context and hounding teachers and academics over remarks they didn't make?
Both these incidents, if not linked to violence and academia, would have been comical, a farcical manifestation of the new tagline — Jaane kya dikh jaaye.
In Bhansali's case, his assailants saw fact where none exists. First, they confused Jayasi's fictitious parable of Alauddin Khilji's obsession with Rani Padmini (Padmavati) of Chittorgarh. Then, they resorted to violence to protest a dream sequence in a film that the director denied being part of the script. (Even if it is, what is so shocking about an obsessed lover dreaming of his muse, a la Shahrukh Khan in Darr?) In Pratap's case, it was an egregious distortion of history, reducing the former Mewar ruler's heroic struggle, resistance and refusal to surrender to Akbar when Rajputs all around were falling into the Mughal basket like ripe mangoes to a victory that was never achieved.
Menon's case is even more farcical. She is being hounded for a statement that appears to be mere imagination — like Padmavati and Pratap's victory in Haldighati — of her detractors. The Jodhpur cops have registered a complaint that alleges Menon said "India is illegally occupying Kashmir." And that soldiers join the army for livelihood.
Menon has said this is untrue and the words attributed to her were wrongly reported in two local newspapers. "I did not at this event, ever make the statement "India is illegally occupying Kashmir," as one of the headlines claims.
When Rajshree Ranawat (the organiser who is now facing enquiry and termination) was introducing me, she began by saying that this is the scholar who became well known for her statement during the JNU nationalism lectures, and then she quoted verbatim what she had said in JNU a year ago, including the phrase above. She said this scholar was hounded by the media on the basis of a decontextualised clip from the JNU lecture, which included this statement.
Now this is eerily similar to the incident involving JNU student leader Kanhaiyya Kumar last year, when he was arrested for sedition on the basis of remarks he had not made. But, in that case, the ABVP students who had lodged the complaint had at least taken the trouble of proffering a doctored video. But, in Menon's case, even doctored videos and morphed pictures are missing. The trail seems to be taking place purely on the basis of rumours and hearsay, like the frenzied rush to temples for feeding milk to Lord Ganesha's statue, an incident that remains the marker of Indian gullibility.
The problem, in this case, is not what Menon said or implied. (Though it is her Constitutional right to do so). The genesis of the farce is in the complete puppetisation of varsity administrations across the country. Across India, academicians who genuflect to the rightwing and its alma mater, the RSS, are being offered important positions in centres of academic excellence. Case in point being former VC of Rajasthan university JP Singhal who quit when his appointment was challenged in the Rajasthan high court. Since most of them are coming up through sycophancy and political manipulation, they lack the spine and academic heft to take on the ABVP bullies. Thus, universities have turned into centres for flexing the rightwing muscles.
Otherwise, where on earth would a professor be threatened with termination for inviting an academic who made a remark that nobody seems to have heard! And even if it was, freedom of speech, critical thinking and enquiry are the founding principles of academic debate, concepts that nurture the intellect, raise the horizon of the human mind.
But, when the closing of human minds begins, nothing comes as a surprise. Rajasthan's transformation from the land of Padharo Mhare Des — to get beaten up and booked these days — to a land of farce seems to have begun.
The tagline, as it turns out, was not hilarious but prophetic.
India
The opposition BJP staged a walkout from the Rajasthan Assembly in protest over an amendment bill for compulsory registration of weddings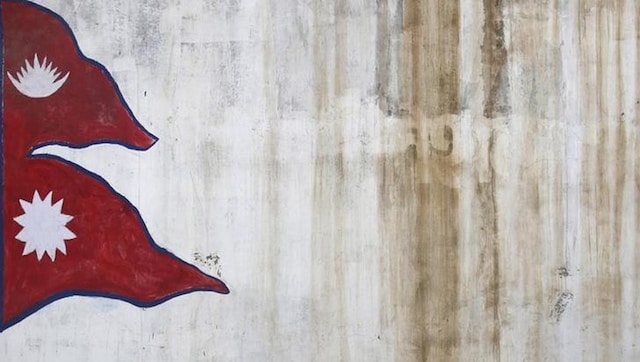 World
Budget Holiday means the Government of Nepal is unable to spend from the State treasury. This is probably the first time in Nepal that government expenditures are likely to be suspended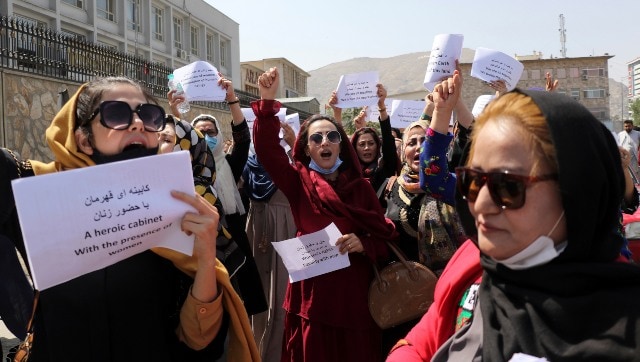 World
Recent controversial comments by Taliban leaders, like that of Hashimi, have exposed the Taliban's true nature as it ignores women, who make up half of the population of the war-torn country