'Click photo of bus drivers speaking on phone, win prizes': UP govt's initiative tells passengers to catch errant drivers
Roadways bus drivers talking on phones, while driving, in Uttar Pradesh need to watch out. According to the new rules set by the Uttar Pradesh government, passengers can click photos of errant drivers or those flouting rules and can win prizes.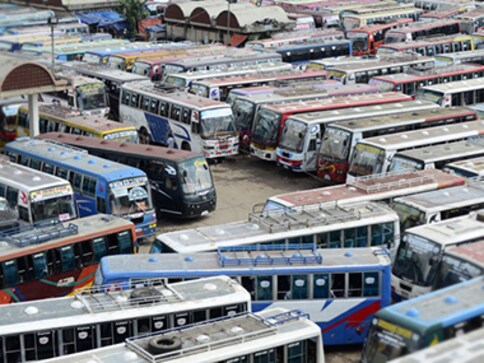 Lucknow: Roadways bus drivers talking on phones, while driving, in Uttar Pradesh need to watch out. According to the new rules set by the Uttar Pradesh government, passengers can click photos of errant drivers or those flouting rules and can win prizes.
Errant drivers will have to cough up fines as part of the state government initiative to deter bus drivers from talking over phones while driving.
"Though there are rules and regulations to prevent use of mobile phones while driving, complaints from passengers keep pouring in. We are now taking help of passengers and have asked them to click photographs of drivers flouting rules and send it to us through Whatsapp," Uttar Pradesh transport minister Swatantra Dev Singh told PTI in Lucknow.
Giving details of the initiative, he said, "After the photographs are received, the concerned driver will be fined and the passengers will get cash reward." Singh said the initiative is getting an encouraging response though the department was yet to compile the number of cases. "It is a new idea. We can give the data at a later stage," he said, when asked as to how many drivers were fined or passengers rewarded.
He said the idea was helping in two ways.
"First the passengers are feeling empowered to report the misuse of mobile phone while driving, and secondly it is helping in instilling a sense of responsibility among drivers, who know that if they use mobile phone, they will be clicked," the minister said in an interview.
Though an offender can be booked under the Motor Vehicles Act, and punished with a jail term extending up to six months and a fine of Rs 1,000, the rule is hardly followed. The Uttar Pradesh State Road Transport Corporation (UPSRTC) provides transport services in Uttar Pradesh and other adjoining states in North India.
With a fleet of over 11,851 buses, it operates over 3 million kilometres catering to the travel needs of over 1.4 million people, earning over Rs 70 million everyday. The minister said the effort will help in bringing down the number of mishaps caused due to non-attentive drivers, who talk over phone while driving.
Singh lamented that a large number of accidents were occurring due to traffic rule violations. The minister said he has directed the UPSRTC and other departments to formulate plans to ensure safe travel. "It is a matter of concern that everyday we see that due to violation of traffic norms, accidents are taking place," he said.
"The accidents which are happening, are taking place due to lack of awareness about traffic rules. UPSRTC and other departments working in the field of road transport should formulate plans to ensure passengers enjoy safe journey," he said.
He hailed the suggestion made by the chief minister on Tuesday that road safety norms should be made a part of the syllabus. This will help ordinary citizens become more aware of traffic rules, Singh said.
His concerns came against the backdrop of several major accidents taking place in Uttar Pradesh in recent days.
On 5 June, 25 passengers were charred to death and many others were injured when a bus collided head-on with a truck and burst into flames on National Highway 24 in Bareilly. In another accident on June 11, ten people, including five women, of a family drowned after their car fell into a canal at Makera area in Mathura.
Scores of other accidents have also taken place. "The motto of the transport department is to provide adequate, efficient, well co-ordinated, comfortable and economical services to our passengers, while earning enough for self-sustenance and growth," Singh explained.
He said that because of several initiatives taken by the present government, the depots which were in losses have started making profits. He also said in a major step to facilitate movement of people between Uttar Pradesh and Rajasthan, the transport authorities of both the states have signed an MoU under which government buses will be run on 199 routes between the two states.
While UPSRTC buses will cover 56,774 kms every day in Rajasthan, the Rajasthan Path Parivahan Nigam will run its buses on 56,558 kms daily in Uttar Pradesh, the minister said.
The agreement will allow both the states to directly connect cities likes Jaipur, Ajmer, Haridwar, Meerut, Bikaner, Ganganagar, Jodhpur, Udaipur, Jodhpur, Varanasi, Gorakhpur, Sambhal, Allahabad, Sawai Madhopur, Alwar, Kannauj and others with bus service.
Entertainment
As the video further goes on to share glimpses of the actor's recovery journey after sustaining broken bones and severe injuries, it also shows Renner admitting that he would do it again if it is needed to save his nephew.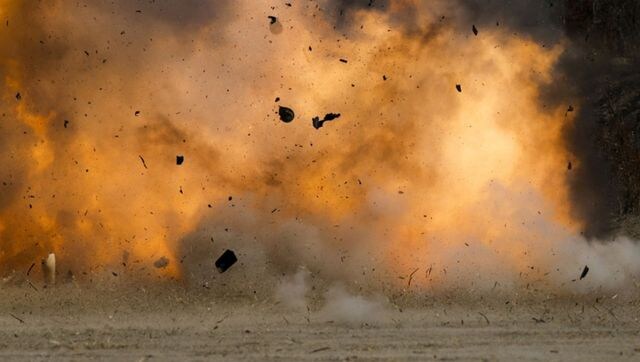 India
Security forces have been put on high alert in the border belts and along the Jammu-Pathankot highway following the blast that took place on Wednesday night
World
Traffic on the line where the crash happened on February 28, the country's worst rail disaster, will not resume until 1 April