India's 4-1 hammering of the Australians in the recently-concluded five-match ODI series was their third consecutive bilateral series win over the five-time world champions at home in the format. Incredible, isn't it?
It confirms the fact that if winning is a habit, so is losing. The difference between the two sides was palpable and India's winning margin of 4-1 reinforces it.
India played quality cricket and presented the depth of their side throughout the series. It was other way round all these years whenever the two sides faced each other. Australia's overdependence on the top-three in-form trio of Aaron Finch, David Warner and Steve Smith and their ace pacers in Pat Cummins and Nathan Coulter Nile during the series allowed India to form the strategies and make the moves easily. On the contrary, India had answers for each question presented to them by Australia and that is why they are No 1 in ICC ODI rankings now.
The world witnessed the rise of Hardik Pandya and the fall of James Faulkner during the series. The former substantiated the fact that he knows how to build an innings if needed, and how to break settled partnerships, while the later does not know where he is going at the moment in his career. Steve Smith can take a leaf out of Virat Kohli's captaincy book that this game is all about giving confidence to players, otherwise Australia should start looking beyond Faulkner if they are planning to form their team for ICC Cricket World Cup 2019.
If the Indian spinners were brilliant in the series, then the pacers were not far from them either, and it's unimaginable to forget contributions of Indian openers. The 'Men in Blue' will face plenty of selection problems before their next series against New Zealand, while Australia need to sort out their middle-order quandaries before their next assignment in ODI cricket begins.
Let's look at all the records created and broken in the ODI series played between India and Australia:
MS Dhoni became the second wicket-keeper batsman to score 100 or more fifties in international cricket in the first ODI played at Chennai after Kumar Sangakkara: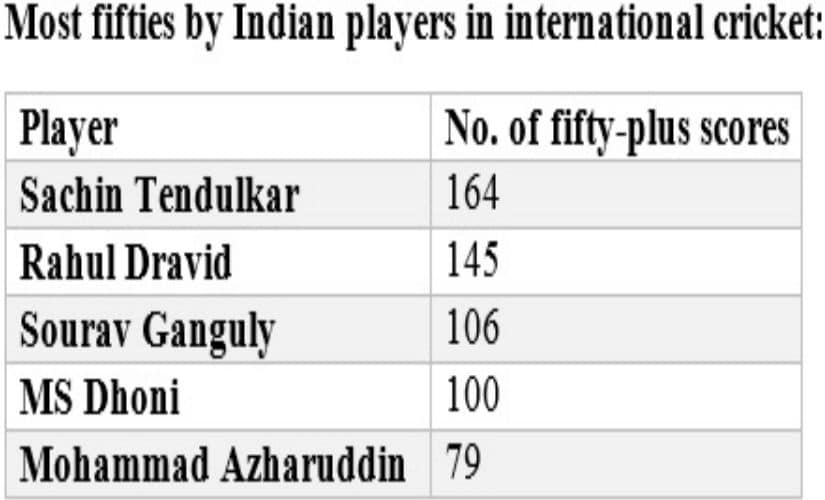 Dhoni is only the second Indian player to score 4,000-plus runs at home in ODIs after Sachin Tendulkar.
India's 80 wins over Australia in international cricket are now the third most for them against an opposition eclipsing their 76 wins over West Indies in international cricket.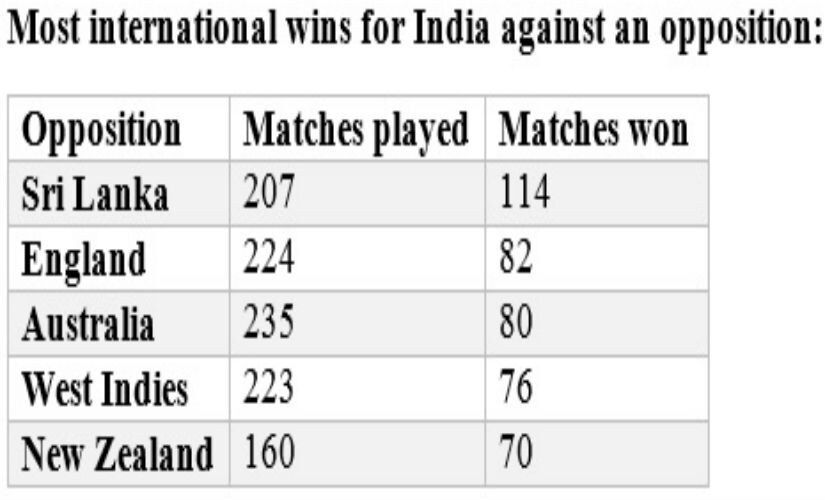 No other Indian captain has scored more fifty-plus scores than Kohli in a calendar year in ODI cricket.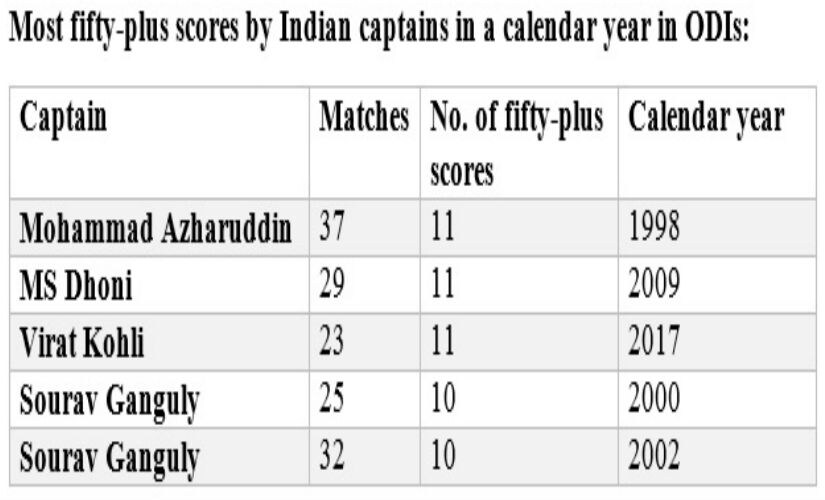 Kuldeep Yadav became the first spinner to take a hat-trick against Australia in ODIs in the second ODI played at Kolkata.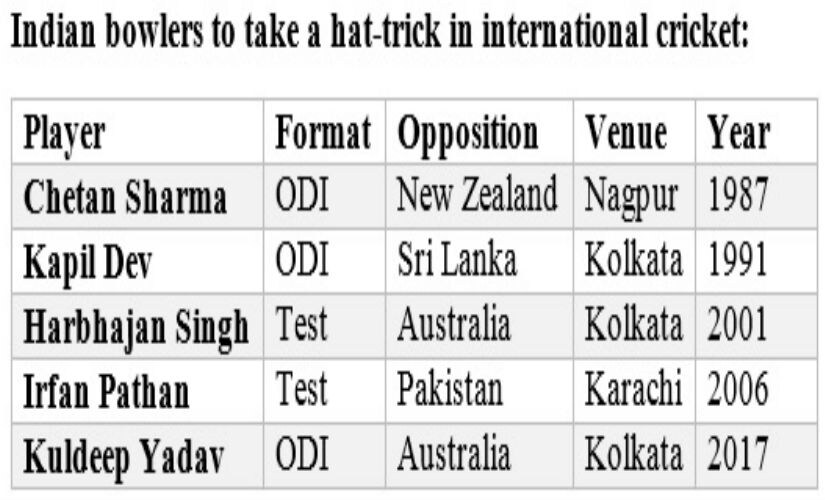 Kuldeep is the only player to take a hat-trick in ODIs as well as Under-19 ODIs.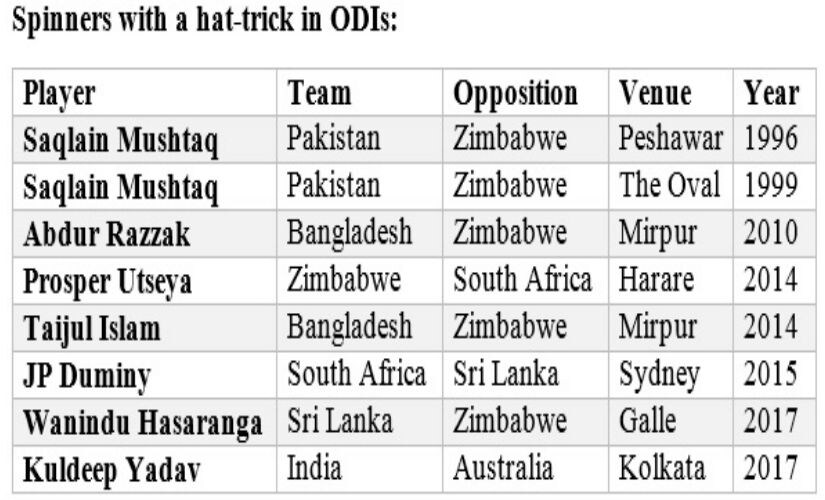 Australia created a new record for them of having most consecutive ODIs without a win in the series against India. They won the fourth ODI played at Bengaluru and it was their first win in ODI cricket since January, 2017.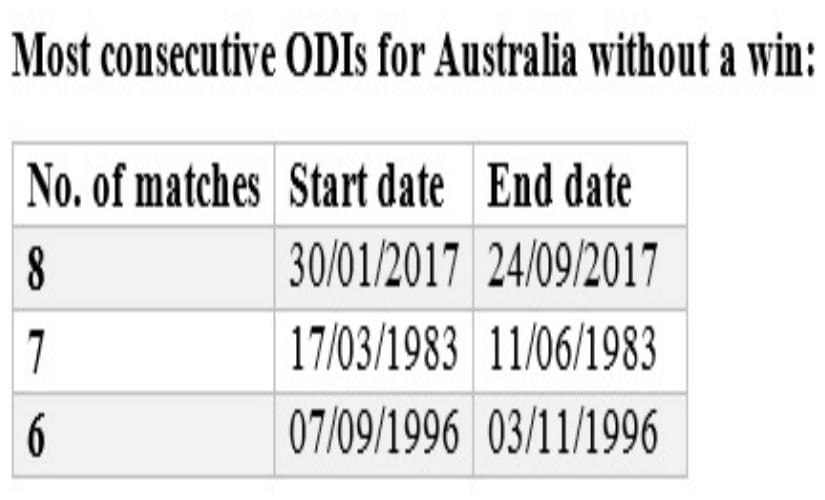 India ended their streak of winning nine consecutive ODIs by losing the fourth ODI in Bengaluru.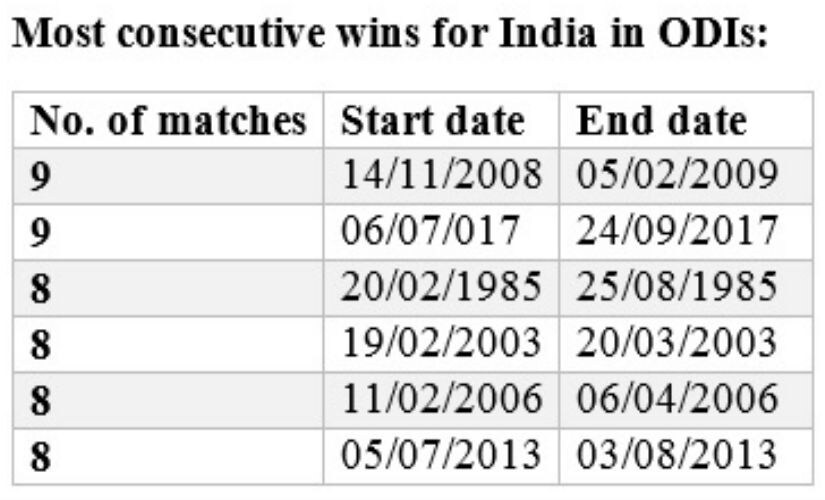 David Warner became the first Australian player to score a century in his 100th ODI match during fourth India-Australia ODI.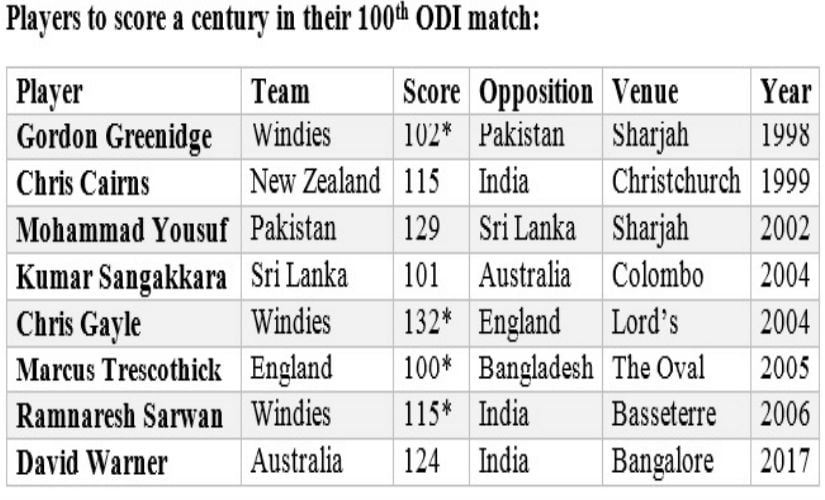 Kohli is also the proud owner of the following record: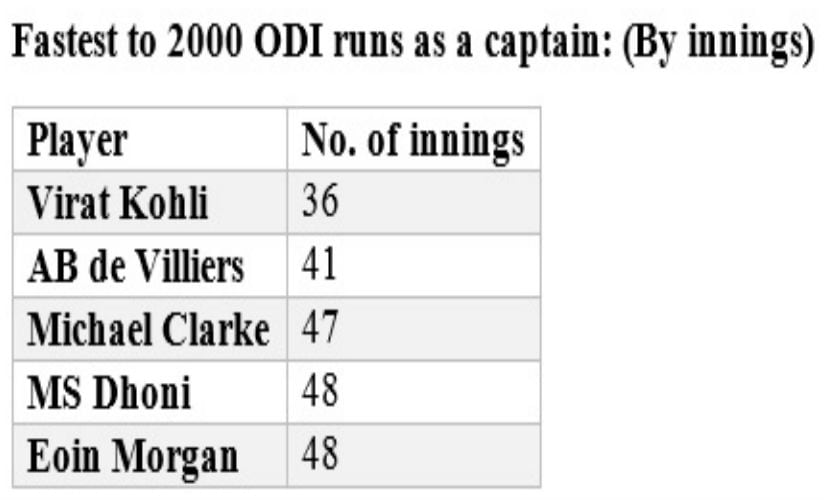 Warner and Aaron Finch's stand of 231 runs against India in the fourth ODI was the highest for Australia against India for any wicket in India in ODIs.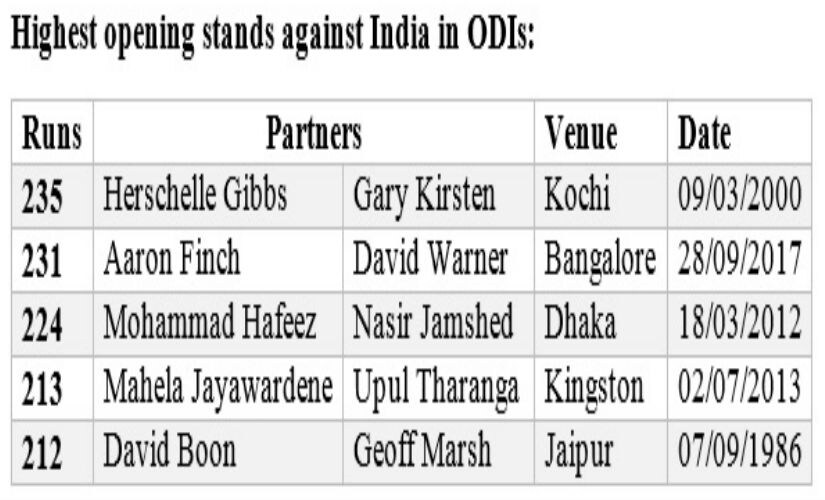 Rohit Sharma holds the record of hitting second-most sixes against an opposition in ODIs.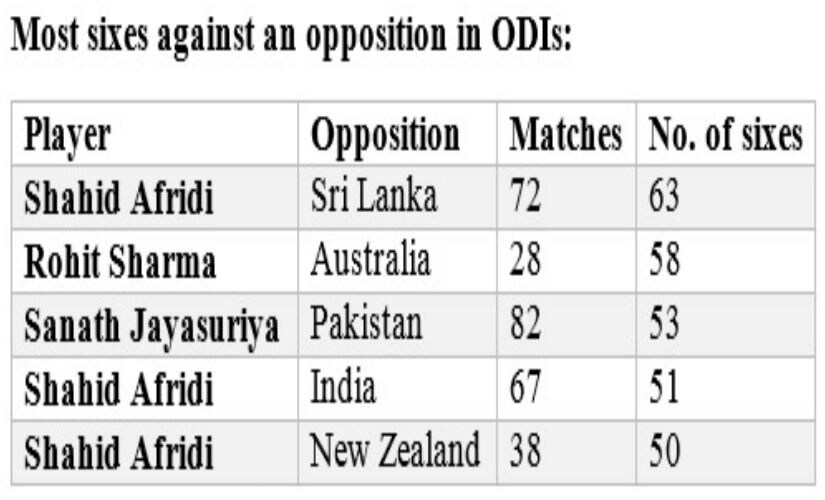 Only Tendulkar has hit more centuries against Australia in ODIs than Rohit.
Rohit and Ajinkya Rahane's century opening stand in the fifth ODI played at Nagpur was India's eight such stand in 2017 and it's a record.
Rohit is the fastest player to score 2,000 ODI runs in India, eclipsing Sourav Ganguly who took 45 innings to achieve the feat.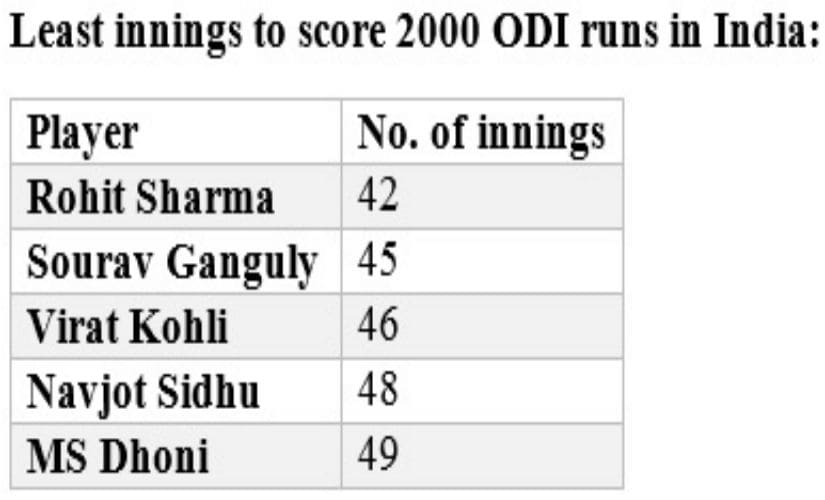 More stats:
- India won 12 consecutive international matches under Kohli's captaincy from 26 July, 2017 to 24 September, 2017, which is the most for India under any captain in international cricket. India won nine consecutive matches under the captaincy of Dhoni in international cricket back in 2013.
- Rohit is the only Indian player to hit more than 50 sixes against an opposition in ODIs. He has hit 58 sixes against Australia so far in ODIs which is also the most by a player against Australia in ODIs.
- Kohli won his 50th international match on 17 September, 2017 in the Chennai ODI against Australia, and became the second fastest captain to the milestone in the process. He took 70 matches to achieve the feat, while Ricky Ponting who is ahead of him in the list, took 63 matches to achieve it.
- During the fifth ODI, Rahane became the third Indian player to score four consecutive fifty-plus scores against Australia in ODIs after Tendulkar and Kohli.
- Rohit achieved the feat of becoming the second-fastest player to score 4,000 runs as an opener in ODIs at Nagpur in his 83rd innings. Only Hashim Amla (79 innings) has achieved this feat in fewer innings than him.
- During the fifth ODI at Nagpur, Rohit (162 innings) also became the third-fastest Indian player to score 6,000 runs in ODIs. The players who are ahead of him on that list are Kohli (136 innings) and Ganguly (147 innings).
- Rohit and Rahane became the third Indian pair to add three consecutive century stands in ODIs during the fifth match after Rohit-Shikhar Dhawan and Dhawan-Rahane.
- This was the first time after 2008 that an Indian player scored 200-plus runs and took five-plus wickets in a same bilateral ODI series. Pandya amassed 222 runs and picked up six wickets in the recently concluded ODI series. Yuvraj Singh achieved the same feat against England back in 2008.
Updated Date: Oct 03, 2017