Explained: How the Taliban have started buying blue ticks on Elon Musk's Twitter
While most social media platforms have banned or restricted the Taliban, Twitter has always been lenient towards it. Now members of the Taliban government in Afghanistan are getting blue ticks, the verification feature which Elon Musk has made available for purchase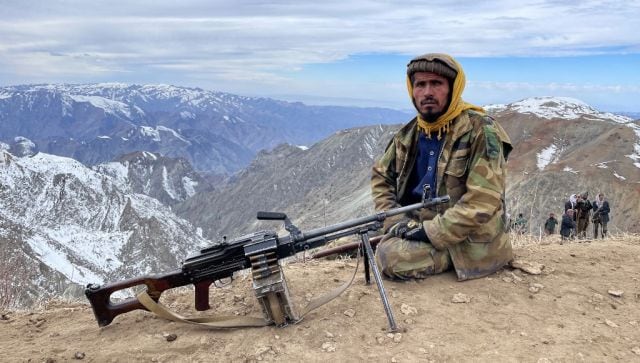 Twitter is becoming a more dangerous place. The Taliban, which has always had a presence on the microblogging site, are now they are gunning for a blue tick, the verification feature.
At least two Taliban officials and four of its supporters in Afghanistan have the blue checkmark, according to the BBC.
How did the Taliban get the blue tick?
Before Elon Musk took over Twitter, the blue tick indicated handles verified by Twitter. It was reserved for "active, notable, and authentic accounts of public interest".
But among the big changes that Musk ushered in was paying for the verification feature. The checkmark can be purchased through the new Twitter Blue service, which was made available in December.
Also read: What Taliban takeover in Afghanistan means for India, other stakeholders
Which Taliban officials have a blue tick?
Hedayatullah Hedayat, the head of the Taliban's department for "access to information", has a verified account. He has 1,87,000 followers and reportedly posts information about the Taliban government in Afghanistan.
Hedayat's blue tick was removed last month but has now returned, according to the BBC.
Another Taliban account with a blue tick belongs to Abdul Haq Hammad, a senior official at the Afghan ministry of information and culture. He has 1,70,000 followers on Twitter and his bio says he is an "Islamic scholar and political analyst".
While Twitter warns you that the profiles might contain "potentially sensitive content", it allows users to view them.
Supporters of the Taliban have also paid for the verified checkmark. Muhammad Jalala, who was previously identified as a Taliban official, has 85,500 followers on Twitter and his posts endorse the government in Afghanistan. Praising Musk, Jalal said that the billionaire was "making Twitter great again", the report says.
How will the Taliban benefit from the blue tick?
Twitter Blue service is available for $8 a month on the web or $11 per month on iOS. All it needs is for the account to be 90 days old and have a confirmed phone number.
Those who have paid for the verification get "priority ranking in search, mentions, and replies" to help fight spam and bots, according to Twitter.
After the Taliban returned to power in August 2021, it took over verified accounts which were operated by the earlier Afghanistan government. This included the handle of the Afghanistan Cricket Board, which now carries a gold tick, the BBC reports.
Also read: From supporting Taliban to border clashes: How did Pakistan's 'strategic depth policy' in Afghanistan backfire?
Are the Taliban new to Twitter?
Members of the Taliban have always been on Twitter and have used the platform to send out messages.
On 15 August 2021, after the hardline Islamic group captured Kabul, a spokesperson of the Islamic Emirate of Afghanistan, the Taliban's self-proclaimed state, took to Twitter to make the announcement. "With the help of God, and the support of the nation, we are now in control of all parts of the country. We would like to congratulate our nation on this big achievement," it said.
The Afghan Taliban spokesperson Zabihullah Mujahid has an active account with more than 7,89,300 followers.
A research paper titled, "Powered by Twitter? The Taliban's Takeover of Afghanistan", studied the activity of 63 accounts claimed by the Taliban leadership, spokespersons, and avowed members from 1 April to 16 September 2021. These accounts had more than two million followers on Twitter in September 2021. As of 8 May 2022, Taliban content reached more than 3.3 million accounts, the paper reveals. More than 1,26,000 Twitter accounts either retweeted Taliban content or posted content subsequently shared by the Taliban's core network.
How are the Taliban on Twitter?
According to The Guardian, the Taliban are not on the US state department's list of foreign terrorist organisations. This is what most social media platforms turn to when deciding which groups should be banned. However, they are on the US treasury's list of "specially designated global terrorists", which subjects them to Office of Foreign Assets Control sanctions.
The Taliban presence on Twitter has received flak from US Republicans. While Donald Trump was banned from the social media platform after the 6 January Capitol riots, members of the Taliban continued to access it.
The former US president said in October 2021, "We live in a world where the Taliban has a huge presence on Twitter, yet your favourite American President has been silenced."
In July last year, Afghans called for a ban on the Taliban on Twitter. The hashtag "Ban Taliban" gained significant traction in Afghanistan, Pakistan, the United Arab Emirates, Germany, Europe and India, as well as the United States of America.
According to Afghan Peace Watch, among the advocates were Afghan journalists and civil activists urging Twitter to deny access to all Taliban members on Twitter, owing to the group's spreading of misinformation and engaging in harmful content, including calls for violence and beheading, as well as support for terrorists.
Do the Taliban use other social media accounts?
After the Taliban came to power, many social media companies revisited their policies on pro-Taliban accounts. However, Twitter decided to allow Taliban-affiliated accounts to continue using its platform despite its policies against the glorification of violence and threat.
Facebook has banned the Taliban from its platform for years. It reportedly operates a secret list of "designated organisations" and those glorifying them can result in user accounts being banned.
"The Taliban is sanctioned as a terrorist organisation under US law and they are banned from Facebook and Instagram under our dangerous organisation policies. This means we remove accounts maintained by or on behalf of the Taliban and prohibit praise, support and representation of them. We also have a dedicated team of regional experts helping to identify and alert us to emerging issues on the platform," a Facebook spokesperson had said after the Taliban takeover.
YouTube took down all Taliban content according to US sanctions law. "[I]f we find an account believed to be owned and operated by the Afghan Taliban, we terminate it. Further, our policies prohibit content that incites violence," a YouTube spokesperson told Recode in an email in August 2021.
With inputs from agencies
Read all the Latest News, Trending News, Cricket News, Bollywood News,
India News and Entertainment News here. Follow us on Facebook, Twitter and Instagram.
Entertainment
The moment the Twitter CEO posed this cringe picture, all sorts of reactions dropped in the comment section, from amusing to alarming.
World
OIC Secretary General Hissein Brahim Taha told the media that the OIC will continue to raise the issue of right to education and work for Afghan females with the Taliban. The team of Islamic scholars being sent to Afghanistan by the OIC will hold a dialogue with the Taliban rulers of Kabul
World
LockBit, a prolific ransomware group claims to have hacked into SpaceX and have stolen 3,000 SpaceX rocket blueprints and is threatening to sell them to Elon Musk's competitors, if their demands aren't met.