Has Amritpal Singh fled from Punjab to Uttarakhand? Tracing the 7-day-long manhunt for Waris Punjab De chief
Amritpal Singh and his aide Papalpreet Singh have been on the run for the past seven days. They were last located in Haryana's Kurukshetra. Baljit Kaur, the woman arrested by Haryana Police for sheltering them, told interrogators that the duo confided in her that they might move to Uttarakhand next
Fugitive 'Waris Punjab De' chief Amritpal Singh continues to evade arrest for the seventh consecutive day. He has been on the run since 18 March.
The Khalistan sympathiser and his aide Papalpreet Singh were last located in Haryana's Kurukshetra. A CCTV image from Shahbad Markanda showing a man walking with an umbrella and thought to be Amritpal was also released by the Punjab police, according to Indian Express.
However, the latest media reports suggest that the duo may have snicked away to Uttarakhand.
Let's take a closer look:
Fleeing to Uttarakhand
According to ANI, Baljit Kaur, a resident of Kurukshetra and the woman recently arrested by Haryana police for sheltering Amritpal Singh and his aide, told interrogators that the duo confided in her that they might move to Uttarakhand next.
पुलिस अमृतपाल सिंह की खोज कर रही है। हमें पता चला है कि इसका आखिरी स्थान हरियाणा में है। हमने बलजीत कौर नाम की महिला को हरिसात में लिया है। अमृतपाल कुरुक्षेत्र में इस महिला के घर में रुका था और यह लोग पिछले 2.5 साल से संपर्क में थे: IGP सुखचैन सिंह गिल pic.twitter.com/CsdQNghk2T

— ANI_HindiNews (@AHindinews) March 23, 2023
The Uttarakhand police, tightening its vigilance to nab the absconded duo, have put up and distributed posters in villages across the Nepal border in view of their possibility to leave the country, reported PTI.
The Udham Singh Nagar police on Wednesday also held a coordination with the Sashastra Seema Bal (SSB) and Nepal forces in this regard.
Times of India quoted Ravinder Singh Bisht, station house officer (SHO) at Jhankaiyan police station as saying, "We pasted Amritpal and his associates' posters in villages along the border and handed them over to Nepali forces. We have organised meetings in the villages for assistance. Since our border with Nepal is open, we along with SSB, have to be extra cautious."
"We have intensified patrolling and checking of vehicles in the areas bordering Nepal," he added.
Five companies of the Paramilitary Force and an Anti-Terrorism Squad (ATS) have reportedly been sent to the district to apprehend Amritpal and his associates, according to senior officials in Uttarakhand, reported Hindustan Times.
Notably, the Udham Singh Nagar district in the state is dominated by the Sikh community. They originally migrated here from Pakistan at the time of separation. Many people from Punjab sought refuge here throughout the 1980s and 1990s when terrorism in Punjab was at its worst.
His last known location was Haryana's Kurukshetra
According to the chronology of video footage gathered by investigators, IGP Gill stated that the 30-year-old self-described preacher's last known location was Shahabad-Markanda town in Kurukshetra, more than 220 kilometres from Punjab's Jalandhar.
The most recent information from the police suggests that he may have been somewhere the entire time, despite the fact that the hunt for him lasted for three days throughout the state of Punjab.
The Waris Punjab De chief, for whom a lookout notice and non-bailable warrant have been issued, is believed to have entered Haryana after evading many checkpoints, switching vehicles and hiding places numerous times, and eluding every police pursuit since the operation against him and his aide began on 18 March.
Amritpal and Papalpreet changed their two-wheeler at a gurudwara at Sehowal village and took an overbridge to get across the river. They hired an autorickshaw and reached Kurukshetra, reported Hindustan Times.
As Amritpal was looking for a boat, he even went near the Ladhowal railway station.
According to Times of India, IGP Gill revealed that Papalpreet Singh knew Baljit Kaur for over two years and had stayed in her house located in Shahabad-Markanda's Siddharth colony previously too.
Haryana police arrested Baljit, who is currently unemployed and handed her over to their Jalandhar counterparts on Thursday.
Kurukshetra SP Surender Singh Bhoria said, "During our preliminary investigation, Baljit admitted that Singh (whom she had not met before) stayed at her residence with Papalpreet on the night of 19 March.
Also read: Amid renewed Khalistani threat, it is imperative to gain clarity about who is on which side
Amritpal's escape route from Punjab
As per Business Today, from Nangal Ambian gurudwara, where Amritpal changed his clothes, had food and escaped with his aide on two motorcycles to reach Sheikhpura.
The police recovered the car in which Amritpal fled and weapons were recovered from the vehicle, Gill said.
According to TOI, IGP Gill added that an investigation of CCTV footage showing Amritpal in the Punjabi village of Sheikhupura, in the Ludhiana district, prior to his transfer to Haryana, verified reports that he had crossed an old Sutlej bridge and took an autorickshaw from close to the theme park Hardy's World on the Jalandhar-Ludhiana road at around 9.40 p.m. on 18 March.
Gurbhej Singh aka Bheja of Faridkot district, one of Amritpal's aides who had been initially on the run with him, had told police after his arrest on Wednesday that the fugitive leader might have stayed at Baljit's residence in Shahabad-Markanda.
IGP Gill said that the police would catch up with Amritpal in spite of him sneaking out of Punjab and the possibility of him leaving Haryana soon after he and his aide left Shahabad-Markanda.
Also read: India's swift response to the vandalism of its London Mission is a saga of history and assertion of self-confidence
Numerous arrested in the case
Officials have detained or arrested 207 people so far, 30 of whom have criminal charges pending against them.
According to Gill, the remaining 177 are "misguided youth" who will soon be released.
Tejinder Singh, also known as Gorkha Baba, an armed bodyguard of Amritpal, was taken into custody by police late on Wednesday in his home in Mangewal village.
He may be seen in several photos standing with an unlicensed .315-bore pump-action gun while standing behind Amritpal, according to the police.
Payal deputy SP Harsimrat Singh said, "Tejinder told us he was with Amritpal when a mob stormed Ajnala police station to free a man before the crackdown started."
According to Business Today, Amritpal and his supporters broke into the Ajnala police station in February demanding the release of his aide Lovepreet Singh Toofan, prompting the police to initiate a crackdown against him and his supporters.
Amit Shah, the Union Home Minister, had also been threatened by Singh, who claimed that he might suffer the same fate as the late Prime Minister Indira Gandhi.
On Thursday, eleven further arrested aides were shown before a court, which remanded them in judicial prison for two weeks.
For a different offence, another court in Ajnala remanded 10 of them in police custody.
A police team questioned Amritpal's mother Balwinder Kaur and wife Kirandeep Kaur in their village house, according to IGP Gill, who declined to provide further details.
With inputs from agencies
Read all the Latest News, Trending News, Cricket News, Bollywood News, India News and Entertainment News here. Follow us on Facebook, Twitter and Instagram.
also read
India
Violent clashes broke out in the state after a 'Tribal Solidarity March' was organised in the 10 hill districts on May 3 to protest against the Meitei community's demand for the Scheduled Tribe status.
Politics
Australian Prime Minister Anthony Albanese had assured his Indian counterpart that his government will take strict action against Khalistani elements when PM Narendra Modi visited Australia earlier this month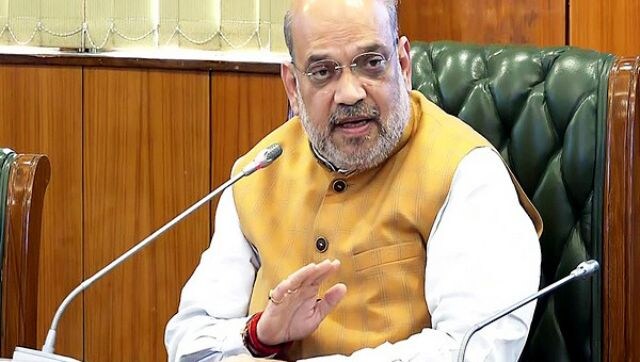 India
Amid the war of words between the ruling and opposition parties over the inauguration of the new Parliament building, Shah said the Congress needs to 'reflect' on its behaviour