Zaira Wasim trolled: Aamir's support welcome, but sober society must fight for Dangal actress
In the absence of a law to tackle the troll menace, those like Zaira Wasim would need the support of the likes of Aamir Khan and sober society.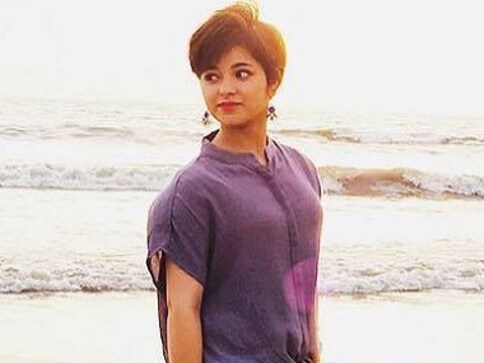 How would you describe a troll?
It has to begin with the word ugly; deprived of finer sensibilities as it is it fails to qualify as a human being. Thus, it has to be called a beast or a creature. It, of course, breathes fire like a dragon; letting out inner hatred, anger and negativity in ferocious gusts with disturbing frequency. It's nasty, pervasive and unpredictable. In the age of internet and wireless connectivity, its power to coerce and intimidate is immense. It can make the lives of individuals miserable.
Don't agree? Ask Zaira Wasim. She is the girl who won our hearts as the young Geeta Phogat in Aamir Khan's Dangal. After being trolled viciously on social media for as innocuous an act as meeting the chief minister of her state Mehbooba Mufti, she had to issue an apology. Her crime according to the trolls: she had hurt the sentiments of Kashmiris.
"When is the next dangal?" she asks her father Phogat in the movie after losing her maiden bout as wrestler to a boy. This is where she shakes off all self-doubt and reveals her gutsiness. But that was the movie. In real life, the 16-year-old was forced to give up. She did not even think it worth her while to take on faceless adversaries.
"I know that many people have been offended and displeased by my recent actions or by the people I have recently met. I want to apologise to all those people who I've unintentionally hurt and want them to know that I understand their sentiments, especially considering what has happened (in Kashmir) over the past six months," she wrote in her Facebook post. The sense of resignation was evident when she wrote that she did not want to be a role model and she was not proud of what she was doing.
Her co-star in Dangal, Aamir Khan has stood up for her. "I have read Zaira's statement, and I can understand and imagine what led her to make the statement. Zaira, I want to you to know that we are all with you. The beauty is that bright, young, talented, hardworking, respectful, caring and courageous kids like you are a role model for kids not only in India, but across the world. You certainly are a role model for me! May god bless you…" said the actor in a Facebook post. It's a fine gesture, but it is not going to be of much help to the traumatised young girl.
The reason for the social media outrage against her is so disgusting that it does not even merit a discussion. What worries one, however, is the power of the trolls to intimidate and instill such fear in someone. If they had such pent up anger against Mehbooba they could have expressed it directly to her. Attacking Zaira in this fashion makes no sense. But then when was there ever sense in the conduct of trolls? It's not new. Trolls have made social media their stomping ground for a fairly long time, going about finding targets and attacking them remorselessly.
Political players in India have been inventive to use trolls as an instrument to neutralise rivals, demonise uncomfortable people and lionise whoever they wanted. It is far too evident on social media when the BJP and the Aam Aadmi Party get into confrontation. Other parties have started catching up. Politicians have been at the receiving end too. But given that they are not unused to harsh criticism and have the capacity to give it back, it does not look odd when they face attacks from trolls. It hurts when innocent people such as Zaira, intellectuals airing free opinion and others like them are the target.
The act of the trolls cannot simply be dismissed as the nature of the beast, meaning if you are on social media you have to accept the ugliness of it. Such a view ignores the fact that the act of the trolls is an assault on individual freedom. Their attack can inflict psychological trauma on victims besides stunting their personality. The best way right now perhaps is to get away from social media. But is that any solution? Why should good people leave the space to scoundrels?
A better way still is to hang on and fight back. But how many people have the energy to fight so many trolls? There's a risk that it would leave you a troll in the end. In the absence of a law to tackle the troll menace, those like Zaira would need the support of the likes of Aamir and sober society.
World
The leopard was caught on camera crossing the fencing near the Border Security Force (BSF) border outpost nursery on the intervening night of Friday and Saturday
India
A video of the incident that happened in Chanti village on Saturday surfaced on social media, prompting authorities to initiate an inquiry against the accused
India
The work was started in June 2022 and is expected to be completed next month, officials said, adding that the estimated cost of the project is Rs 1.62 core