YouTube star PewDiePie deletes meme on Demi Lovato; apologises for 'insensitive' post
The meme that PewDiePie shared showed Demi Lovato asking from her mother for money to buy a hamburger, but instead using it to buy drugs
YouTube star PewDiePie, who boasts of a channel that has over 64 million followers apologised for posting a meme about Demi Lovato.
In the meme which he deleted, PewDiePie mocked Lovato's reported drug overdose and subsequent hospitalization, showing the singer asking from her mother for money to buy a hamburger, but instead using it to buy drugs, reports Deadline.
Here's the meme PewDiePie posted:
😂😂😂😂 this was funny #Pewdiepie #DemiLovato pic.twitter.com/sElOtL3cM1

— Peter (@Qudaboy) July 26, 2018
His tweet sparked immediate outrage amongst Demi's fans:
PewDiePie WTF man!! This is so wrong and I'm sorry you should be ashamed! No one has any idea what Demi went through unless you've gone through something similar we should judge only support and your here making a mockery of not only her but everyone in that position!!
— Sam ⭕️ my birthday 2DAY! (@OchAyeSam) July 26, 2018
come on bro, this is making light of something that a lot of humanity struggles with day in and day out, and countless families have been torn apart by it. Offensive humor for the sake of offensiveness isn't edgy, it's just lazy and destructive. — Jimmy (@jfwong) July 26, 2018
This was not the first time that the social media personality had landed himself in controversy. Last year, The Walt Disney Company  severed all ties with PewDiePie after he posted a series of videos that featured anti-semitic jokes and Nazi imagery.
He later apologised for the insensitive tweet:
Deleted meme. I didnt mean anything with it and I didnt fully know about the situation. I realize now it was insensitive, sorry!

— ƿ૯ωძɿ૯ƿɿ૯ (@pewdiepie) July 26, 2018
The singer was admitted to the hospital on 24 July and was being treated there after suspected drug overdose. She had spoken about her struggles with addiction, eating disorders, bipolar and depression in the past and had also released a song titled 'Sober' where she confessed to relapsing, breaking her six-year-long sobriety.
Find latest and upcoming tech gadgets online on Tech2 Gadgets. Get technology news, gadgets reviews & ratings. Popular gadgets including laptop, tablet and mobile specifications, features, prices, comparison.
Entertainment
BTS' two and a half-hour-long concert saw the septet perform 23 songs, including their multiple award-winning 'ON', 'Dionysus', 'Black Swan', and the Billboard Hot 100 chart-topper, 'Dynamite', their first full-fledged English language single.
Entertainment
Taraji P Henson's Jacked will premiere on 17 November on Apple Podcasts, Spotify, and the Wondery App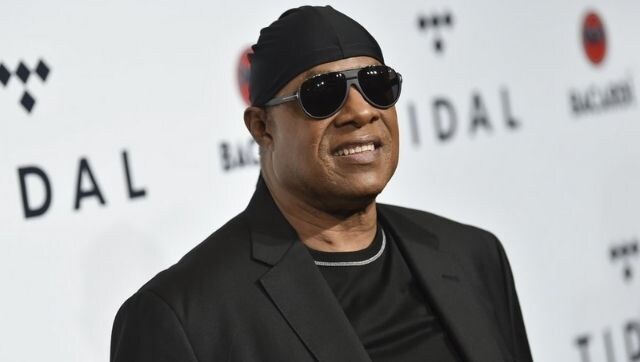 Entertainment
It's the first time Stevie Wonder released two songs at the same time