World Music Day: 5 lesser known genres you should get hooked to
This World Music Day, we look at genres we never thought existed, along with their history, origins and artists who play them.
We always get furious when one of our friends calls a Major Lazer song 'EDM', when it is actually trap, or Red Hot Chili Peppers 'rock' when they actually play funk. The sheer number of genres that exist today in the music world is quite large, but did you know that even these genres have sub-genres within them?
This World Music Day, we go global and tell you about a few lesser known genres that you may have heard but never knew of!
Synthpop
The father of modern electronic dance music, synthpop emerged in the late 70's and early 80's with the synthesizer as the main instrument in these tracks. The genre gained a lot of traction in Japan and UK, with the latter taking an interest in it after the post-punk era was reached its end. Bands like Depeche Mode, New Order and Pet Shop Boys are known pioneers of this genre.
Acid Jazz
Acid jazz is the result of mixing jazz, soul, funk and hip-hop together. Gaining momentum in the mid 1980s, the movement had both DJs and bands joining in, with DJ Smash and Jamiroquai as the biggest examples of practitioners in this genre. Acid jazz also has a visual aspect associated with these bands, with Jamiroquai front man Jay Kay's eccentric helmets and 'futuristic' clothing.
Raï
Originally a sub-genre of Algerian folk music, Raï has found a lot of mainstream success due to collaborations with popular genres by famous artists. Raï songs mostly focus on social causes and the genre was developed by the lower strata of the Algerian population. The emergence of Raï singers like Cheb Khaled (Didi) and Police frontman Sting's collaboration with Cheb Mami for his single 'Desert Rose' made it rise to prominence during the 90's.
Noise Music
Noise music is characterised by, well, noise. The songs in this genre contain instrument effects like distortion and really high volumes. Lou Reed's 1975 album Metal Machine Music and Jimi Hendrix's uses of guitar effects built the foundation for the genre. Who knew random noises would be so much fun?
Glitch
The glitch genre is part of the electronic music movement. Starting around the late 90's, the genre is known for the extensive use of software bugs, vinyl record scratches and system error sounds musically arranged to give you a heart-thumping experience. Kim Cascone Ryoji Ikeda, and more recently The Glitch Mob, are artists associated with this genre.
Find latest and upcoming tech gadgets online on Tech2 Gadgets. Get technology news, gadgets reviews & ratings. Popular gadgets including laptop, tablet and mobile specifications, features, prices, comparison.
Entertainment
MTV has announced some VMA performances would take place at unspecified New York landmarks.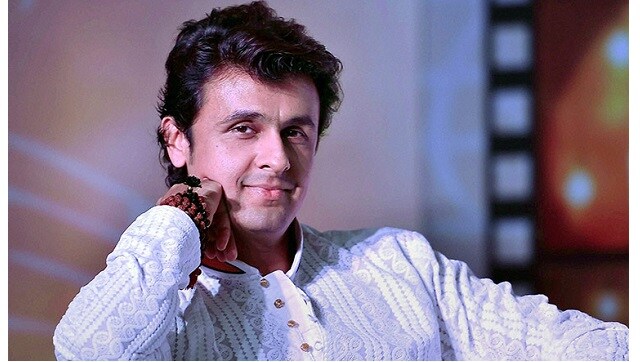 Entertainment
Days after expressing the "cruel" machinations of the music industry, Sonu Nigam has released yet another video of him targeting T-series head Bhushan Kumar.
Entertainment
In order to be eligible for the Begum Akhtar Award, candidates must either be a native of Uttar Pradesh or working in the state and must not exceed 40 years of age.