With their silence on Tanushree Dutta's allegations, men of Bollywood have shown unbending solidarity
While young women actors have come out in support of Tanushree Dutta, actors like Amitabh Bachchan, Aamir Khan and Salman Khan have scuttled away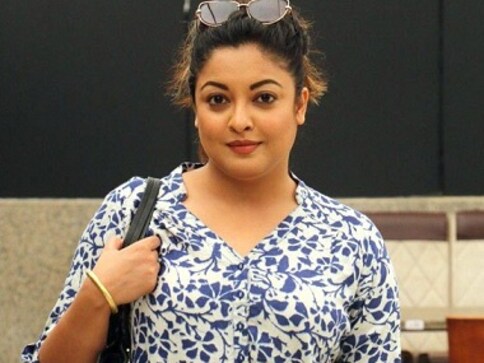 By Nisha Susan
You know that story? The one about that super senior Bollywood actor who greeted a woman journalist in his trailer by dropping his pants and asking her to suck his penis? Or that one about the star son who was shooting in Delhi and announced that he would not do a single scene one morning unless an overweight young woman AD (who he had been 'pranking' for days) ran up and down the hill they were on ten times? Then there is that story about that so senior but so junior seeming actor who punished an extra who was had demonstrated reluctance to sleep with him by rubbing zandu balm or the equivalent into her vagina. Then there is the story of your cousin or mine who quit working because of her boss assuming that her divorced status means she should be available to him. Actually, I have two cousins who have that story and one of those involves (peripherally) a Malayalam movie star. Then there is the story of the women of a Bangalore garment factory workers union which decided to split rather than stay with the faction that said that sexual harassment from men of their own caste and class should be maaf. No movie stars involved. You know these stories and so do I.
Then there is plain evidence that Bollywood, like the rest of the nation, is a casteist, classist, sexist workplace, only with sequins and good music. Then there is Tanushree Dutta's story, so familiar in it its contours, so credible that you would have to work very hard to disbelieve it. But, we have Ganesh Acharya who seems to have taken to heart and messed up the Chimamanda Adichie maxim that there is danger in one single story.
In case you missed the Tanushree Dutta story, here is what she said. This week in an interview with Zoom TV she said that back in 2008, she reported being sexually harassed by Nana Patekar on the sets of Horn 'OK' Pleassss during what was originally meant to be a solo dance number and no one supported her. Dutta's account is corroborated by journalist Janice Sequeira who was on the sets that day.
Here is what dance choreographer Acharya said when confronted by the allegations this week after the Zoom TV interview. First he denied any memory of this 'old incident.' Then he remembered that the shoot was held up for 3 hours but not why. Then he remembered that it was meant to be a duet all along and Patekar hadn't horned in to the shoot to feel her up, as Dutta says. Then he remembered that there was no unnecessary inclusion of vulgar moves and that it was 'pure dance'. Then he remembered the most important thing. That Patekar would never do anything evil. Acharya said, "He's a very sweet person, he can never do that. He is very helpful and he has actually helped a lot of artistes in the industry, he can never do anything like that."
Now if you argue that Acharya is the "I don't want any kind of trouble, boss" kind of fellow, one could ask why didn't Acharya immediately say I don't know anything and run away? Why instead does he have this sycophantic verbal diarrhea? In what planet is it a credible claim that Nana Patekar is so 'sweet' and Tanushree Dutta is not?
There are many mysteries in the universe but none that seemed as mysterious when I was younger than the Fevicol bond of male solidarity in the face of a woman claiming injustice. In class 12, my teachers declared two months before the exams that they would stop teaching my class because of my male classmates' terrible behaviour. A couple classmates and I confronted S, one of the ringleaders and then complained to a teacher that we shouldn't be penalised for the behaviour that he had fuelled. My male friend T, benchmate, fellow nerd and fellow hater of S, astonished me by suddenly piping up in support of S and contesting what the girls had been saying. My world was rocked forever.
In Symbiosis, Pune where I studied journalism, a classmate felt up another classmate's behind while they stood in the admin office. The ranks of men in our class, even those who despised him, closed like something in Troy to first deny that anything had happened and then to say that she must have liked it if it had happened and then again to say, who would touch her ass, she was so fat and dark.
One of the most awe-inspiring recent quotes in this regard came from the White House where an anonymous official told journalists that to permit a hearing of a woman who said that the Supreme Court judicial candidate Brett Kavanaugh had tried to rape her is to "if somebody can be brought down by accusations like this, then you, me, every man certainly should be worried." One has to be grateful to this American government for the clarity of their cruelty. No confusion at all.
Male solidarity is everywhere. I observed it in the wild recently. Last week, a man began to harass me at a children's park when I was at the swings with my infant son. When I yelled at him to get lost, he remained smirky and unbothered. (Please note that he had two daughters roughly around six and four playing close by in the park.) In a moment that took me straight back to high school when the world changed forever, the harasser and the balding father who was pushing his toddler daughter in the swing next to me exchanged smug smiles. Total strangers one minute, best friends in the face of women who want them to go the f**k away.
While young women actors have come out in robust support of Dutta, actors like Amitabh Bachchan, Aamir Khan and Salman Khan have scuttled away at high speed when asked about the allegations. None of them know anything, have seen anything and will not comment on something they don't know the veracity of, they say. Salman Khan mumbled something about a legal team like he was taking God's name. Sure ya, waise you folks comment on things and do things only after reading legal affidavits and polygraph test results, right?
Understandably, the men of Bollywood want to stick their fingers in their ears and sing lalalalaa in case what they are hearing is the sound of the whirlwinds reaped from the winds they've sown. Back in 2008, when she first raised her complaint, the Raj Thackeray-led Maharashtra Navnirman Sena lobbied producers' associations to blacklist her. In the matter of clarity in cruelty, the MNS was a full decade ahead of the White House. Dutta says back then, "Nana Patekar called up this political party who has a reputation of (engaging in) vandalism and causing damages on the sets. And the producers called up the media to gain publicity from the whole situation. On one side we had the media and on the other side we had the political party workers. They vandalised my car completely. So, I got off my vanity van and headed towards our vehicle… If the police had come even five minutes late, I shudder to think of what could've happened to me or my parents who were accompanying me in the car," she said. Also back then the Association of Motion Picture and TV Programme Producers (AMPTPP), demanded Dutta pay Rs 65 million rupees to compensation to the producer of Horn 'OK' Pleassss for defaming him. Talk about unity in diversity.
Now in 2018, the problem is having deprived Tanushree of work for so long, the men of Bollywood can't threaten to take her work away.
Over the steady stream of revelations in Hollywood, one constant thread has been specific explanations for why talented actors, writers, producers you and I admired suddenly disappeared. They pushed back against harassment and assault and suddenly they had no jobs. The stories of all the rebellious women who lost work in our film industries because of the male whisper network? We will only find out years from now. Or maybe not.
In Kerala, it is highly likely that the alleged criminal mastermind Dileep bet 100 percent of his fortune on the silence of the woman actor whose abduction and molestation he is charged with having conspired. He should have guessed what was coming. And it is the sliver of light she provided by refusing to be rendered invisible that gave other women actors in Kerala the courage to organise formally and make demands formally. And the response of the Malayalam male actors have been transparent. Now that their privilege of barbaric pillage among their female colleagues might just go away they have closed ranks. It is why I will never watch a Mohanlal movie again.
You know that story? The lone hero who has lost everything and now has the power to burn everything down? This is the story of Tanushree Dutta. This is the story that the men of Bollywood have seen in a million movies of their own. And that is why the chickens are sticking together, not a peep or a cluck but silently singing 'yeh dosti hum nahi todenge' in their heads.
The Ladies Finger is India's leading online women's magazine.
Entertainment
In a video shared on Nick Jonas' Instagram handle, he can be seen waiting for someone as he continues to check the time. He also added a hilarious text on the reel for indirectly teasing his wife.
Entertainment
Further highlighting that everyone is running behind to become public and famous due to the wide range of opportunities in the market, Grover noted how people have lost interest in going to theatres.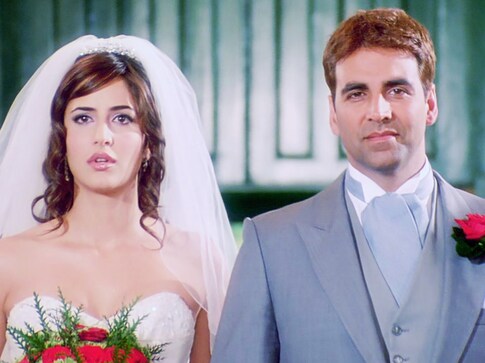 Entertainment
A story of a British girl and a Punjabi boy! Vipul Amrutlal Shah's directorial Namastey London completes 16 years