With Chekka Chivantha Vaanam and 2.0, Mani Ratnam and Shankar step out of their comfort zones
Though Chekka Chivantha Vaanam is an unusual choice for Mani Ratnam, it is being hailed as one of the better works of the filmmaker in the recent past.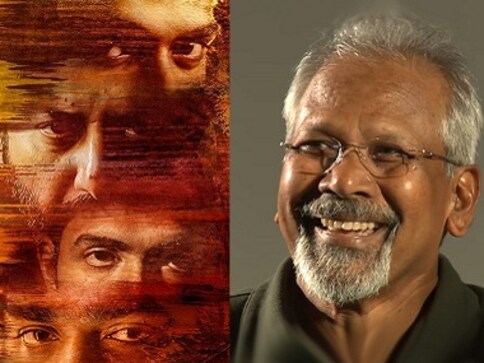 Two recent trailers, Mani Ratnam's Chekka Chivantha Vaanam, which released on Thursday, and Shankar's 2.0 (teaser) seem to reveal more about the two directors than their new films. Both Ratnam and Shankar could be considered auteurs in the true sense of the word but off late, both seem to be relying more on the memories of their early films in the minds of the viewer as opposed to the film in hand to get the audiences interested.
Known for his dialogues that packed a punch by commenting on social issues, Shankar's dazzling special effects-laden 2.0 teaser almost leaves you unaffected in terms of the characters. On the other hand, Ratnam's Chekka Chivantha Vaanam looks like the filmmaker's foray into the typical Ram Gopal Varma terrain, where well-choreographed set pieces, along with the actors concentrating more on delivering the right 'look' accompanied by abundant dialogues to create the mood, are paramount. 
Keeping the adage of never judging a book by its cover in mind, a trailer or a teaser ought not to be the basis to form an opinion. But in a day and age where instead of enticing the viewer, these tools tend to give away nearly all the highlights of the film. More importantly, the nature of our times is as such that even the filmmakers seem to be only interested in selling as many tickets as possible on the opening weekend and for that, a three-minute trailer is more than sufficient. 
Watching the trailer of Mani Ratnam's new film Chekka Chivantha Vaanam leaves you with myriad emotions which, needless to say, is something that any great filmmaker's imagery is supposed to do. But if a sense of deja vu ends up being the primary feeling then you know things are not what they appear. The two-minute-47-second trailer that introduced a don (Prakash Raj) and his three sons Varadhan (Arvind Swamy), Thyagu (Arun Vijay) and Ethi (Silambarasan), who end up fighting amongst themselves ostensibly to find out the identity of the those involved behind an attack on their father but also to determine whom amongst them would replace the patriarch, seemed much longer in duration and and also brought to mind a sense of urgency on the part of the filmmaker to move away from the kind of films he has made in the last decade, like Kadal, O Kadhal Kanmani and Kaatru Veliyidai. Chekka Chivantha Vaanam's reviews suggest that while Ratnam's narrative could have scratched more beneath the surface and explored the dynamics of the relationships a little more, it nonetheless is being seen as one of Ratnam's better works in the recent past. 
Ratnam's Chekka Chivantha Vaanam might not deviate too much, thanks to shades of The Godfather and King Lear, but for Shankar, 2.0 is a tad too far removed from his standard mode. Both 2.0 and its first installment, Enthiran: The Robot (2010), and its Hindi version Robot (2010), are not the kind of films one would typically associate with Shankar. Best known for films like Gentleman (1993), Indian (1996), Mudhalvan (1999), Anniyan (2005) and Sivaji (2007), Shankar's characters are rooted in the real world and even the escapist solutions that his narratives offer. He can present a modern-day Robin Hood (Gentleman), an ex-freedom fighter turning into a vigilante who ends up killing his own son (Indian), a TV journalist who becomes the Chief Minister of a state (Mudhalvan), a idealistic lawyer whose multiple personality disorder helps him deliver social justice (Anniyan) and a software developer who is forced to become a one-man army against the corrupt system (Sivaji), in bizarre situations and convince you that his films were closer to reality than what one would credit him with. Despite his foray into other genres such as the disastrous Jeans or Boys, it never really caused any major change in his image as he produced films such as Kaadhal (2004), which was inspired by a true incident, and Kalloori (2007), that continued to reflect society, at times better than his own films.
While there is no news about what Ratnam would do next, Shankar's next reunites him with Kamal Haasan for the sequel to Indian. Interestingly, Chekka Chivantha Vaanam is one of the quickest films made by Ratnam while Shankar's 2.0 has been in the making for over three years and has faced endless delays owing to special effects taking longer than expected. Critics and fans have already started calling Chekka Chivantha Vaanam as a kind of return to form for Ratnam and perhaps 2.0 would also add a new dimension to Shankar's oeuvre. But what does an alpha male-driven script, where women characters (who up until a little while ago, were the ones for which Ratnam's films were praised to the high heavens for) are unapologetically relegated to the background, tell you about the master's return?
Entertainment
A descending look at the numbers behind Tuesday's nominations for the 95th Academy Awards.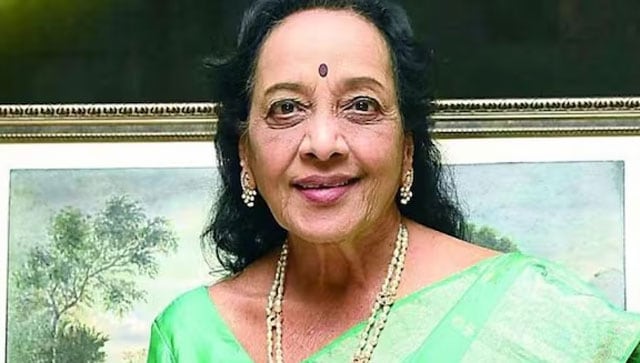 Entertainment
She had won the Filmfare award for Hindi Film 'Milan'. Some of her iconic films include 'Missamma', 'Gundamma Katha' and 'Sri Krishna Tulabharam'.
Entertainment
Vinay Forrt and Divya Prabha's wonderfully naturalistic performances anchor Don Palathara's observant portrait of a repressed, conservative society.