Watch: Spoof of Race 3 trailer makes Salman Khan burst into laughter on sets of Dus Ka Dum
Salman Khan couldn't stop laughing on the sets of Dus Ka Dum.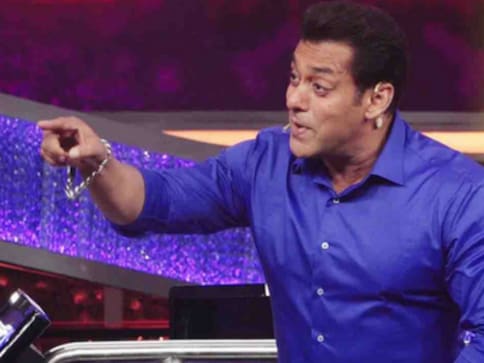 The Race 3 trailer took the internet by storm when it first dropped. Be it Salman Khan's 'family' talks, or Daisy Shah's 'our business is our business, none of your business'. The Race 3 trailer is a gift that keeps on giving.
Now, in a new post on Instagram, Salman Khan can be seen laughing so hard that he starts to cry after watching a spoof of the Race 3 trailer during the shoot for his reality show Dus Ka Dum.
The spoof trailer, posted on YouTube by Oye TV, shows a bunch of guys recreate the Race 3 trailer with toy cars and helicopters. It also features a boy dressed in a wig as Daisy Shah who tears his dress apart and fights the villains just like the actress does in the original trailer.
The video was shared on Instagram by Manav Manglani, and Salman Khan can be seen laughing uncontrollably. He even stops to wipe his tears as the video rolls on.
Watch Salman Khan's reaction here:
Watch the full spoof video here:
Entertainment
Kamaal Khan in his plea said a film viewer cannot be prohibited from making comments about a film or its characters.
Entertainment
The incident occurred on Monday evening near a temple in Andheri, according to police
Entertainment
Gehana Vasisth is accused of threatening, coercing and luring women with money to act in pornographic films