Watch: Deadpool, Spiderman groove to Ranveer Singh song Khalibali in this hilarious mashup
If the Hindi trailer of Deadpool 2, voiced by Ranveer Singh wasn't entertaining enough, a new mashup video of Deadpool and Spiderman dancing to 'Khalibali' is here to make you lol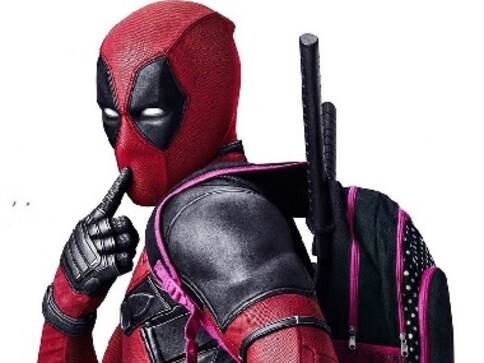 If the Hindi trailer of Deadpool 2, voiced by Ranveer Singh wasn't entertaining enough, a new mashup video of Deadpool and Spiderman dancing to 'Khalibali' is here to make you lol. In the video, the two superheroes (with a Hello Kitty backpack) are dancing to the popular Hindi song from Sanjay Leela Bhansali's magnum opus, Padmaavat, which is originally picturised on Ranveer.
If the video proves anything, it's that it doesn't matter who you are — Deadpool, Spiderman or any other being with special powers. When there is a Ranveer Singh song playing, you make use of that spandex and just groove.
Singh is voicing Ryan Reynolds' character in Deadpool 2, the trailer of which will leave you in splits. From Hindi expletives to hilarious comebacks, Ranveer just lets himself go in the trailer. Along with him, Youtube Bhuvan Bam is voicing Deadpool's sidekick.
Although the two dancers in the video are no match to Ranveer's ruthless, Khilji act, it's still enough to tickle your funny bone. If it doesn't, there's still Shakira and Beyonce doing the 'Ghoomar' to lift them spirits.
Watch the Deadpool 2 Hindi trailer here:
also read
Entertainment
Transformers: Rise of the Beasts sticks to the basics to deliver a big screen spectacle
Entertainment
After a lot of speculation Priyanka Chopra's Citadel will be coming up with its Season 2 on Prime Video.
Entertainment
For Amazon Prime Video, the 'Citadel' star took a lie-detector test that saw her spill the beans on her professional and personal life, both