Walking Dead actress Lauren Cohan clears contract dispute with AMC channel; won't be leaving show
Clearing up the dispute, Lauren Cohan explained that her request for a pay increase came during 'renegotiations' as her contract came to an end.
Known for her role as Maggie Greene in the horror series The Walking Dead, actress Lauren Cohan has cleared up her contract dispute with AMC, an American television channel.
Earlier this year, the 35-year-old actress was involved in a pay gap dispute with AMC and there was a buzz that she is leaving the show, reports metro.co.uk.
Clearing up the dispute, Cohan explained that her request for a pay increase came during 'renegotiations' as her contract came to an end.
"It wasn't actually that I was asking for it, it was that my contract had finished. So that's pretty standard renegotiation," she said on the talk show Andy Cohen Live. Lauren also assured that she is not leaving the show. "My Walking Dead story is open, it's not finished. You don't break up with someone and forget about them and delete them from your life, no, things transition into different places." the actress added.
She had previously told Entertainment Weekly that "there's a lot more of Maggie's story to tell."
Season 9 of The Walking Dead will see star Andrew Lincoln bow out as Rick Grimes, which he confirmed at San Diego Comic Con. "There are a couple of things I'm thinking about doing, but I'm so in love with Rick Grimes and the people with this show [that it's difficult] to put him down," Andrew said, admitting that he was gutted about this exit from the show, according to Entertainment Weekly.
(With inputs from Indo-Asian News Service)
Find latest and upcoming tech gadgets online on Tech2 Gadgets. Get technology news, gadgets reviews & ratings. Popular gadgets including laptop, tablet and mobile specifications, features, prices, comparison.
Entertainment
Hubie Halloween is exactly what you'd expect it to be — an extended gag reel that seems to have been taken out of an unaired episode of America's Funniest Home Videos.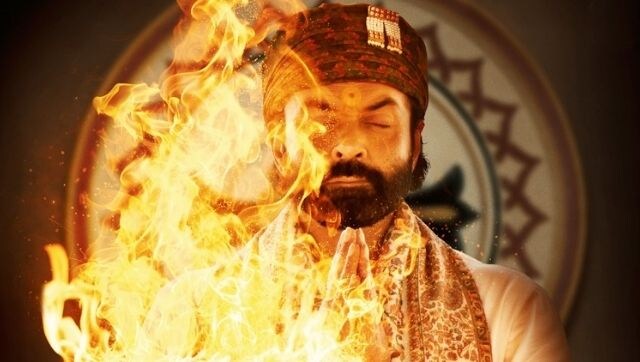 Entertainment
Directed by Prakash Jha, Aashram saw Bobby Deol as a self-styled godman Baba Nirala.
Entertainment
Netflix's A Life On Our Planet is banked on Sir David Attenborough's memories of 94 years on this planet, with profound reflections on the wilderness and the absolute urgency to save humankind from an impending climate-change disaster.