Walking Dead creator Robert Kirkman confirms exit of star Andrew Lincoln ahead of ninth season
On Lincoln's exit from The Walking Dead, Robert Kirkman said that it does make the difference between the comic and the show more pronounced
Over a month after reports that Andrew Lincoln is set to exit The Walking Dead, comic book creator Robert Kirkman confirmed that season nine would be the last for his star, according to The Hollywood Reporter.
Breaking the silence over the actor's departure from the show, the executive producer of the AMC zombie drama said reluctantly but clearly, "It's looking that way," the report added.
Speaking about Lincoln's character on the show Kirkman said, "I wouldn't want to spoil anything, but anybody who has been a fan of his journey, who loves Rick Grimes, who loves the world of The Walking Dead, you're going to want to see what we do."
According to a Variety report, Kirkman also said during an interview with IMDB at San Diego Comic-Con, "It does make the difference between the comic and the show more pronounced."
Lincoln who plays the lead, Rick Grimes, in search of a safe home after a zombie apocalypse, has been part of the show from the first episode. "He wants to do something special on the way out," Kirkman said.
However, Lincoln is not the only series regular who will be seen exiting the show after the ninth season, the Variety report said. Lauren Cohan who essays the role of Maggie, will appear only in a handful episodes like Lincoln as she has signed the new ABC spy drama, Whiskey Cavalier.
Following Lincoln's exit, Norman Reedus, better known as Daryl, is also rumored to be in negotiations for the top spot in the long-running series, Variety reported.
Find latest and upcoming tech gadgets online on Tech2 Gadgets. Get technology news, gadgets reviews & ratings. Popular gadgets including laptop, tablet and mobile specifications, features, prices, comparison.
Entertainment
Hubie Halloween is exactly what you'd expect it to be — an extended gag reel that seems to have been taken out of an unaired episode of America's Funniest Home Videos.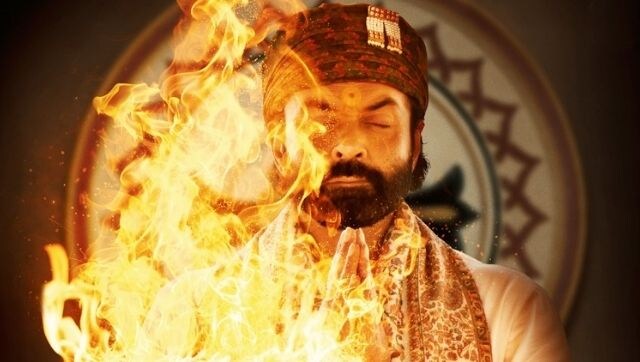 Entertainment
Directed by Prakash Jha, Aashram saw Bobby Deol as a self-styled godman Baba Nirala.
Entertainment
Netflix's A Life On Our Planet is banked on Sir David Attenborough's memories of 94 years on this planet, with profound reflections on the wilderness and the absolute urgency to save humankind from an impending climate-change disaster.