Varanasi, Kolkata, Mumbai: How Hindi cinema transported us across India in 2015
In 2015, we got up close and personal with a number of such cities and towns in India with films like Masaan, Bombay Velvet and Piku.
How we seek out the unfamiliar, how we yearn for a new place to wake up to every morning. If there's one thing that cinema has the power to do, it is to transport us to a time and space that we may not have visited or intended to visit ourselves.
That, concurrently, also happened to be one of the biggest areas where Hindi cinema sorely lacked – the quality of being rooted in a milieu; of offering a flavour of a specific place; of texturing the fabric of a world we haven't seen before. What we got, instead, were generic worlds, generic characters, usually with a touch of Bambai, because most people making films knew or understood only that.
Even when films did have a reference to a specific setting, the places were usually captured with the eye of a tourist, rather than the eye of a denizen. With the passage of time, though, came the influx of fresh voices, from all across the country; voices that infused our cinema with what we so desperately needed – real slices of life, based on places they've seen and known intimately.
In 2015, we got up close and personal with a number of such cities and towns. They seemed real, because on some level they are. And they gave us a genuine whiff of what life in these places must be like.
Take Neeraj Ghaywan's Masaan, for instance. Varanasi, which shot into the imagination of the public in 2014 because of the fearsome electoral battle between messrs Modi and Kejriwal, formed the setting for Ghaywan's debut feature. So intimately did the director and cinematographer Avinash Arun capture one of the holiest places in Hindu-dom, that one could almost smell the grime on the famed ghats of the Ganges. The language, a mix of shuddh Hindi gently interspersed with words borrowed from our colonial legacy, tinged with the twang of the hinterland, reminded you of just how diverse our country is.
The sharp contrasts inherent in India were also beautifully captured in Navdeep Singh's thriller NH10. The lead characters, played by Neil Bhoopalam and Anushka Sharma, are residents of the glass-and-concrete jungle that is Gurgaon, Haryana. Yet, in Haryana, beyond where the rule of money ends, the rule of honour begins. A large part of India still lives in sheer natural and philosophical wilderness, untouched by what trends on Twitter. The highways of our country by night are dark and intimidating in more ways than one. NH10's grim depiction of this reality may have been embellished for cinematic thrills, but make no mistake, the reel world from Singh's film isn't too far away from the truth of our times.
Time, of course, has stood quite still in our erstwhile capital – Calcutta. Sure, the city is decked with a lot more blue these days, a by-product of Mamata didi's term in power; but the lazy eccentricity that drips from every pore of Kolkata is something that can only be experienced when in the city. The next best thing would probably be back-to-back viewings of Dibakar Banerjee's Detective Byomkesh Bakshy! and Shoojit Sircar's Piku.
Kolkata might not seem too suited for noir, but Banerjee's recreation of Sharadindu Bandopadhyay's iconic character brought with it a Kolkata of dark fantasy, but steeped in the cultural ethos of the city. Coffee House on College Street still maintains that buzz of young intellectualism, the overhanging cigarette smoke mixing with the steam from countless cups of chai. Piku, on the other hand, showed us the sleepy by-lanes of the city as they exist even today, every corner revealing a new quirk of, at least culturally and historically, India's greatest city.
No city, though, has been depicted more often in Hindi cinema than Mumbai. Bom Bahia or the Beautiful Bay has been shown repeatedly on screen, usually with an establishing shot of the famed skyline or Marine Drive; but there existed a world before that, back when the Mumbai we know was in the making.
It was always a city that held dreams, aspirations and the quest for the good life above everything else. Anurag Kashyap's Bombay Velvet may not have impressed too many, but the Bombay we see in the film is a Bombay that we've lost forever. It was meant to be a pluralistic city with a million stories, a city whose night outshone its day, a city that always moved to the rhythm of its frenetic life. It was musical, soulful and always on the move. It was a city meant for cinema, and Kashyap's film brought it back for us in a way that will perhaps find its due some day in the future.
Finally, in keeping with the festive spirit that hangs in the air this time of the year, let's talk about the most frequent destination of choice, Goa. It is a place for Dil Chahta Hai-esque road-trips; where people rekindle friendships; where sand and susegad permeate the holiday mood. Touristy Goa is fun, no doubt; but Pan Nalin's Angry Indian Goddesses showed us the anonymous nooks of Goa that you can only otherwise see when you spend sufficient time there, preferably with a rented two-wheeler at your disposal. That rare female-hangout movie, AIG had Goa as the subtle seventh lady in the film. Goa just is, quite in the manner in which the film lets the ladies just be.
We travelled a lot within the comfort of our cinema halls in 2015. Hopefully, the new year will bring with it new people and new places on our screens, as we begin to admit that Hindi cinema is the country's favourite travel agent.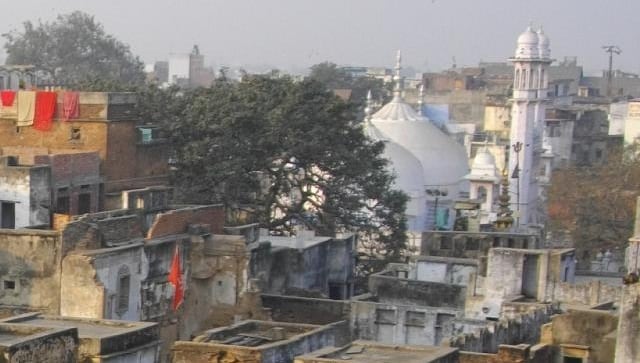 India
Varanasi has witnessed the coming and going of many empires and dynasties, kings and queens, all leaving their mark for posterity but ultimately overshadowed by its magnificence
India
Kejriwal said that the CBI and police conducted raids on him and Delhi's deputy chief minister, and, a commission was set up to examine 400 of their files but they couldn't find one mistake
India
According to the sources in the party, the first organizational meeting was held today at the party headquarters regarding the Goa elections