Tom Hardy on upcoming films Venom, Fonzo and how he has 'kind of had enough' of acting
Tom Hardy has previously starred in films like The Dark Knight Rises, The Revenant and Dunkirk.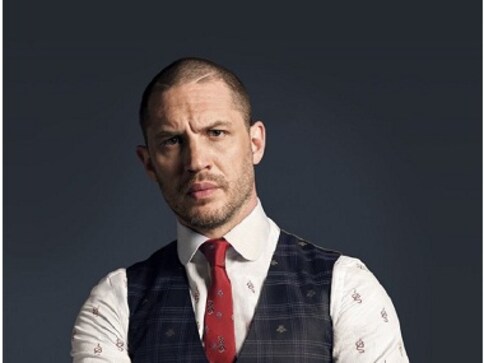 In an interview with Esquire, actor Tom Hardy opened up about taking on the role of Venom and playing Al Capone in Fonzo and why he has 'kind of had enough' of acting.
He admits in the interview that he knew little about the character Venom when he first read the script. "So I spoke to the only person I could really trust in this environment: my older boy," who was his source for all things comic books. Even though he could not share any plot points from the upcoming film, he did talk about the preparation that went into the starkly different personalities he is emulating in Venom.
Hardy said that playing Eddie Brock, the investigative journalist whose alter-ego becomes Venom, reminded him of Woody Allen's "tortured neurosis and all the humour that can come from that", Conor Mcgregor's "uber-violence but not all the talking" and Redman, the rapper's "out of control, living rent-free in his head."
The Dunkirk actor also had to go through a complete transformation to look and talk like Al Capone, for which he and the crew also shot on an average for 19 hours every day over the course of six weeks.
He also talked about wanting to produce, write as well as direct films — not just act in them. However, he also added, "What is it that draws you to the craft? At this age, I don't know anymore. I've kind of had enough. If I'm being brutally honest, I want to go on with my life."
Read the full interview here.
Entertainment
Jon Batiste will be adding White House entertainer to an already long list of roles, including recording artist, bandleader, musical director, film composer, museum creative director and scion of New Orleans musical royalty.
Entertainment
Catch the never seen before performances and speeches from the best artists in the world at the 2022 American Music Awards only on Lionsgate Play.