Dunkirk movie review: Sensory overload, powerful visuals show Christopher Nolan is on top of his game
With Dunkirk Nolan has officially cemented himself as this generation's Spielberg – not just in skill level and versatility of his filmmaking, but also in the way every new film of his becomes a worldwide event.
With Dunkirk Nolan has officially cemented himself as this generation's Spielberg – not just in skill level and versatility of his filmmaking, but also in the way every new film of his becomes a worldwide event.
He's now a master craftsman working at the very top of his game – and Dunkirk is a sensory overload, an insanely intense experience that will leave your head spinning, and your body possibly exhausted from the powerful visuals. It's great filmmaking, and yet another win for Nolan's seemingly unbreakable streak.
The best way to describe Dunkirk is that it is what you'd get if you put The Thin Red Line, Fury Road and Titanic together in a blender, with a sprinkle of Nolan's trademark non linear narrative.
Those unfamiliar with the titular incident during WW2 need not worry because this is an action film with the Dunkirk setting used as a placeholder to demonstrate the horrors of war in hair-raising manners.
The story is told through three vantage points – the beach through the eyes of a young British soldier (Fionn Whitehead), the sea through a mariner on a small boat (Mark Rylance) and the air through a fighter pilot (Tom Hardy). As expected from Nolan all three narratives overlap one another, often jumping timezones. The narrative leaps, however, are so smoothly executed it's a demo of how Nolan has mastered this storytelling style of his through all these years.
Audaciously, the bad guys are referred to as 'The Enemy' rather than 'Germans' and are never once shown on the screen – making the symbolic message of the film ubiquitous and timeless.
Hoyte Van Hoytema's cinematography takes us on a wild ride. Some of the action sequences are so immersive the film does indeed feel like we're in a VR game without the headset.
Every time the enemy planes appear it truly feels like a terrifying sight to behold. There's a sense of sustained paranoia, and the sound of the ticking clock utilized almost for the entirety of the film pretty much makes you gasp for breath.
There's a lot that happens in the film yet it is somehow cohesive, and lack of much dialogue works in favor of the film. Hardy especially has around two lines of dialogue, and the main character is a silent witness to the nightmare unfolding around him.
One might argue that this is the first time Nolan delivered a film that didn't show us a world we are not already familiar with, but even within the genre the action beats are original and eye poppingly effective, despite no visuals of gore or severed limbs like in Saving Private Ryan.
The flying scenes in particular are exciting as hell – maybe even a guilty pleasure considering they're portraying the nadir of humanity. The usage of more physical effects as opposed to CGI makes things are the more squirmily believable.
The performances are all great, and it's nice to see both an ensemble cast of biggies and a host of newcomers one the verge of becoming big. Though Harry Styles' much hyped acting debut feels unnecessary and a better actor could have probably made that character more interesting.
One wishes Nolan and Hans Zimmer didn't take such a bombastic approach to music in every film of his. If there's one negative in Dunkirk it's the blaring, eardrum shattering, and borderline painful background score. When the visuals are so powerful you don't really need loud additional BGM to elevate the impact.
If you're watching this film – and you should – make sure you carry a pair of ear plugs to cushion the impact.
Subscribe to Moneycontrol Pro at ₹499 for the first year. Use code PRO499. Limited period offer. *T&C apply
Entertainment
For all the drama director Chandrasekhar Yeleti tries to create, the proceedings aren't engaging enough and the protagonist's journey is lacklustre at best.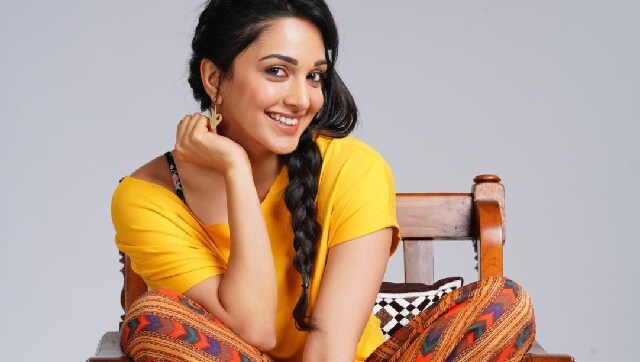 Entertainment
Indoo Ki Jawani takes too long to get to its big reveal and once there the film is so completely lacking in nuance and imagination that it soon squanders away the potential in the concept.
Entertainment
Khalid Rahman's brisk, 91-minute, genre-bending film, now on Netflix is a cerebral Malayalam thriller that will keep you curious about what's going to happen next.