This bookshop is encouraging people to read literary classics using click-bait headlines
When you click on these click-bait headlines, you'll be directed to free copies of books like Romeo and Juliet and Frankenstein.
We live in a time when more people are scrolling through their social media feeds and browsing on the Internet than reading books and visiting libraries. One bookshop has used this to their advantage and undertaken an initiative to get people to read literary classic.
The Wild Detectives, a bookshop-cum-bar based in Texas, introduced 'Litbaits' to their Facebook page. A litbait is a click-bait headline, which when clicked on leads to a full-text copyright-free e-version of a book. The headline contains the plot of the book summarised in less than 10 words, with important details missing. The concept works because of the ability of the headline to intrigue the reader and tempt them to click.
They encapsulate the essence of this initiative in its tagline: "You fall for the bait, now fall for the book."
Here are some of the classics they experimented with:
Shakespeare's Romeo and Juliet.
Oscar Wilde's The Picture of Dorian Gray.
Mary Shelley's Frankenstein.
Rudyard Kipling's The Jungle Book.
Some of the other titles they have turned into litbaits are The Wonderful Wizard of Oz by L. Frank Baum, The Strange Case of Dr. Jekyll and Mr. Hyde by Robert Louis Stevenson, Gulliver's Travels by Jonathan Swift and Dracula by Bram Stoker.
Check out Litbaits here.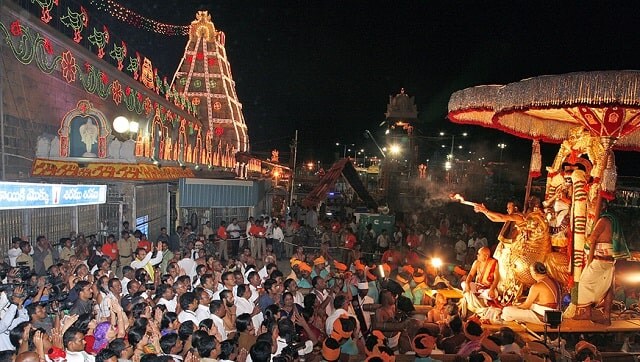 India
Devotees should note that they can book their accommodation for the month of November from 25 October.
World
The complaint states that the social media giant's managers routinely undermined efforts to combat misinformation and other problematic content for fear of angering then US president Donald Trump or for turning off the users who are key to profits
World
The metaverse is a world of endless, interconnected virtual communities where people can meet, work and play, using virtual reality headsets, augmented reality glasses, smartphone apps or other devices.