The Square movie review: Starring Claes Bang, Elizabeth Moss, this satire combines comedy, discomfort
The Square, starring Claes Bang and Elizabeth Moss is a sum of its parts, rather than being a seamless whole. What makes it memorable are its characters, social commentary and milieu — upper class Sweden
The Square was reviewed as part of the Jio MAMI Mumbai Film Festival 2017. We are republishing it timed to its Indian theatrical release. 
In an early scene in Ruben Ostlund's Palme d'Or-winning The Square, a large sculpture of a man riding a horse is being lifted off its pedestal. But on its way down, the crane lifting it loses its grip and the royal rider is decapitated. It's a highly audacious and irreverent scene, and one that rather defies the tone of Ostlund's satire.
A biting send-up of the contemporary art world, this Swedish-English language film starts off as caustic and clever. Christian, the curator of an avant-garde art gallery, is excited about an upcoming exhibit titled 'The Square'. It's a minimalistic, interactive piece that requires the viewer to look inward. In another smartly written sequence, the marketing and PR team is shown struggling to find a sales pitch for this show. "How about doing something like the ice bucket challenge?" suggests one gallery employee. A resultant click-bait campaign goes viral, with far-reaching consequences.
The events pivot around Christian (Claes Bang) – a successful man with a social conscience that many of us will relate to. The irony of being surrounded by shopping bags while denying the availability of a hand-out to a beggar is writ large. Guilt about refugees is a recurrent theme in many European films this year. In Sweden, the problem seems to be amplified by the prevalence of beggars. Beggars and immigrants make repeated appearances in Ostlund's film too, and Christian's attitude reflects the middle class response to the under-class.
A theft disrupts Christian's life. He makes irrational decisions, reveals his selfishness and revels in minor victories. This is encapsulated in the scene of Christian and a colleague driving in search of his stolen phone. They boost the adrenaline rush of a dark adventure by speeding along to some EDM. He's so caught up in the idea of being a victim, and then some kind of victor, that he neglects his work and reveals a harsh side while dealing with his children. Additionally, there's a romantic track with a silly American journalist (Elisabeth Moss), who has a pet chimp. It's really not clear why, but then much of what is surreal is hard to simplify.
There's another heightened set piece of a banquet with a "dinner theatre" performance. It's loaded with social comment and rather hard to stomach, not least because of Terry Notary's unreal performance. Comedy and discomfort collide once more during a talk with a celebrated contemporary artist (Dominic West) that is repeatedly interrupted by an audience member with Tourette's Syndrome.
The Square is actually the sum of its parts, rather than a seamless whole. Viewers are probably going to pick differing scenes as their favourites. Ostlund arranges these scenes around Christian – a character who constantly looks like he's about to go off the edge. Claes Bang is fantastic as he faces challenges and weirdness, and he also rocks a dinner jacket.
There was a point when I thought I had found my film of MAMI 2017, but the story keeps shifting between satire and social commentary, moralising and parodying. You realise that while you are engaged, it's less in the story and more in characters, the milieu and the anticipation of how far Ostlund is willing to push the boundaries of his own art.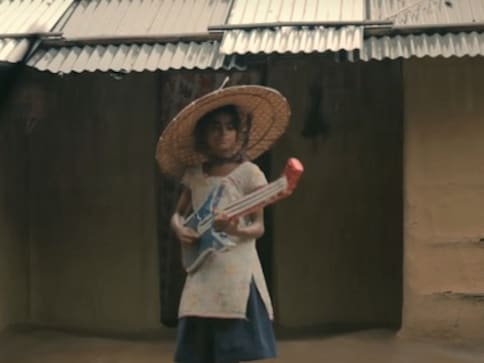 Entertainment
See the full winner's list at the closing ceremony of Jio MAMI 19th Mumbai Film Festival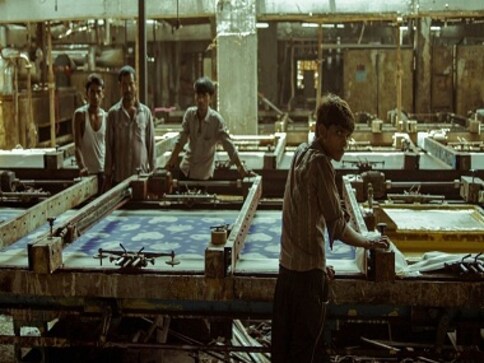 Entertainment
Rahul Jain's Machines asks the tough questions — will there ever be a smile on the factory worker's faces?
Entertainment
City of Ghosts tracks Raqqa is Being Slaughtered Silently (RBSS), a unit of young men from Syria, horrified by the events following the Arab spring, devoted to telling the world about the atrocities of ISIS.