The Accidental Prime Minister trailer: Twitter wonders if Manmohan Singh biopic is a 'silent movie'
Amidst all the criticism directed towards The Accidental Prime Minister trailer, multiple memes on Twitter provide comic relief to the viewers.
The Accidental Prime Minister trailer is out and so are the memes. Netizens agree that Kher has transformed himself and has adapted former Prime Minister Manmohan Singh's mannerisms quite well.
The trailer has also triggered a blizzard of funny reactions on social media sites. The micro blogging site is flooded with hilarious memes. Here are some of the best ones:
Its called 'Bring your own beer' party for a specific reason.
When someone does not bring his alcohol in a BYOB party. #TheAccidentalPrimeMinister pic.twitter.com/E8hGuulDtQ

— SAGAR (@sagarcasm) December 27, 2018
Oops!
I thought #TheAccidentalPrimeMinister will be a silent movie. — Krishna (@Atheist_Krishna) December 27, 2018
Nahi samjega!
When you want to become a photographer but your parents want you to be an engineer#TheAccidentalPrimeMinister pic.twitter.com/QW2bZwEppT

— Roshan Rai (@RoshanKrRai) December 27, 2018
Ordering veg biryani is indeed a crime.
When someone orders veg biryani on gatari. #TheAccidentalPrimeMinister pic.twitter.com/3o4n5Qd1P9 — Godman Chikna (@Madan_Chikna) December 27, 2018
Where are those mirror selfies ya?
When a girl says to her squad aaj party ki ek bhi picture Insta story mein nahi rakhungi #TheAccidentalPrimeMinister pic.twitter.com/wJbGYagPHZ

— Sunil (@sunilpatnaik016) December 27, 2018
#TheAccidentalPrimeMinister # If there is a face of "I want to break up with you " pic.twitter.com/pkdhpw3CH1 — SherLock🕵 (@_GreenManGoMore) December 27, 2018
The trailer has also been receiving backlash with people questioning the timing of its release stating that parties are using it as a tool during 2019 Lok Sabha elections. In response to the concerns, actor Anupam Kher said to PTI, "There will be different kind of interpretations and one can have their own interpretation. People release patriotic films during Independence Day or Republic Day. This is a political film and we would like to release it in the election time. What is the problem in that?"
This 2019 release is based on the book written by Sanjaya Baru. The movie outlines the life of politician-economist Dr Manmohan Singh who served as India's Prime Minister from 2004-2014. The film also delves deeper in the inner politics of the congress party. Starring Anupam Kher in the lead role, the film has been garnering a lot of attention owing to the striking resemblance of its characters with the real life counterparts.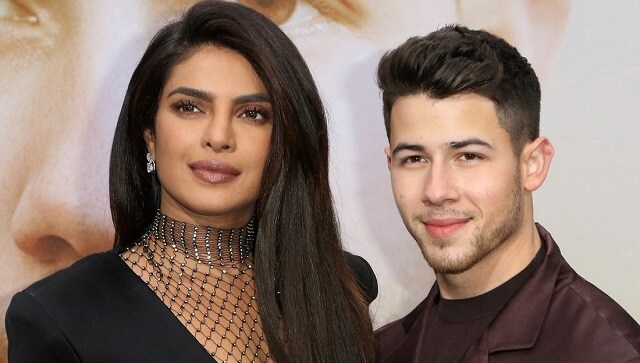 Entertainment
Netflix's new special The Jonas Brothers Family Roast saw Priyanka Chopra taking an aim at Nick Jonas.
Entertainment
The trailer of Atrangi Re will release tomorrow, 24 November
Entertainment
Saif Ali Khan on replacing Abhishek Bachchan in Bunty Aur Babli 2: "I was told it is a different movie and it is not the same character (that Bachchan played). Aditya Chopra obviously knows what he is doing, so my character has been tweaked because I was playing it."