The Accidental Prime Minister trailer: Anupam Kher accurately recreates Manmohan Singh's mannerisms
The Accidental Prime Minister, starring Anupam Kher is directed by Vijay Ratnakar Gutte.
The trailer of The Accidental Prime Minister that chronicles former Prime Minister Dr Manmohan Singh's tenure in office was released on 27 December.
This film is based on the book The Accidental Prime Minister: The Making and Unmaking of Manmohan Singh by Sanjay Baru, who was the former Prime Minister's media advisor.
The trailer opens with Singh, played by Anupam Kher, being compared to Bhishma from Mahabharata. Baru, portrayed by Akshaye Khanna, observes that unlike the mythological figure, who had to deal with two warring families, the Pandavas and Kauravas, Singh only has to face one. The Accidental Prime Minister's trailer gives a brief glimpse into the internal politics of the Congress party like the tense dynamic between Singh and former party president Sonia Gandhi (Suzanne Bernert), on issues of national importance. Her keenness to have son Rahul (Arjun Mathur) rise to the position of power is also an aspect shown in the trailer..
Kher, who revealed at the trailer launch how he had prepared for the role, has almost accurately recreated Singh's mannerisms and body language for the film. "The biggest challenge for me was the voice. It is the most difficult role I have ever done because everyone knows Manmohan Singh very well," the actor said at the trailer launch event, reports The Quint.
The film also stars Aahana Kumra as Priyanka Gandhi, Divya Seth Shah as Singh's wife Gursharan Kaur and Ram Avatar Bhardawaj as the late Atal Bihari Vajpayee.
Directed by debutante Vijay Ratnakar Gutte, the film's screenplay has been written by Mayank Tewari, Vijay Ratnakar Gutte, Karl Dunne and Aditya Sinha. The music of the film will be composed by Sudip Roy and Sadhu S Tiwari.
The film will release in cinemas on 11 January. Vicky Kaushal's patriotic drama Uri: The Surgical Attack will also hit theatres on the same day.
Watch the trailer here.

Entertainment
The superstar has his charm of welcoming foreign contestants that never lose to leave everyone impressed
Entertainment
Dahaad, an eight part crime drama, is directed by Reema Kagti and Ruchika Oberoi. It features Sonakshi Sinha, Vijay Varma, Gulshan Devaiah, and Sohum Shah in the lead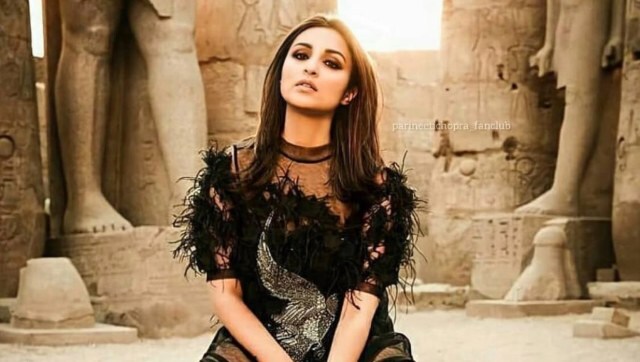 Entertainment
arineeti took to social media to share the happy news.