Suspiria review round-up: Luca Guadagnino dredges up the dead with a 'gorgeous, hideous, uncompromising' remake
The reviews for the Suspiria remake have been mostly positive, bar a few critics who had mixed feelings about it.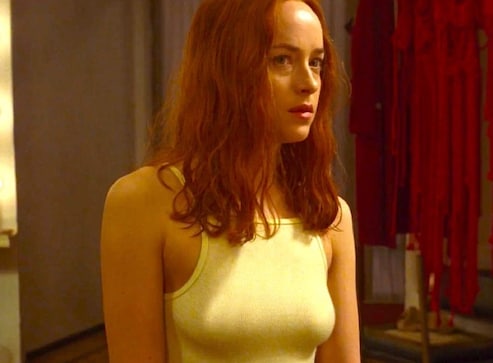 Oscar-nominated director Luca Guadagnino's horror flick, Suspiria, premiered at the Venice film festival on Saturday.
The new film from Guadagnino — who previously directed the acclaimed Call Me by Your Name — follows Susie, an ingenue American played by Dakota Johnson, excited but daunted as she arrives to study at the prestigious dance school where strange older women seem to have supernatural control over the girls.
The reviews for the remake of Dario Argento's bloody classic from 1977 have been mostly positive, bar a few critics who had mixed feelings about it.
Time Out: It's only hours afterward that Guadagnino's film will cohere for you and yield its buried treasures: the bonds of secret sorority, the strength of a line of dancers moving like a single organism, the present rippling with the muscle memory of the past. It's so good, it's scary.
Vulture: Suspiria is a gorgeous, hideous, uncompromising film, and while it seeks to do many things, settling our minds about the brutality of the past and human nature is not one of them.
IndieWire:  with such crazed purpose that his magnum opus is able to dance through its rough spots and make good on its foreboding promise.
Variety: Suspiria has been made with enough skill to get inside your head, but enough ominous pretension to leave you scratching it.
The Hollywood Reporter: The remake is never uninteresting. But it begets the question of whether the slender thread of story about a coven of witches operating out of a famed Berlin dance academy can withstand all the narrative detail, social context and cumbersome subplots heaped onto it.
The Wrap: So what does Guadagnino's version convey? Boredom, mostly, with confusion and a dollop of disappointment and irritation.
Suspiria will get a limited release in Los Angeles and New York on 26 October followed by a worldwide release on 2 November.
also read
Entertainment
Actor Mrunal Thakur, a stalwart in the film and entertainment world, is all set to attend and make her much awaited debut at the prestigious Cannes Film Festival and will be in the French Riviera 17-19th May 2023.
Entertainment
Martiño Rivas is on a trip, and so are most of the characters of the show. But Nacho trips on its own trippy visuals and tantalizing narrative
Entertainment
Based on a true case with added frills, Sanya Malhotra's Kathal touches upon the socio-economic condition of our country.