SS Rajamouli's Baahubali follows Telugu cinema's long tradition of mythological films
It is no surprise whatsoever that Rajamouli made Baahubali in a language which celebrates this particular genre of eulogising kings, queens and the gods themselves! If Sanskrit is known to be the language of Gods, then Telugu is the language they speak on celluloid.
As of the date of publishing this article — Tuesday, 9 May 2017 — Baahubali 2: The Conclusion (also spelt as Bahubali 2) is a Rs 1000-crore film, and counting.
Its revenues have been contributed to significantly from the languages it was dubbed in (apart from the original Telugu): the Hindi Version earned a neat Rs 300+ crore, the Tamil version is fast racing to the 100-crore mark.
But to me, there is only one language, and only one film industry, that Baahubali 2 truly 'belongs' to.
Don't get me wrong — the reception the film's received reflects well on the entire Indian film industry, and its enhanced status in the worldwide entertainment market. But Baahubali's success is a testimony to one particular culture of cinema that has been around since the early '50s, in one language (Telugu), in one state (Andhra Pradesh).
Telugu cinema is where the genre of mythology has its deep-set roots in Indian motion picture history. Telugu cinema and the Telugu language (which the Tamil poet Subramanya Bharathi referred to as 'Sundara Telinginil Paattisaithu' in one of his songs — meaning, 'a song in the beautiful Telugu language'), lends itself so richly and so naturally even today, in its modern usage, to dialogues spoken by kings and queens, that it is here that fantasy tales truly belong.
SS Rajamouli hails from this region and filmmakers here have been brought up on folklore and Chandamama tales along with stories from our epics — the Ramayana and Mahabharata — on which many exemplary Telugu films were based between the 1950s and '70s, that serve as a cinematic chronicle for the tales of our land.
Telugu is a lyrical language which draws heavily from Sanskrit, hence a film pertaining to age-old narratives falls in-sync even when dialogues are spoken by actors of today like Anushka Shetty, Prabhas and Rana Daggubati. For those who have seen Baahubali in any other language, I urge you to watch the film once in Telugu to understand what I mean. Sivagami's roar, Kattappa's dilemma, Baahubali's might, Bhallala's jealousy and Devasena's love sound more home-grown and believable and the transportation of the viewer into the land of Mahishmati is complete as we experience the orders, commands and royal salute, the sentiments of the people and rising emotions.
It is unsurprising that Chandamama, the erstwhile forerunner to Amar Chitra Katha, was first created and published in 1947 by leading Telugu film producers B Nagi Reddy and Chakrapani, whose banner Vijaya Vauhini was famous for making mythological and fantasy films along with social dramas. Chandamama was published in Telugu first and then English, and that is where we all first read about Vikram and Betaal, tales of Birbal, the old wives' and bard tales, stories of kingdoms spread far and wide in the big land of Hindustan which was divided into north and south by the Vindhya mountains. You name a story your grandmother has ever told you and you can tick the box which says it can be found in Chandamama, which also had its Tamil version in Ambulimama (literally translated from the Telugu name of the publication, both meant 'Uncle Moon').
Vijaya Vauhini is a banner which produces films in Tamil and Telugu till date but these are usually modern movies with social or masala narratives featuring Balakrishna, Vijay, Ajith and their ilk. But B Nagi Reddy and his friend Chakrapani started off their banner with ambitious plans and ensured they carried through with every one of them. They created a production brand which ruled South Indian cinema and a large part of Hindi films along with LV Prasad, SS Vasan and AV Meiyappa Chettiar.
In 1950, Nagi Reddy produced a social drama in Shavukaaru ('Businessman') directed by the great filmmaker LV Prasad, and the film had a hero who would later on become one of the most successful leading men South India would ever see, who was revered as God and who was also a successful (if controversial) Chief Minister of Andhra Pradesh — Nandamuri Taraka Rama Rao or NTR as he was called.
NT Rama Rao, along with SV Ranga Rao in Shavukaaru, also starred in the second film produced by Nagi Reddy. This film set the tone for many such folklore-based and mythological tales to emerge from Andhra (at that time though, all cinema was produced from the then Madras Presidency or Chennapattinam). Pathaala Bhairavi (1951) is a fantasy film with special effects and cinematography (Marcus Bartley) which pitched NTR and Ranga Rao as a simple, young lad versus a wily magician who was in pursuit of a princess. Pathaala Bhairavi was the first bi-lingual film to be made in India. NTR was the first hero to star in such a venture and the film ran in theatres for up to 200 days in Telugu. Many of the dialogue exchanges between NTR and Ranga Rao became trend-setters and Ranga Rao later went on to become a much sought after character actor in Tamil as well.
Six years later, Vijaya Vauhini outdid their own previous mythology outing with the iconic Tamil-Telugu bi-lingual Maaya Bazaar (1957) where NTR took on a role, which would later become his identity — that of Lord Krishna. The film also had the 'queen of all actresses' Savithri paired with the 'tragedy king' of Telugu cinema, Akkineni Nageshwara Rao (ANR) and again, SV Ranga Rao shone in a brilliant role as the endearing Ghatothkacha. The film also has a digitally re-mastered colour version release and is a lesson in technical staging and special effects when CGI was unknown to the world.  Marcus Bartley handled the camera to perfection, and the movie is a must-watch every time it plays either on Tamil or Telugu television today.
Along with Maaya Bazaar which saw NTR as Krishna, came a film which saw him as Lord Ram. And this film was made in Tamil, with a Telugu version that also did well. Sampoorna Ramayanam (1958) released to such rousing reception also because an actor like Sivaji Ganesan played the role of Bharat to NTR's Ram. And with the acceptance of NTR as God in these two roles of Krishna and Rama, there was no looking back! As much as he did socially relevant films of his times and later on, those song-and-dance routines where he also beat up goons, NT Rama Rao would remain etched in the annals of Telugu film history as an actor who has done the maximum number of historicals, period films, mythologies.
NTR played Ravan in Bhookailas (1958) and reprised the role later on as well. He played Krishna and Ram in innumerable films. He played Duryodhan, Karna and Krishna — all in one film called Dhaana Veera Soora Karna (1977), and he produced, wrote and directed the film himself! Apart from these roles from the Ramayan and Mahabharata, NTR also acted as Krishnadevaraya, Chandragupta Maurya, Vikramaditya, and Lord Yama — such is the depth of the mythology genre in Telugu cinema that no story from our scriptures, history or epics has been left untold in that language.
So it is no surprise whatsoever that Rajamouli made his Baahubali series in a language which celebrates this particular genre of eulogising kings, queens and the gods themselves! If Sanskrit is known to be the language of Gods, then Telugu is the language they speak on celluloid. Try watching some of the clips from the films I've named in this article and tell me if you agree.
India
The festival of Ugadi will be celebrated by the people of Andhra Pradesh, Karnataka, and Telangana on Tuesday, 13 April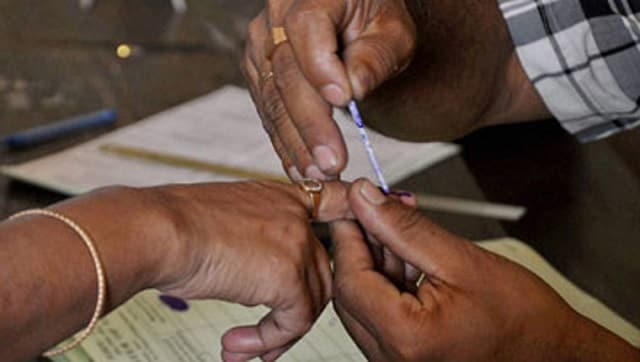 Politics
Bypolls to Assembly and Lok Sabha seats were held in Gujarat, Jharkhand, Karnataka, Madhya Pradesh, Maharashtra, Mizoram, Rajasthan, Telangana, Uttarakhand, and Andhra Pradesh
India
Ramana was part of a bench that ruled that suspension of internet in Jammu and Kashmir should be reviewed immediately