Song to Song trailer: Ryan Gosling, Rooney Mara, Michael Fassbender in a dizzying, visual treat
Ryan Gosling. Rooney Mara. Michael Fassbender. Natalie Portman. Cate Blanchett. Christian Bale. Terence Malick.
Take a moment to read those names carefully. What if we told you all of these names are a part of Malick's next film Song to Song?
His third film in the last 3 years (after Knight of Cups and Voyage of Time), Song to Song follows two budding musicians, BV (Ryan Gosling) and Faye (Rooney Mara) as they grapple with the Austin, Texas rock n roll scene. Fassbender stars as the music moghul, and Portman plays a waitress who gets caught up in his toxic love. The film was reportedly shot around the time of his 2011 film Tree of Life.
For a filmmaker who spends years editing/readying his films, Song to Song looks like a bunch of passionate shots put together clumsily with some fading in and out rock and roll music.
But that's Malick for you. Don't expect to make much sense of the film by the dizzy trailer. Gosling, as usual, is quite charming as a struggling musician, leather jacket and crazy antics in tow. There's something mysteriously alluring about Rooney Mara, and Malick has captured that well.
Gosling and Mara are shown performing, playing the piano, electric guitar, and taking road trips. However, you will not be able to keep your eyes off of Michael Fassbender's sporadic snippets. He looks deliciously evil. He throws out advice like, "you should make a record together" (to BV and Kaye), like the all-knowing, cocky music giant that he is.
"We thought we could just roll and tumble. Live from song to song, kiss to kiss," Mara's character says in voice-over in the trailer. And the visuals support this thought. The one-minute odd trailer plays out like a speedy film reel, showing you bare moments from the film. You must catch whatever you can.
We spotted Ryan Gosling in a leopard print ganjee (must be a drug-fuelled episode?)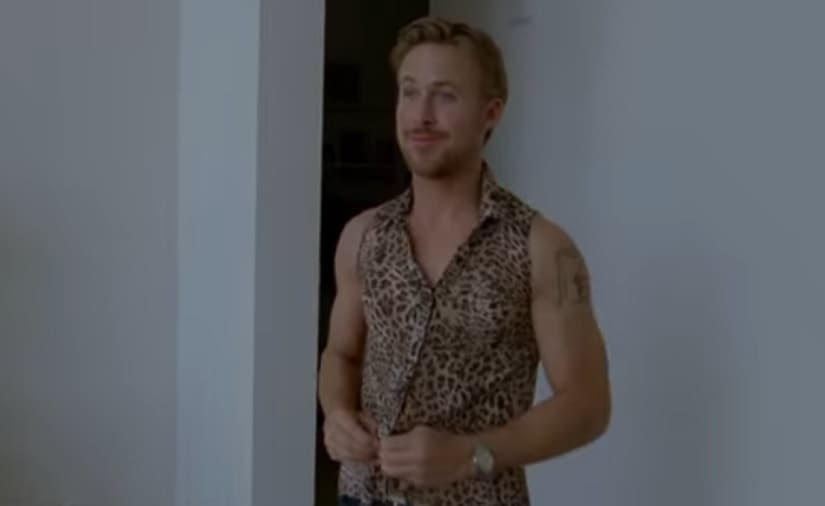 Also, Michael Fassbender seems to be surrounded by psychedelic colours.
And, Gosling and Mara seem to share quite an intense chemistry.
Rolling Stone magazine reports that the film will see cameos by Red Hot Chili Peppers, Iggy Pop, Arcade Fire, Patti Smith, John Lydon, Florence & the Machine and Iron & Wine.
It debuts at the South by Southwest Film Festival on 10 March, and will release in theatres in ts US on 17 March.
Check out the trailer for Song to Song here:
Updated Date: Feb 20, 2017 11:49:29 IST