Sholay may get theme park in Karnataka, but faces trouble over endangering a vulture sanctuary
There are talks of a Sholay theme park being set up in Ramanagara that might endanger a vulture sanctuary.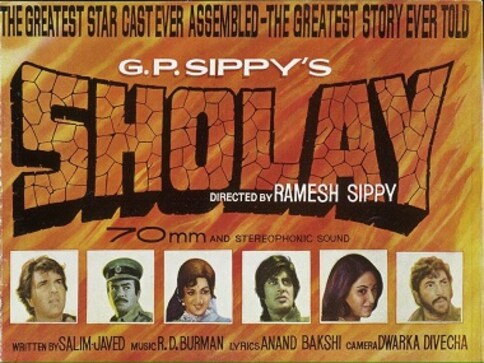 In the Indian film industry, few things are as iconic as Ramesh Sippy's Sholay. 
Shot in the picturesque landscape of a little town off the Bengaluru-Mysuru highway called Ramanagara (Ramgarh in the movie), the large boulders and distinct brown landscape of Gabbar's lair have given most of us uncountable memories through the years.
Gabbar walking menacingly across the large rocks as he asked Samba 'Kitne aadmi the?' is perhaps just as popular as the movie itself.
The state of Karnataka feels that having the hideout of Bollywood's most famous villain in their backyard is too good an opportunity to pass up. This is why the tourism department of the state government proposed the idea of a Sholay inspired theme park, reports Scroll.in.
This suggestion has come under major flak by the state's Forest Department that has been trying to fight off various proposals like this over the years.
Ramanagara was converted into a vulture sanctuary in 2012, because the vulture population of India had decreased drastically. In an effort to combat this, Ramanagara, which has been the home to three out of the nine species of vultures found in India, was transformed into a wildlife sanctuary.
When the sanctuary was set up, around 346.41 hectares was allocated and earmarked as protected area for the vultures. The proposed Sholay theme park falls within this patch of land, and that is where the problem lies.
Environmentalists, officials from the vulture sanctuary along with the state's Forest Department are strongly opposed to the creation of a theme park within or around the area, as they feel that the vultures will be disturbed and it will cause a major disruption in their natural habitat and ecological system.
The tourism ministry of Karnataka seems to have worked their way around the problem.
A government official told Scroll, "We are planning the theme park around 10 kilometres from the sanctuary. It will be located around two kilometres from the main road. Tourists coming to the area will first stop at the cultural hub and then if they continue along the same road, they will end up in the sanctuary."
The iconic spots from the movie that are located within the sanctuary will be accessed via guided tours of the sanctuary organised by the theme park itself. The theme park is also speculated to have an auditorium inside it which will have a virtual 3D tour of the most famous scenes from Sholay.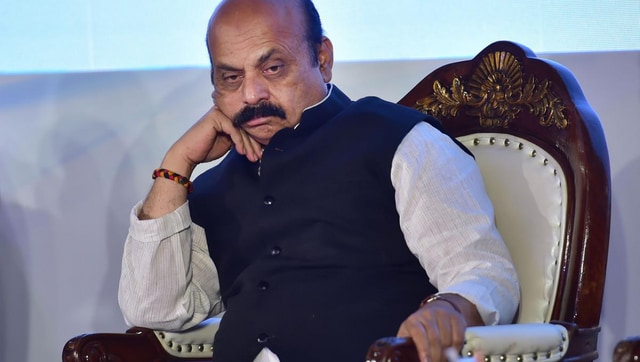 Politics
Besides running the PayCM campaign against the Bharatiya Janata Party, Congress in Karnataka has been targetting BJP ministers who have allegedly been part of scams
India
The apex court is hearing arguments on a batch of petitions challenging the Karnataka High Court verdict refusing to lift the ban on hijab in educational institutions of the state that have prescribed uniforms
India
Karnataka Congress leader Manoj Karjagi allegedly grabbed the woman and demanded sexual favours from her when he visited the parlour on Saturday for inspection