Shah Rukh Khan on gender pay gap, potential of Netflix, and protecting children as they enter showbiz
Shah Rukh Khan will next be seen in Zero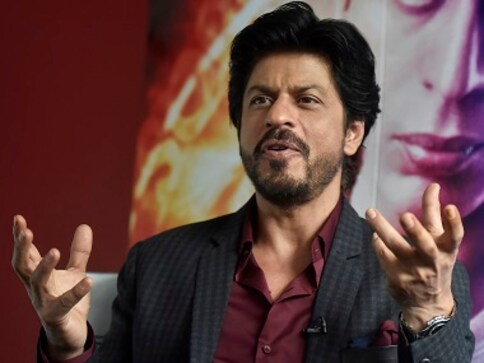 Shah Rukh Khan, who will next be seen in Aanand L. Rai directorial Zero alongside actors Katrina Kaif and Anushka Sharma, in an interview spoke about protecting children as they enter showbiz, the potential of Netflix and pay gap in Bollywood.
Recently, Suhana Khan's Vogue cover garnered a lot of negative criticism owing to the raging debate on nepotism in the Hindi film industry, with many questioning her achievements to feature in a magazine cover.
In an interview with the Economic Times, Shah Rukh Khan said that a parent can only be protector of their children and depend on their upbringing of the children when they enter the outside world and explore. The children are responsible to live with the education provided by the parents and figure it out.
The actor, who is often lauded for his impeccable business acumen, said that the introduction of streaming networks like Netflix is providing people with more options to watch a film as they want to, helping them exercise their own free will as per convenience. It is also an opportunity and a platform for young filmmakers who did not initially have a proper platform for their small films.
The discourse regarding gender disparity has been an ongoing one, with a number of actresses, including Michelle Williams, pointing out the massive gap in pay for men and women across industries. Khan feels that there is no point shirking off the wage disparity debate, hoping that the pay would be equal for all actors, irrespective of their gender. However, he opines that an actor should never overestimate their own capabilities. He said that a film's expense should not be burdened by the cost charged by anyone, be it the actor or the director, maintaining that the amount demanded should not exceed that the earnings of a film in its opening weekend.
On being asked whether he would consider the prospect of doing Hollywood films, he quipped that his English is perhaps not as good as his fellow actors, adding that he aims to make Indian films grand enough to match with the scale of viewership of Hollywood films , "I'd like Tom Cruise to say one day: 'I've been given a chance in a Hindi film'", the actor told Economic Times. Moreover, he finds China to be a big market for not just Hindi films but for world films as well, stating that makers often wait for China release even if the films have not fared well in the domestic market.
Despite being actor for over 26 years and having produced more than nine films, he shies away from donning the director's hat. He said that if he wishes to direct anything, the project also needs to be written by him, which he feels is a daunting task. "I've been trying to write a book for the last 20 years and I haven't finished that. I'm a little lazy and it will be difficult to really (be a director), but in small ways, I do participate in designing the action," he told the publication.
Entertainment
Teen Vampire series 'First Kill' cancelled after one season on Netflix. Won't return for Season 2.
Entertainment
There are other names in the list too, from URI: The Surgical Strike to Haqeeqat. It's the season of feeling Indian and being proud of it.
Opinion
Whenever Kajol is in the room, her voice is heard above all other sounds. She is truly a diva and the jinn that comes out of the bottle every time she lights up the screen.