Selena Gomez's new song is about the anticipation of a new love: Listen
Here's Selena Gomez's new song, following her collaboration with Kygo.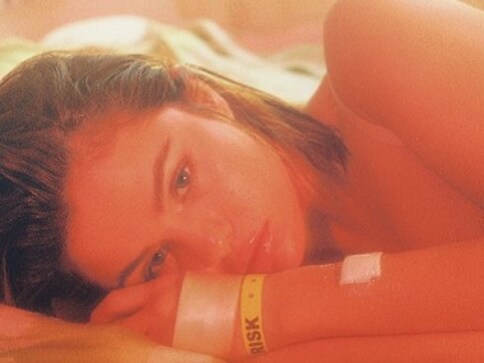 Selena Gomez's new song 'Bad Liar' is out. A breezy love song about the anticipation of new love, the song captures the new love butterflies-in-your-stomach feeling expertly.
She sings in the song, "I was walking down the street the other day trying to distract myself/ But then I see your face – oh wait, that's someone else." Is it inspired by her relationship with The Weeknd? According to fans, it definitely is.
If the guitar riffs of the song seem familiar, they are. The song interpolates the Talking Heads classic 'Psycho Killer.'
But don't fret, this isn't a classic case of lifting and copying, the singer has got a thumbs up from the  lead singer of of Talking Heads, David Byrne, who  'wholeheartedly gave his permission' for Gomez to use the song. Here's the song that served as inspiration:
Song writer Justin Tranter, who worked with Gomez on the song told Variety, "Selena is Talking Heads-obsessed. So when we all got together in one room, another writer suggested, 'Why don't we just write over the bassline from 'Psycho Killer?' and we were all going, 'That sounds great!'"
This new song and Gomez's collaboration with Kygo 'It Ain't Me' (which peaked at No. 10 on the Billboard Hot 100) mark Gomez's return to her music career after stint in rehab because of anxiety because of lupus. Here's a long at 'Bad Liar':
Entertainment
Actress-singer Selena Gomez will design clothes for a ready-to-wear line in collaboration with the luxury brand Coach.
Fwire
Justin Bieber reportedly turned up unannounced at his on-off girlfriend Selena Gomez's 21st birthday celebrations in Malibu.
Entertainment
Selena Gomez recently put an Instagram post, thanking television actress Francia Raisa for donating a kidney to her.