Sanjay Dutt's life is an open book whether he likes it or not: Web-series based on actor's life reportedly in works
Sanjay Dutt may not be an open book, but his life now certainly is.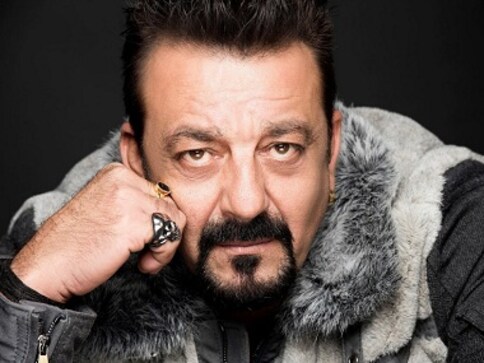 Sanjay Dutt may not be an open book, but his life now certainly is.
It all started with Rajkumar Hirani, whose Sanju broke several box office records to become the highest Bollywood grosser of the year. But apparently the box office isn't the only think the film shook up. It has also shaken up several producers and directors from their slumber, as they're now making a beeline for other Dutt-inspired TV shows, web-series, documentaries, films.
What next? A Sanjay Dutt jailbreak game?
Meanwhile the prospect of another Sanjay Dutt-inspired web-series' got the actor like:
According to a new report, after the king of opportunists aka Ram Gopal Varma, a streaming platform has approached Sanjay Dutt's production company to make a three-part show on his life. "The idea behind the web series is to make a show on a big scale, which will give an insight into the more hard-hitting aspects of his life. It can bring into focus the nuanced details of everything that actually went into making him the Sanjay Dutt that we see today," a source close the reported development told DNA.
Now, being fascinated with a celebrity, especially someone as controversial as Dutt, is understandable. But let's not act like he is the only star in showbiz to have led a rocky professional and personal life? There are other icons (some with no criminal records) who perhaps could use the attention and money that comes with a biopic.
Actors his age are probably wondering what Dutt's got that they don't (308 girlfriends and gloating rights, duh).
Find latest and upcoming tech gadgets online on Tech2 Gadgets. Get technology news, gadgets reviews & ratings. Popular gadgets including laptop, tablet and mobile specifications, features, prices, comparison.
Entertainment
Badhaai Do marks Bhumi Pednekar and Rajkummar Rao's first collaboration.
India
The complaint stated that Kangana Ranaut was "creating divisions between communities and spreading communal hatred"
Entertainment
Unfair & Lovely, helmed by debutant director Balwinder Singh Janjua and backed by Sony Pictures Films India, will address the issue of colourism in the country.